This year, 2022, marks the five-year anniversary of Skurnik's Japanese Portfolio. Join us as we take a walk down memory lane and chart our journey with this fascinating portfolio.
WHERE IT ALL BEGAN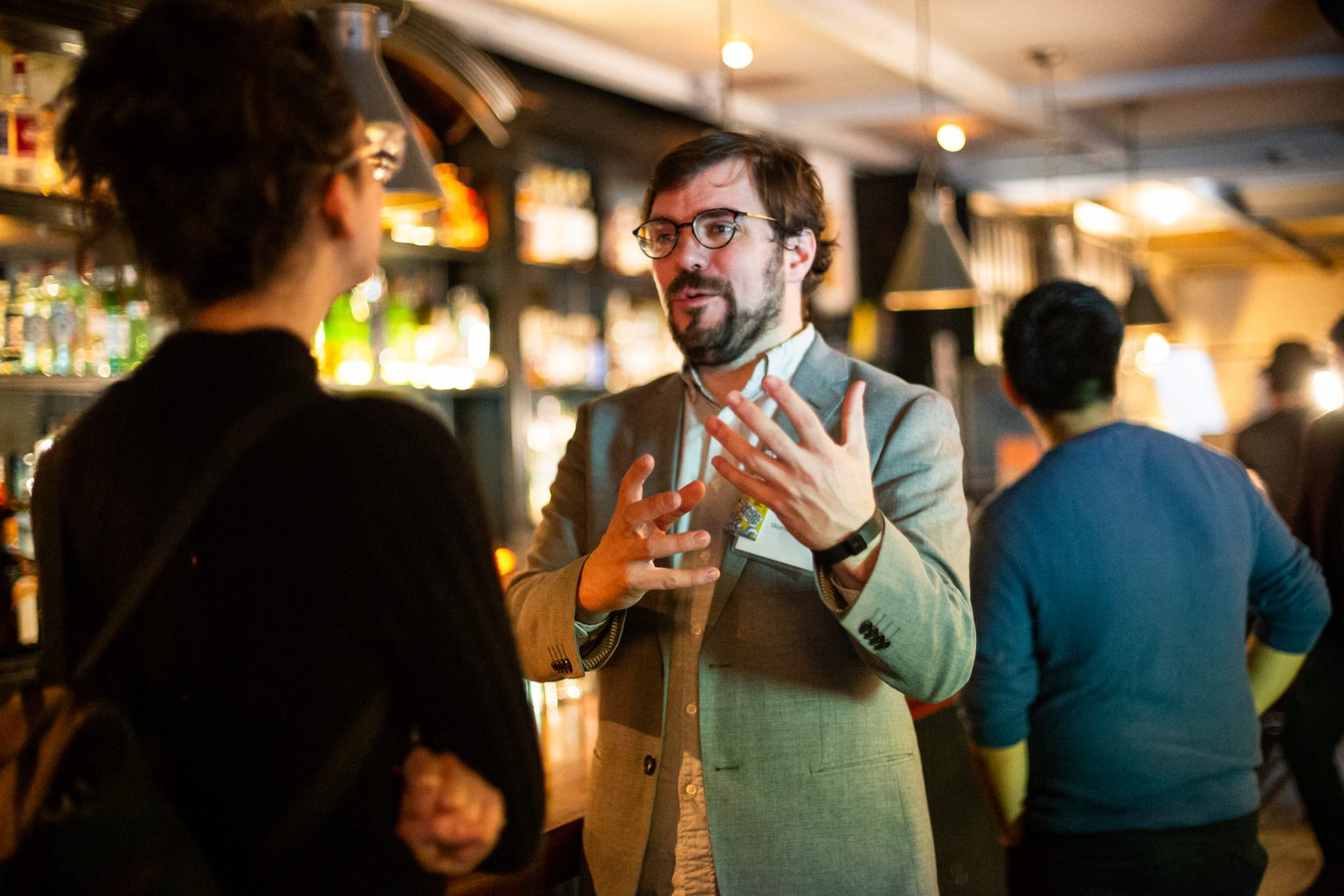 Five years ago, in the halcyon days of 2017, we at Skurnik Wines dipped our toes into the large and varied world of Japanese sake and spirits with a sense of cautious optimism.
We had traveled to Japan, experienced the vast food culture for ourselves, and seen the heights that sake could reach. However, we didn't want to bring that world to our customers unless we were confident we were working with beverages that meet our high standards and could speak as knowledgeably about them as we do to the rest of our wines and spirits.
At the same time we took on the challenge of sake, we brought on a veteran of New York City Japanese restaurants, Jamie Graves, to manage the portfolio. It was his first time working at a distributor, but his resume included cooking in Japan and opening Kaiseki restaurant Brushstroke, earning two Michelin stars. Speaking the language, he'd spent years meeting sake makers and learning the category, and was excited to bring it to a wider audience. 
EAST MEETS WEST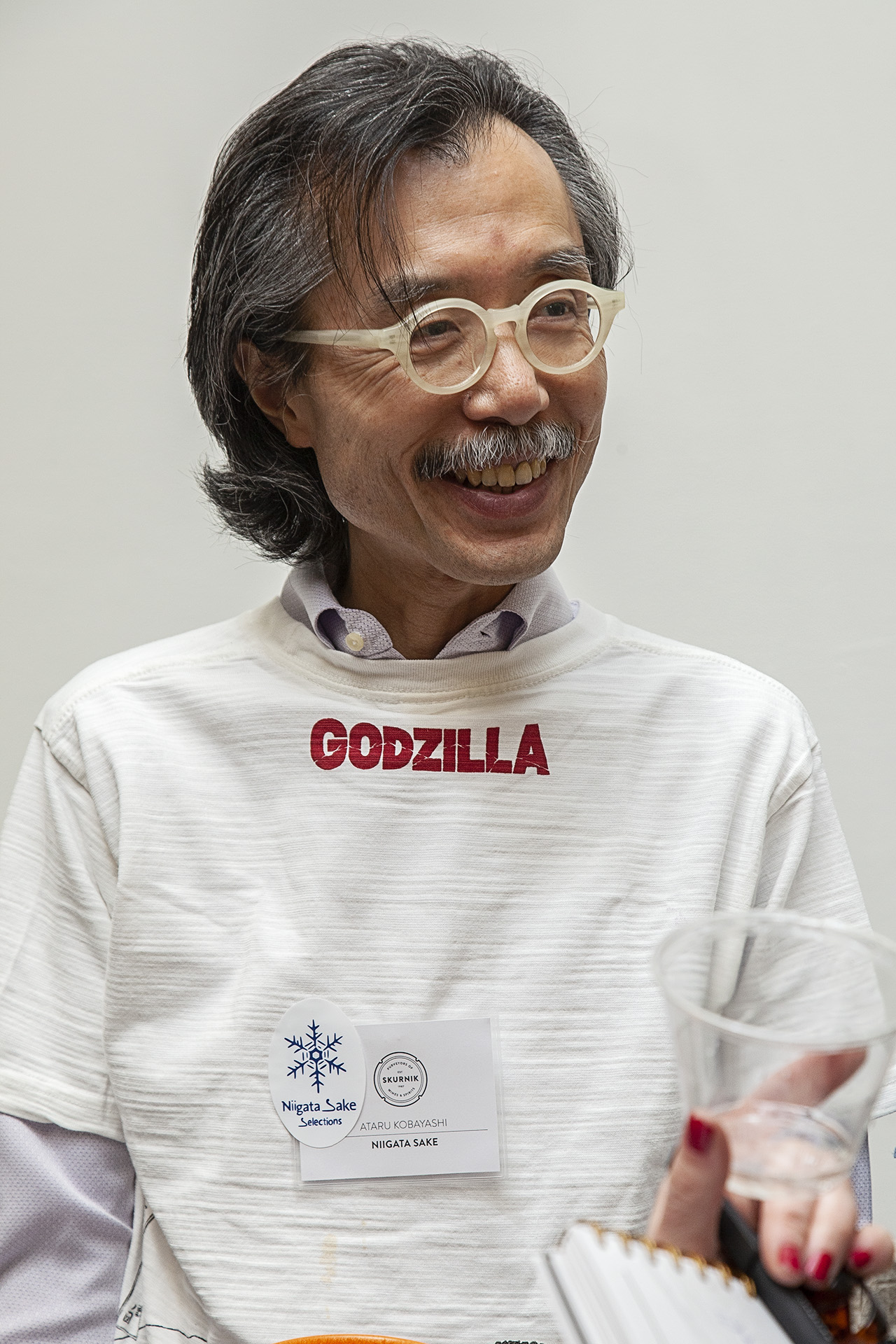 As with our wines, we prioritized working with independent and family-owned producers, so we were thrilled to meet Ataru Kobayashi of Niigata Sake Selections. Ataru grew up in a sake-making family in Japan's premier sake-making region of Niigata, but pursued a different career: working for Japanese companies abroad while his younger brother continued the family business. In his travels, Ataru began to appreciate more and more the uniqueness of Niigata. With legendary soft water, some of the best rice- growing regions in Japan, and cold winters perfect for making dry, elegant sake, Niigata producers more premium sake than any other area in the world.  
Despite these great conditions, so much great Niigata sake never leaves the local area. In a mid-life moment of clarity, Ataru decided to drop everything to import that sake to the United States. All the breweries he works with are family friends who he has known for decades, and who trust him to handle their best items. Now five years later, it is not uncommon to find incredible sake like Kirinzan, Yukikage, and the tiny Onda here on the East Coast, while they remain cult local brands in Japan. 
In the same vein, Eric Swanson and Yuno Hayashi of Tokiwa Imports (now High Road Spirits), had been establishing connections with small sake makers and whiskey distillers in Japan for years. They started bringing craft Japanese whiskies like Akashi, Iwai, and Ichiro's Malt to the US well before the current rabid demand for Japanese whiskey had begun. Over the years they have brought us more and more gems from Japan like the superlative Ki no Bi Gin from Kyoto and, more recently, "Bermutto," a sake-based vermouth laced with Japanese botanicals. 
THE FRIENDS WE MADE ALONG THE WAY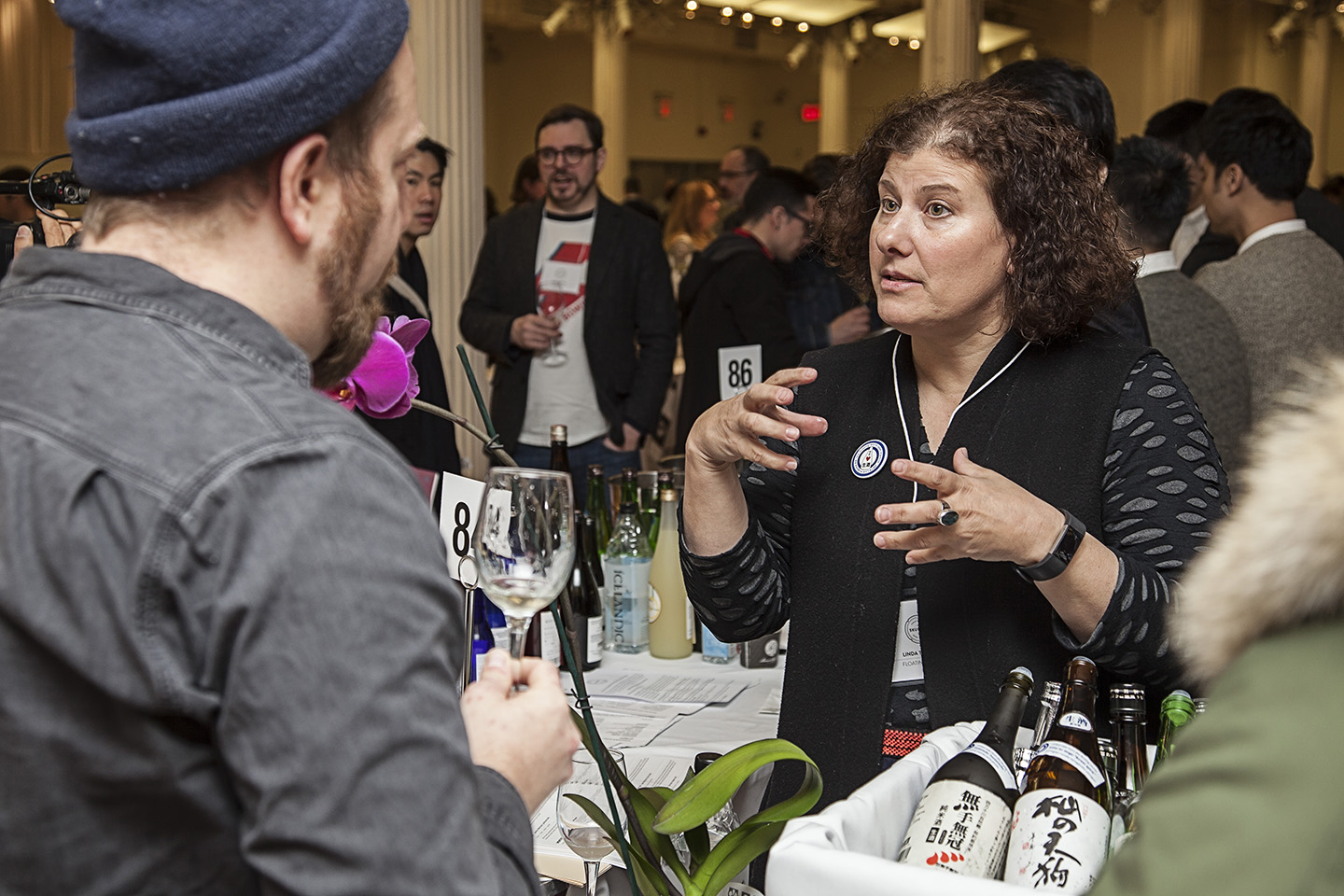 With our cautious start, we soon saw a huge demand, and felt confident we could start carrying more sake without getting overwhelmed. Our first thought was to talk to our old friends Deborah Fleig and Linda Tetrault of Floating World Sake, a boutique importer that specializes in a new generation of breweries leaning into organic farming and low intervention sake making.
We were thrilled to finally be able to introduce sake to New York, like the lush and acidic Kidoizumi, the bright and effervescent Kaze no Mori, and certainly the wild and compelling Tae no Hana "Sublime Beauty" made by Rumiko Moriki, Japan's first modern female brewmaster. (A sake that really gets people excited, gaining the moniker "Freaky-Deaky-Moriki" among enthusiasts.)  
Once we felt confident with sake and our salespeople didn't blink twice discussing rice milling rates and Ginjo grade sake, we felt comfortable to talk to one of the most venerable and long-standing sake importers to the United States, Silk Road. Founded by Jun Tanaka in the mid-1990s, they represent some of Japan's most established sake makers like Kenbishi and Mizubasho, but also had worked to bring the great, bold sake of the Kurosawa family to a US audience. Made in the ancient Kimoto method, big and nutty in style, Kurosawa is currently one of the most well-known craft sake in the US, priced affordably but with presence and character. 
AND THEN THE PANDEMIC…
Before March 2020, most of the interest in sake came from restaurants and sake bars, so it was a shock to see how many people began buying to drink at home during the lockdowns of that year. We launched a series of online brewery tours to allow Americans to see the places where these great beverages are crafted and were amazed at the response.
It proved to us that sake had become a fixture of American drinking and gave us the confidence to go directly to the source, to start importing ourselves. 
In the fall of 2020, after several years of visits and talks with brewers and companies throughout Japan, we launched our own Japan import portfolio. We couldn't be more thrilled to have the name Skurnik on the bottles of producers like Isojiman and Juyondai which helped develop and refine the high-flying Ginjo styles of sake, to newer producers making sake of clarity and focus like Hakurakusei and Bijofu. Arriving in the midst of the upheavals of the past few years, we are thrilled to be able to offer sharp and affordable pricing on these world-class bottles, much closer to what you would pay in Japan for pristine condition.   
THE PORTFOLIO CONTINUES TO GROW
And we couldn't sum up the first five years of our foray in traditional Japanese beverages without mentioning the personal favorite of our Japanese Portfolio Manager: shochu.
For most of its history, Japan's native spirit of shochu has remained an obscure drink of Japan's deep south, but for the past few years we have been excited to finally start bringing some of the best small shochu distillers to the US. From the light and tropical "Toji Junpei" to the deep and complex "Asahi Mannen." 
While there was growing interest in Japanese cuisine and drinks when we started in 2017, the past five years have seen an explosion of demand. With authentic Japanese sushi and izakaya pubs opening up in cities and towns around the country and chefs in American restaurants taking greater inspiration from Japanese cuisine, real craft sake is becoming less of a rarity and more the norm in bars and wine shops. 
We're excited to dig deeper and connect even more of the great craftspeople of Japan with fans on this side of the world. Just this morning we received a photo of the first couple cases of Shishi no Sato sake ever to be exported leaving the brewery, bound for the US to spark the imagination of an increasingly sake-enthralled American public. Cheers to the next five years!
THE SAKES, SHOCHUS, & SPIRITS