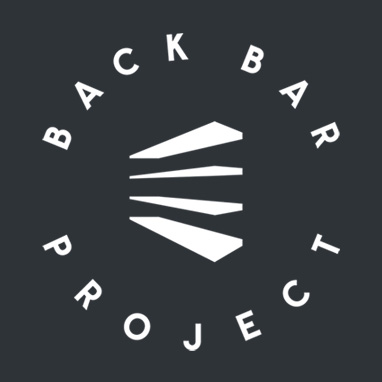 Back Bar Project
Back Bar Project is the exclusive U.S. importer of a collection of boutique spirits, aiming to elevate the level of offerings available in the U.S. Every product in Back Bar Project's portfolio carries a unique story representing regions, cultures, individuals, and families. BBP's current offerings include Giffard – the largest range of premium French liqueurs currently available in the U.S. – as well as El Jolgorio, a range of artisanal mezcals from Oaxaca, the diversity and quality of which are second to none.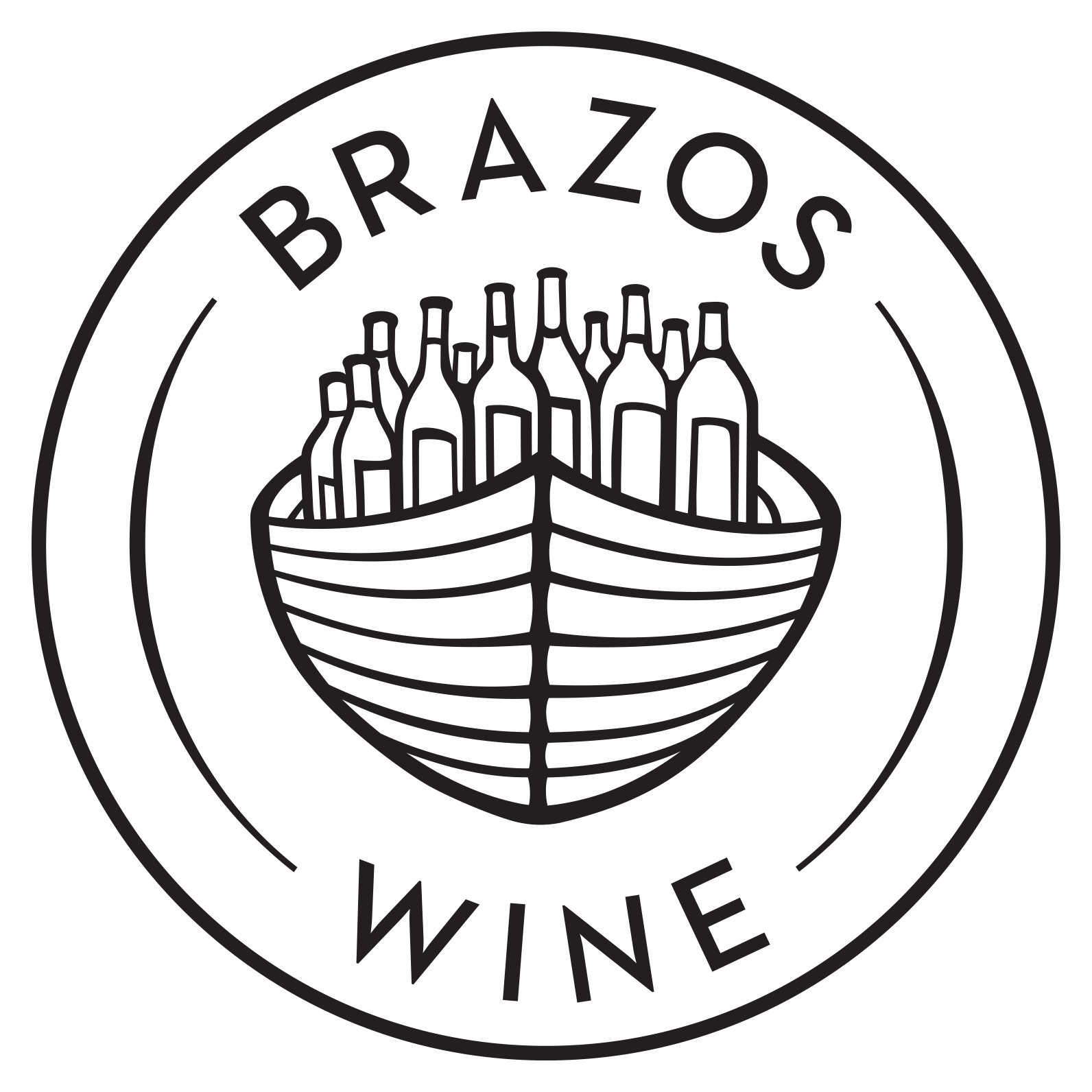 Brazos Wine Imports
Brazos Wine Imports, run by Brian Ravitsky & Jon Chaplin, represent wineries who share an old world, terroir-centric style which they believe are unique and rare qualities to find in South America. They look to discover small production, one-of-a-kind wines crafted to express the unique story of their time and place on earth. The focus of Brazos is on artisanal, single vineyard, small production, estate grown, environmentally friendly wines from some of the best sub-regions of Argentina and Chile.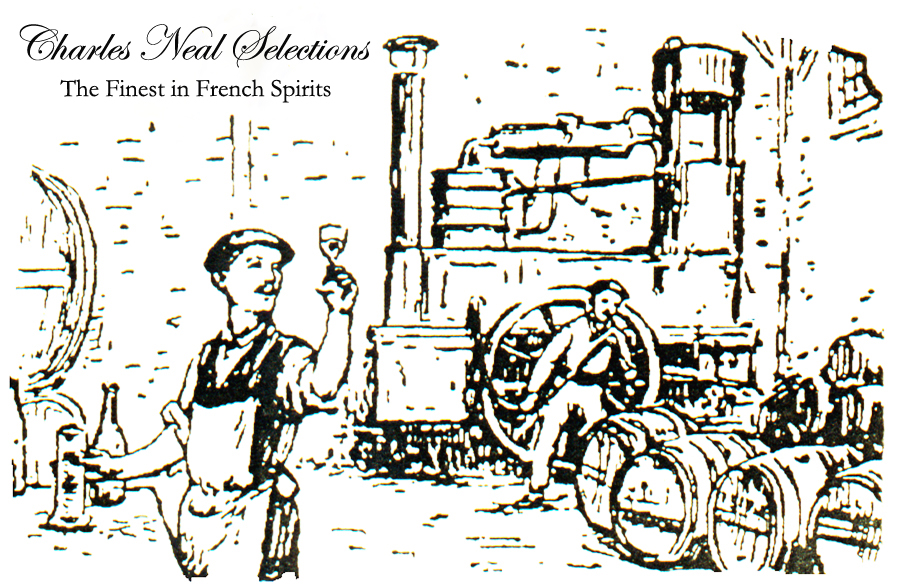 Charles Neal
Charles Neal Selections scours the back roads of France to bring you the finest in Armagnac, Cognac and Calvados from the top properties in those regions. All producers grow their own fruit, harvest themselves, make their own wine or cider, distill in ancient column or pot stills on their property, age their spirits in their ancient caves, and bottle each order by hand with little or no intervention. These are pure, unadulterated spirits produced with the highest respect for tradition.

Diamond Importers
In 1992, Ted Diamantis created Diamond Wine Importers out of the belief that Greece, with its natural terroir of mountain vineyards, maritime influenced climate, volcanic and alluvial soils, and over 200 ancient indigenous varieties, can once again become a source of some of the greatest wines in the world. Over the last 20 years of tasting and traveling throughout Greece, they have compiled a portfolio of the best artisan, vineyard-driven producers who are working with the best native varietals from the best appellations. They only focus on producers and growers who are fully committed to quality and sustainability from vine to bottle. These producers are people that have passion, are self made men, work with the land, and embody the true winemaking spirit. Their goal is to now educate and enlighten the American wine market about these indigenous varietals, ancient appellations and, most importantly, the spirit of these outstanding producers.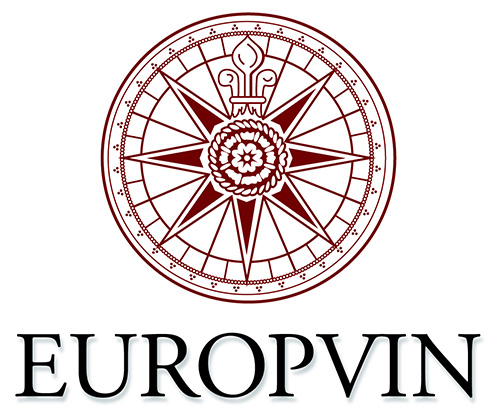 Europvin
Europvin was founded by Christopher Cannan in 1978 on a simple yet astute concept: select a unique portfolio of the finest estate wines in Europe and bring it to the attention of discerning importers and opinion makers around the world.
Today Europvin is directed and managed by a dynamic team of professionals who combine a passion for working with "terroir driven" wines along with an extensive knowledge of distribution channels and the marketing expertise required in both emerging as well as established markets.
Whilst pursuing the development of their prestigious portfolio selections, they have paid particular attention to sourcing a range of wines that represent genuine value for the consumer as well as maintaining the strict quality criteria for which Europvin is renowned.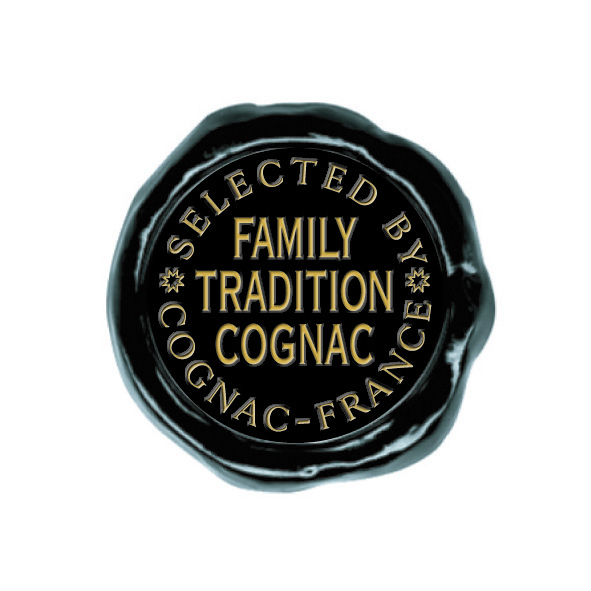 Family Tradition Cognac
Family Tradition Cognac is a company based in Cognac, France. We began our company with a personal crusade to fill in what we viewed as an unfortunate omission in the foreign markets: offering consumers primarily industrially made cognacs, which do little to no justice to the wide variety of terroirs in our fascinating region. More importantly, the emphasis on industrial cognacs does nothing to give recognition or celebrate the strong, on-going tradition of artisan cognacs. Although artisan producers are still the backbone of cognac production, supplying the majority of the eau-de-vie to the industry, their own family-produced cognac is nearly unavailable. We come to Family Tradition Cognac with some essential and important ingredients: a grand passion for artisan cognac, a well-established association with the community of independent cognac producers, and a desire to help them introduce the fruits of their labor to the outside world.
Our friendship and collaboration with these independent producers defines and distinguishes Family Tradition Cognac. Through our privileged alliance with them we are able–and proud–to offer these truly remarkable cognacs. Family Tradition Cognac carefully selects only artisan producers who handcraft ultra-premium cognac in limited quantities. Among the most important criteria for the selection process is originality: the individual expression of the terroir within each of the five crus represented.
The pure and rare quality of our producers' cognac is achieved through their all-important vine-to-bottle process: planting, cultivating and maintaining their own vines, harvesting and macerating their own grapes, distilling and aging their own eau-de-vie, and finally, each making their own assemblage. We offer a stunning portfolio of strictly artisan spirits, the likes of which few cognac drinkers have ever had the pleasure of experiencing. We think these cognacs will turn everything you thought you knew about cognac on its head, and open your eyes to the sheer breadth and potential for quality this region possesses. The originality and quality of our cognacs are simply unrivaled in excellence.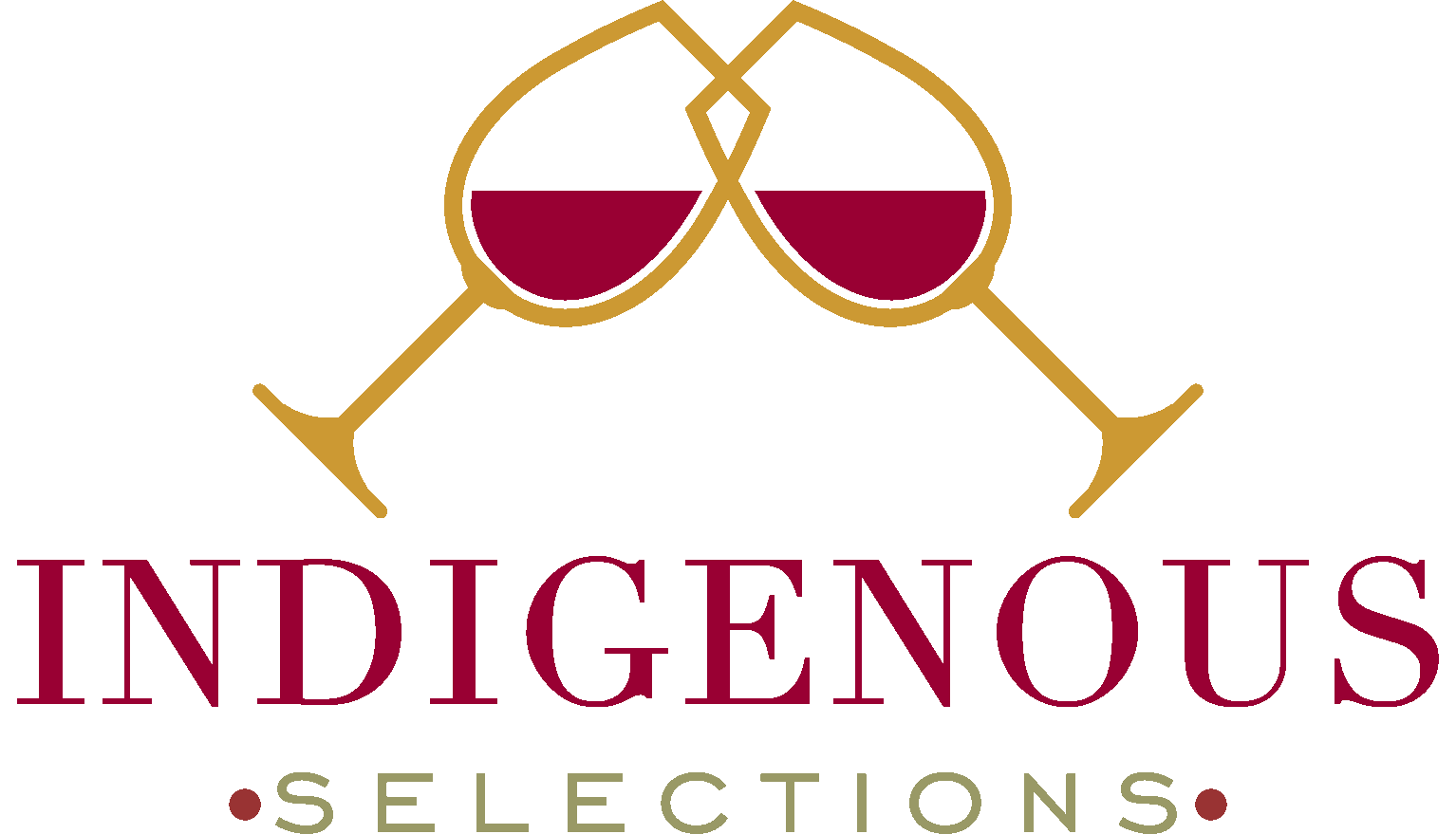 Indigenous Selections
Indigenous Selections is a highly-specialized import firm owned by Giorgio Rivetti of La Spinetta. Our company represents a collection of carefully selected Italian wineries that produce the finest, most authentic Italian wines with an emphasis on competitive pricing and unmatched customer support. Our mission is to showcase some of Italy's most captivating winemakers who produce outstanding, terroir driven wines from their respective regions. It remains our goal to provide our customers, as well as Italian wine enthusiasts, wines that truly honor indigenous Italian grape varieties and Italian winemaking.

Little Peacock Imports
Little Peacock Imports is a young company that imports Australian wine in the United States, whose motivation is to change the American perception of Australian wine. The wines represented by Little Peacock are real; made by Australians to proudly portray Australia. They come from renowned Australian wineries in the Yarra Valley, Mornington Peninsula, Central Victoria, Margaret River, Frankland River, McLaren Vale, Adelaide Hills, Coonawarra, Riverina and the Barossa. The winemakers are experts, bequeathing to each wine its own interesting story.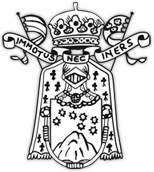 Marc De Grazia
Marc de Grazia Selections has been promoting fine Italian wines since 1980. Over ninety small estates from fourteen Italian wine regions are represented with an emphasis on significant "terroir" and a preference for indigenous varietals: Sangiovese, Nebbiolo, Aglianico, Fiano, Greco, Verdicchio, Garganega, Nero d'Avola, to name a few. The company's efforts are by no means limited to exporting but from the beginning the founder, Marco de Grazia, has worked closely with the vignerons in all phases of production.
* Available in NY, NJ, CT, PA, VT, RI, TN, WY, UT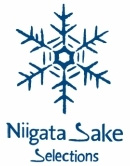 Niigata Sake Selections
There is perhaps no other area of Japan with as defined and elegant a style of sake as the northern prefecture of Niigata. Commonly just referred to as the "Snow Country" in the rest of Japan, traditional rural life in Niigata is defined by endurance throughout the harsh winters with a heavy and wet snowpack each year that reaches eight to ten feet high. The abundance of snow makes for a region uniquely suited to making elegant and refined sake, with the snowmelt filtering through the mountains to create uniquely pure and soft water sources, and the snow itself filtering the air of dust and particles to make the winter brewing season particularly pristine.
Niigata Sake Selections was created by Ataru Kobayashi, who was born into a Niigata brewing family but pursued a different path in life before deciding to bring the excellent sake of his home to the world. The sake he brings to us shows both the refined and elegance of the classic Niigata tanrei karakuchi style and the range of styles the region is now producing. The Junmai Daiginjo from Kirinzan embodies classic Niigata sake, crisp, clean and beautifully smooth, and the Ten to Chi "Heaven and Earth" in the same premium Junmai Daiginjo category is a delightful play of earthiness with layers of aromas.
While other areas of Japan produce more sake, no single prefecture produces more premium sake than Niigata. We're excited to feature such a terrific portfolio from a region whose name is synonymous with fine sake.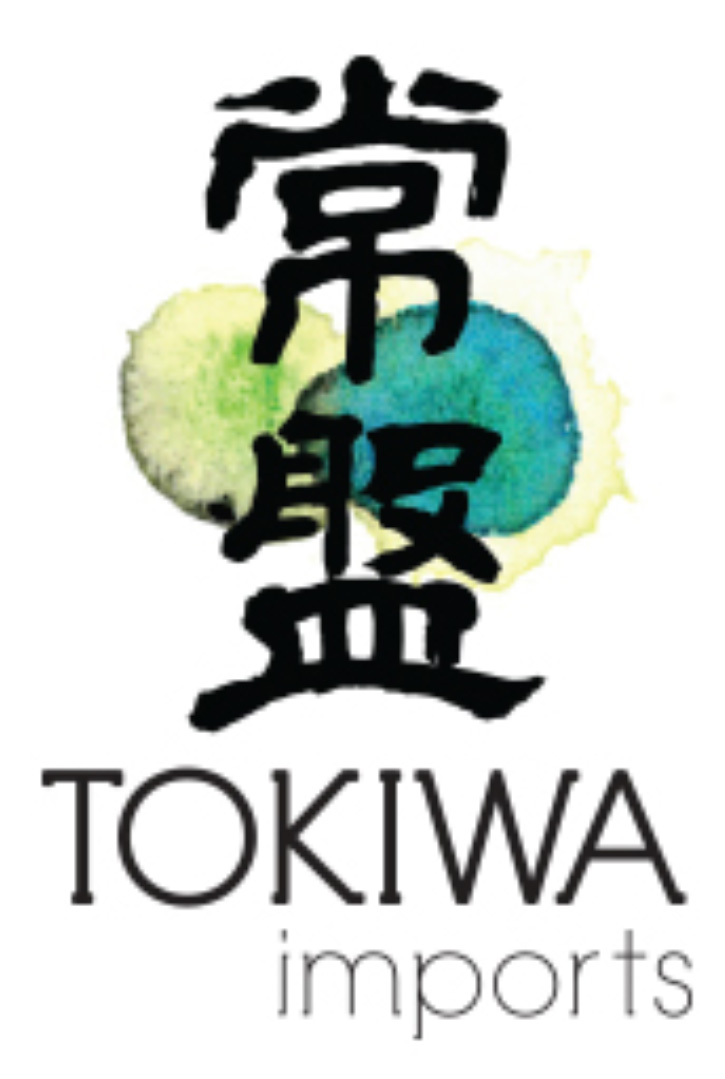 Tokiwa Imports
Tokiwa Imports takes its name from Tokiwa Masamune, the sake brewery owned by founder Yuno Hayashi's grandfather. Tokiwa has a selective portfolio of family owned and run whiskey distilleries and sake breweries.
The Mars Distillery is based in mountainous Nagano prefecture, making it the highest elevation distillery in the country, taking advantage of excellent snowmelt fed aquifers and the cool temperatures that slow maturation of their Iwai brand whiskey.
They also bring us a select series of ultra-premium Kotsuzumi sake from Hyogo prefecture, including the gorgeous Kurobotan 'Peony Shadow' Junmai Daiginjo made from the unusual and distinctive Tajima Goriki strain of sake rice.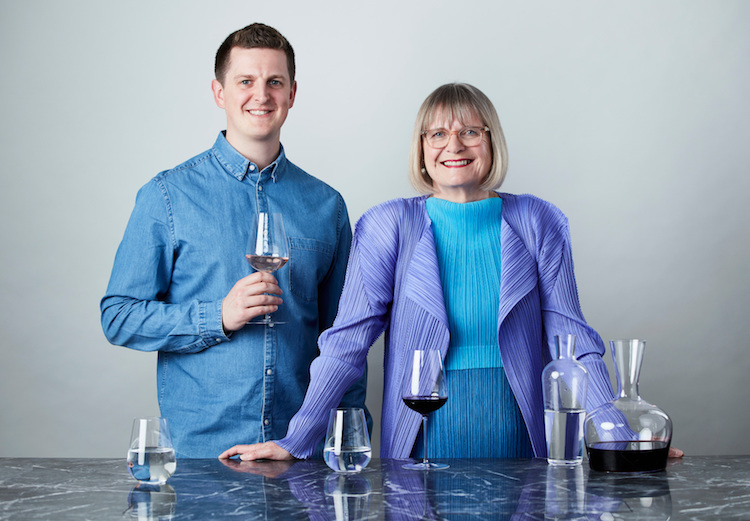 Jancis Robinson x Richard Brendon
Based in London, Richard Brendon was launched in 2013 with the intention of creating a contemporary and timeless tableware collection, produced entirely by master craftsmen and heritage industries around the world. Their products are designed to challenge people's perceptions of what traditional materials, such as bone china and cut crystal, look like and to maximize the pleasure of food and drink. At Richard Brendon, they believe in the power of collaboration, because when experts in different fields come together it is possible to create something truly magnificent. They seek out the finest possible materials and work with master craftspeople to produce products of the highest possible quality. They care deeply about the provenance of their products and are committed to working with, and supporting, the heritage craft industries that make their goods. By bringing together contemporary design and traditional craftsmanship, they believe it is possible to create timeless collections.
Pairing wine expertise and refined design, the Jancis Robinson collection is the result of a truly collaborative cross-disciplinary partnership between the celebrated product designer Richard Brendon and world-renowned wine expert Jancis Robinson. The Wine Glass is at the heart of the collection and has been specifically designed to offer the best tasting experience for every wine, whatever its style or strength, including Champagne, port, sherry and beyond.