Niizawa Brewery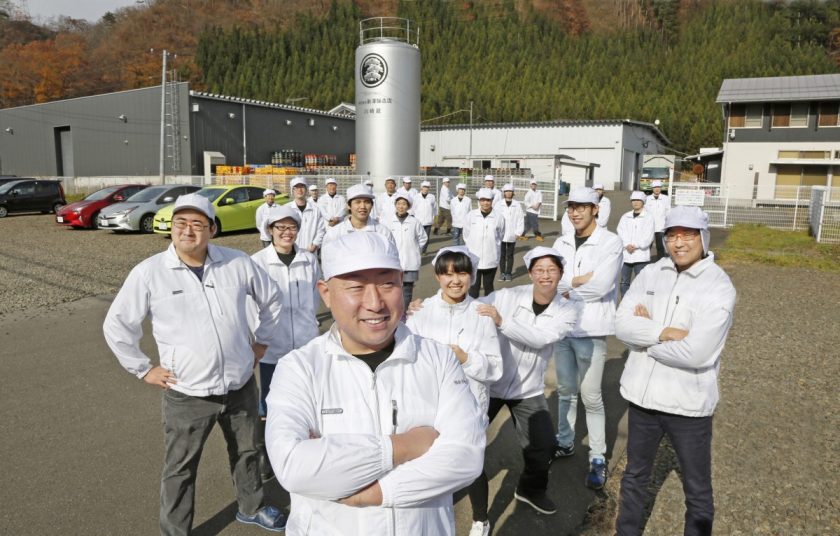 After graduating from Tokyo Agricultural University with a degree in brewing science Iwao Niizawa returned to take over his family's brewery as owner and brewmaster but found its finances on the verge of collapse.  In Niizawa-san's own words, the situation was less a matter of expanding and improving than just having to do something to save the business.
Niizawa-san completely rethought sake from the inside out, eventually settling on the Hakurakusei series, which he crafted to be the "ultimate food sake". At the time premium sake was generally made for flash and impact with bold aromas and layers of exotic flavor as opposed to restraint and clean acidity to match with food. While the response was gradual, over the years Niizawa-san's vision of an elegant food sake has proven popular, and at the most prestigious tasting competitions his sake has consistently garnered top awards.
In addition to Hakurakusei they have continued their traditional Atago no Matsu brand and with their new Zankyo series the brewery pushes the boundary of what sake can be. Each year they see how far they push the rice polishing until the grains crack and have reached polishing rates as advanced as grains just 7% of their original size. With the defined house style and reputation for quality Niizawa has since managed to attract a young and ambitious team to the brewery that continues to push the quality forward each year.
That team made a big shift in January 2018 when Niizawa decided to promote 22 year old Nanami Watanabe to the position of Toji brewmaster, remarking not just on her focus and skill but also her sensitive palate and able to express and analyze the most delicate sake. While under her direction the brewery has continued producing beautiful focused sake that continues to garner awards in blind competitions.