THE SUSTAINABILITY IN SPIRITS SERIES
This is our sixth installment in a series that defines sustainability in spirits and shares some selections from our very own spirits portfolio.
---
PART I
Square One Organic Spirits
---
---
---
---
---
---
---
---
Today we're excited to share the story of. . .
*drumroll*
RHUM JM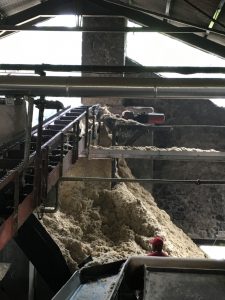 Rhum J.M has been producing world-class agricole rhum since 1845 in the volcanic hills of Martinique, but as recently as 2016 has implemented cutting-edge technology to drastically reduce their impact on their surrounding environment. Rhum J.M's global director, Gregoire Guieden, has committed the distillery to "return to the earth what we take from the earth" and it shows through a number of intentional upgrades, raising the standard for sustainability within the entire EU territory of Martinique.
If you have seen a recent picture of the iconic distillery with brick red roofs poking out from lush treetops, what you may notice is the lack of smoke plumes that have traditionally been depicted emanating from the picturesque estate. In 2016, a new low-temperature, catalyzing boiler was installed which produces an imperceptible level of particles into the atmosphere, drastically reducing emissions. Where you don't see smoke, there can still be fire!
Amongst the tall sugarcane grass, you will see the broad, green leaves of banana plants on neighboring plots. Rhum J.M employs the use of rotational agriculture by swapping sugarcane for banana plants roughly every four years to reduce pests and disease. This practice breaks the biological cycle and eliminates the need for harmful pesticides.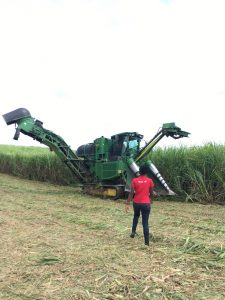 Much like agave, sugarcane distillates also produce a great deal of bagasse after juice extraction and vinasse from distillation. Of the single estate's bagasse, 100% of it is repurposed: 30% is burned for steam for the boiler, 20% is turned into fertilizer, and 50% is sent to the local power plant to convert into biomass electricity.
As for the vinasse, Rhum J.M is implementing a new zero waste technique–neutralizing their 22 million liters of annual waste by sunbathing in a system of basins filled with lilies (which act as a natural filter and pollutant absorbent). The pH neutral solution is then mixed with water to irrigate the banana fields which have flourished under this zero waste technique.
To experience the unspoiled terroir of Rhum J.M from abroad, reach for one of their un-aged expressions like the Blanc 50% and add a splash of cane sirop with a squeeze of lime to make the local favorite, TI Punch.