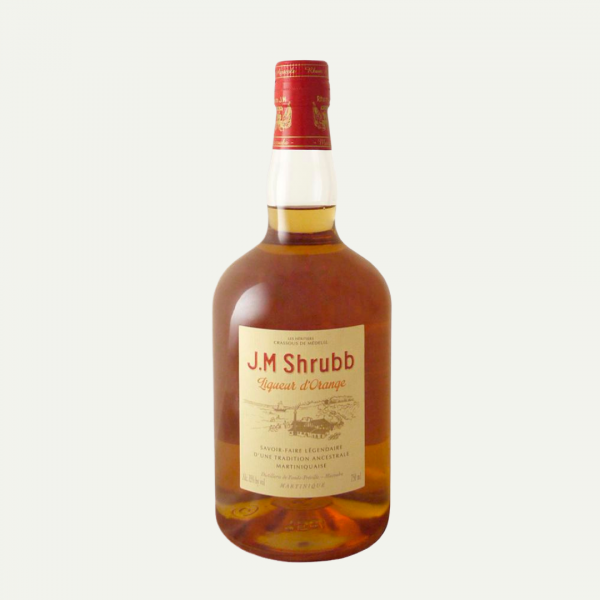 Agricole Rhum-based orange liqueur from Martinique
Orange zest, vanilla, cinnamon, nutmeg, and bitter roots & barks are macerated in 100% estate-grown sugarcane distillate and sweetened with natural sugarcane syrup
Traditionally served in champagne but can be used as a substitute for orange Curaçao or triple sec in any cocktailing application
35% ABV
A fundamental ingredient in classic French Caribbean traditions and Creole cuisine, shrubb is a holiday tradition in Martinique. On All-Saints Day (November 1st), citrus is ceremoniously peeled and sun dried. The peels are then added to bottles of rhum to infuse in the sun. Just before Christmas, the infusion, spiced sugarcane syrup, and more rhum are combined to form a delightful and festive treat to serve at all social occasions throughout the season.
Info
Spirit Sub Type:
Agricole
Sizes Available
| | | |
| --- | --- | --- |
| Full Bottle | MQ-XJM-60-NV | 6/750ml |
| Alternate | MQ-XJM-60-NVA | 12/750ml |
Tasting Notes
A fundamental ingredient in classic French Caribbean traditions, Shrubb J.M is a brilliant marriage of J.M aged rhum with bitter orange zest, natural sugarcane syrup, and a maceration of locally sourced vanilla bean, cinnamon and nutmeg. Shrubb J.M is essential to family celebrations and gatherings in northern Martinique, and is an ingredient in contemporary cuisine and cocktails, which call for an avantgarde liqueur d'orange.