WHAT DOES SUSTAINABILITY MEAN?
In simplest terms, sustainability is about our children and grandchildren and the world we leave them.
The University of California's Sustainability Committee
The United Nations World Commission on Environment and Development defines sustainability as "development that meets the needs of the present without compromising the ability of future generations to meet their own needs." Sustainability is often broken down into 3 pillars: economic (profit), social (people), and environment (planet).
While buzz-words like "green" and "eco-friendly" have long been used to market products to consumers looking to support better practices with their wallet, what exactly does that mean in the spirits industry?
According to a paper published in the Food Climate Research Network authored by Tara Garnett, spirits contribute 6.7% of the alcohol industry's total greenhouse gas emissions. Considering that by volume liquor consumption makes up only 3.5% of the broad alcohol category (beer, wine, fermented & distilled spirits), these emissions are not to be taken lightly.
To consider the potential environmental impact of any given spirit, a number of factors need to be considered:
Farming Practices
Packaging
Disposal of Distilled Waste
Energy Efficiency for Production and Transportation
To make more sustainable decisions as a consumer, it is imperative to know what steps individual producers are taking to reduce their impact on their environment and how they affect the people and communities involved in their production.
Skurnik Spirits is fortunate to offer a number of brands with mindful practices such as respecting local agricultural biodiversity, supporting surrounding communities, and promoting ethical practices that reach into the hidden corners of the world. By seeking out these producers, we are working to do our part to reduce the overall social and environmental cost of spirits.
SQUARE ONE ORGANIC SPIRITS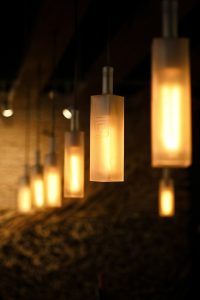 In 2004, spirits lover Allison Evanow found that there were no producers making exclusively organic spirits and sought to remedy that. She began producing Square One Vodkas from Idaho with a 100% USDA-Organic Certification by Oregon-Tith as well as the U.S. Department of Agriculture's National Organic Program. Evanow puts great care into every detail of production. Her vodkas are made with water from the Teton Mountains and distilled exclusively from Montana-grown rye lending a nutty complexity. Additionally, Square One's distillery is the largest consumer of Rocky Mountain Wind Power which generates 25% of the producer's power. She even includes the use of soy-based inks to create carbon neutral bottle labels, chlorine-free shipper cartons, and recycled materials whenever possible. Also of note are the stylish bottles Square One uses that look good enough to be up-cycled in a variety of ways, with labels created to easily soak off.
In addition to Square One Organic Rye Vodka, Evanow produces a line of inspired flavor-infused vodkas including Cucumber, Bergamot, Basil, and Botanical Vodka. The character of these infusions come from organic botanicals without artificial flavors, sugar or chemical additives.
---
Square One Organic Rye Vodka is a premium spirit, with a rich, nutty taste and full silky texture.
Made from 100% organic rye and pristine water from the Teton Mountains, the luscious quality of Square One Rye Vodka is the direct result of the painstaking, sustainable decisions made through thoughtful farming, meticulous fermentation, and distillation.
Square One Cucumber Vodka captures the essence and freshness of cucumbers in an elegant and aromatic spirit.
Combining the cool, crisp taste of organic cucumbers with Square One's Organic Rye Vodka, this spirit is light on its feet, packed with flavor and just as easy to sip on chilled as it is mixed into a wide array of cocktails.
Bergamot Orange, primarily grown in Italy and around the Mediterranean Sea, is a hidden gem among citrus fruits.  This exotic orange is the same orange that gives Earl Grey tea its signature flavor, is often used in both savory and sweet culinary preparations, and is one of the most common ingredients in perfume-making due to the essential oil's highly aromatic qualities.
Square One Bergamot is non-chill filtered and packed with flavors of bright orange, juniper and coriander.  In many ways, this spirit resembles a gin as much or more than a flavored vodka.
Square One Basil is a unique expression of garden fresh basil, masterfully infused into organic rye vodka.  Four varieties of basil are used in the creation of this sweet, savory vodka (Genovese, Thai, Lemon, and Sweet) in addition to coriander, honeysuckle and lemongrass.
Square One Basil is the perfect way to incorporate the complexity of fresh herbs, without worrying about oxidation or perishability.  From Mediterranean to Asian inspired cocktails, Square One Basil is extremely complex and versatile in application.
Infused with the essence of 8 organic botanicals (pear, rose, chamomile, lemon verbena, lavender, rosemary, coriander and citrus peel), Square One Botanical balances fruit, floral, herbal botanicals and a healthy dose of alcohol (45% ABV), rendering this spirit perfect for cocktailing.
For those consumers who don't like gin (but really mean they dislike juniper), and bartenders who don't like vodka, here is a spirit packed with all of the complex layers of a gin, sans the astringent punch of juniper, that appeals to all!
Please remember your local bars and restaurants during this debilitating time for the hospitality industry and its workers!
Many businesses have pivoted to offer spirits and cocktail delivery while shuttered to in-house service; please check in with your favorite watering holes to see how you can support!
---
---