MQ-XJM-01-NVL
Rhum Agricole Blanc 1L, Rhum JM
In the late 17th century, Pére Labat, a Jesuit priest credited with proliferating sugar cultivation in the French West Indies, was the parish priest of Macouba while operating a sugar refinery at his house on the Roche River, where Rhum J.M is produced today. Antoine Leroux-Préville purchased the estate in 1790. In 1845, Antoine Leroux-Préville's daughters sold the property to Jean-Marie (J.M) Martin, a merchant from Saint-Pierre.  Jean-Marie Martin recognized the superior quality of the sugarcane he found and decided to shift the cultivation practices away from producing huge quantities of sugar and focus on producing the finest quality rhum agricole. The rich sugarcane flavors in Rhum J.M are a result of the unique volcanic soil, tropical humidity, tremendous ventilation from the steady sea breeze onto the mountain side, and the excellent drainage on the sloping sugarcane fields.
Producer:
Vintage:
NV
Country:
Martinique
Region:
Montagne Pelee
Spirit Type:
Rum
Spirit Sub Type:
Agricole
| | | | |
| --- | --- | --- | --- |
| Sizes Available: | SKU | Case Size | Bottle Size |
| Liter | MQ-XJM-01-NVL | 6 | 1000 |
Tasting Notes
J.M 80 Proof was designed to be a versatile rhum agricole for mixing.  A bouquet of white pepper and lilies is followed by grilled pineapples, green banana, raspberry, and warm biscuits. While floral and fruity, the finish is gentle and dry.
Resources
Request a shelf talker/case card
Related Recipes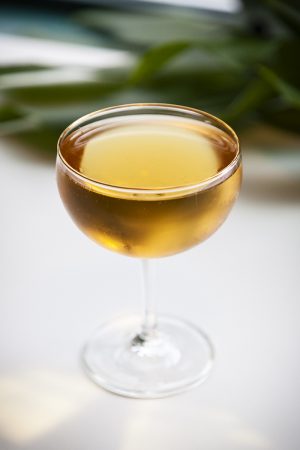 Anywhere is Fine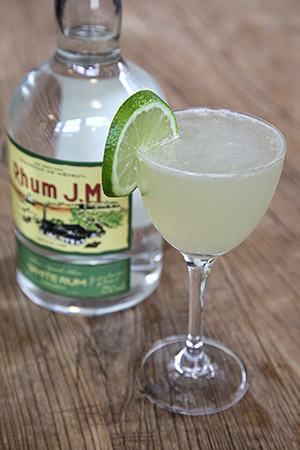 Daquiri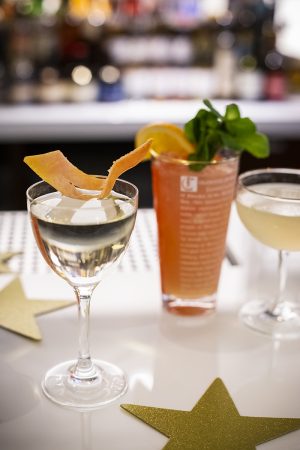 Martiki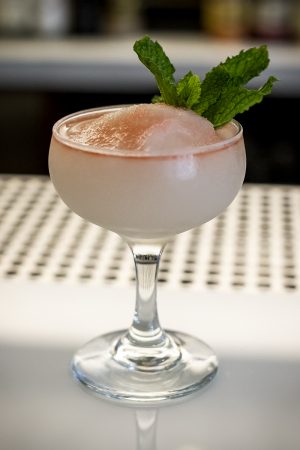 Rhubarb Daiquiri