Rhum JM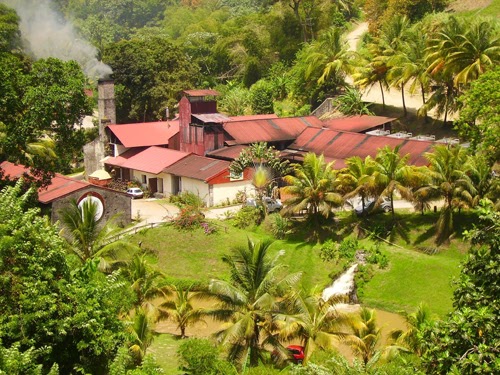 Rhum J.M produces AOC Rhum Agricole in the botanically lush hills of Macouba on Martinique's northern point. The estate, situated on the banks of the Roche River, represents an impressive lineage of rum distillation, beginning with Jean-Baptiste Labat, the Jesuit priest credited with improving sugar production and rum techniques on the island. Père Labat sold his 400-acre estate and sugar refinery to Antoine Leroux-Préville in 1790, who subsequently sold the sugar factory to Jean-Marie Martin in 1845. Martin converted the sugar factory into a distillery and the brand Rhum J.M was born. Today, the original estate has grown to 1000 acres, and the trademark name of Rhum J.M has become synonymous with exemplary agricole rhum and a commitment to sustainability.
Rhum J.M's sugarcane is 100% cultivated on the volcanic slopes of Habitation Bellevue, pressed within 24 hours of harvest, and distilled on a classic Creole copper column still. The resulting distillates joyously express Martinique's unique volcanic soil, tropical humidity from the low cloud ceiling, ventilation from the steady sea breeze onto the mountain side, and the excellent drainage in the sloping sugarcane fields.
Read more about Rhum J.M's sustainability initiatives here.