This isn't another romanticized, flowery piece about the greatness of the Martini and its cultural relevance, nor is it a deep dive into its murky history. This is a decidedly—perplexingly less popular—take, or rather a desperate plea to please put the vermouth back in the Martini.
Not a few dashes, not a rinse, not a bar spoon. No, dear bartender (professional or enthusiast) we beg of you to pick up your jigger and fill it with vermouth. Because a Martini without vermouth is just a glass of gin, and in 2023, we deserve better.
---
It's official: hot on the heels of the Cosmopolitan, Dirty Shirley, Espresso Martini, and Negroni Sbagliatio, we have a new trending cocktail in town. Or rather, an old, familiar friend. *Cue drumroll* One of the most recognizable and timeless cocktails, the original viral cocktail, New York's most infamous cocktail credit—no, not the Manhattan (good guess though)—it's the Martini!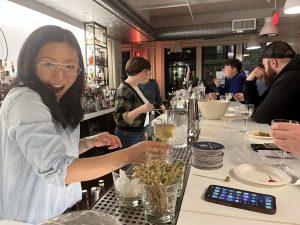 Last summer, we were reminded (or maybe warned?) that there is no stopping the Martini. As if we ever forgot! While our old friend has been through a lot over the years—soured with mouth-puckering fluorescent liqueurs and syrups, drowned in citrus and fruit purees, buried under thick layers of espresso foam, or precariously sloshed around in v-shaped glassware to be spilled onto bar tops and floors around the world—through it all, the proper Martini has cut through the noise to become intrinsically woven into the fabric of American cocktail culture. We know it never went anywhere because we've never stopped drinking them, even if they've looked a bit different over the years.
At once elegant, streamlined, and customizable, no cocktail in history has evolved and adapted to the tastes of the times like Martini. In point of fact, today's Martini doesn't actually contain any of its original ingredients!
The Martini began as a fairly sweet cocktail in the 1880s, originally composed of equal parts sweetened, Old Tom-style gin and sweet Italian vermouth, and turned "drier" around 1904—first with a gin substitution of London Dry, then of the vermouth with the dry French version—until, by the 1940s, the standard Martini was inherently dry by design. This is also about the time when calling for a "dry" Martini shifted meaning to indicate not the presence of dry vermouth, but rather its absence. The point is, the Martini transcends trends, transcends time, and sometimes even tries its best to transcend definition.
In New York Times writer Robert Simonson's The Martini Cocktail, he describes the Martini as, 
Gin, vermouth, sometimes bitters, lemon twist or olive, and lots of opinions. Those are the ingredients…but the last item is the most important. It's the one that keeps us talking about a drink that is nearly 150 years old.
No other cocktail in the canon demands perfection like the Martini, and while that perfection is always relative, this immortal concoction has proven capable of adapting to the most particular palates and preferences.
The cocktail renaissance of the 2000s reintroduced the drinking public to the equal parts Martini, popularized by Audrey Saunders' Fitty-Fitty Martini at the now-shuttered Pegu Club. The original recipe was back and wetter than ever, fueled by a craft cocktail revolution and a generation of bartenders more interested in making something delicious than something strong. And while not every bartender was on board with the 1:1 ratio of gin to vermouth—with most happily defaulting to a standardized 2:1—the Martini was re-invigorated by vermouth nonetheless!
But sometime around 2020, the bartending community's conversation with Martinis started getting a little drier. It was almost as if something universal and global necessitated a sudden, collective shift in cocktail culture (something in the air perhaps?). The patient, nearly twenty year progression of the cocktail renaissance was abruptly forced to change. Remember the fervor for Gibson Martinis caused by The Queen's Gambit? That was just the beginning.
THE MARTINI FINDS A WAY
For reasons too complex to delve into here, prebatched and RTD (ready-to-drink) cocktails have become permanent additions to many bars' and restaurants' beverage programs since 2020. The most ubiquitous of all? The Martini. In the blink of an eye, the Freezer Martini became a proper cocktail itself, appearing on hundreds of cocktail menus and even garnering a proper professional panel tasting in 2021.
Few cocktails benefit more from this trend than the Martini, which as we all know, is generally best served as cold as possible. But even predating the pandemic, the rising popularity of Japanese-style cocktail bars meant more luscious, bone-dry freezer Martinis have been making the rounds. On the other end of the spectrum, steakhouses are seeing a resurgence, and along with them, the gargantuan Steakhouse Martini—typically consisting of 3–4 oz of gin or vodka with a scant amount of vermouth, if any at all.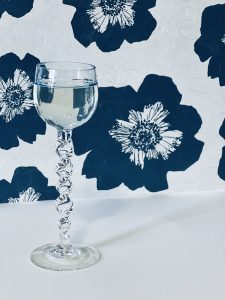 Additionally, as hospitality and travel sectors recover, hotel bars—long a safe space for Extra Dry Martinis—have regained their popularity. Arguably the most notable and one of the driest Martinis of all is the Duke's Martini, made famous by London's Dukes Hotel, which is almost entirely spirit with just a few drops of vermouth making its way into the finished cocktail. Manhattan's newly reopened Chelsea Hotel has introduced a new generation of drinkers to the Duke's Martini as a featured cocktail at the Lobby Bar.
All this is to say, Martinis are most certainly flowing.
Earlier this year, New York Magazine writer E. Alex Young wrote, "Already, martinis have emerged from lockdown as the drink of the city. These are feral times, and there's an invitation of madness with a martini — a willingness to see where the night may go."
Truer words. Times of societal stress, be it war or economic depression, act as precursors to shifts in American drinking and cocktail culture. History has shown cocktails get boozier and drier, and consumption rises as Americans emerge from their collective trauma and bond over copious amounts of communal drink (think post-Great Depression, post-World War II, post-2000s Recession, post-Covid-19 Lockdown). What better way to celebrate our own survival than with a bracing, ice-cold Martini?
But between to-go cocktails and nearly every craft bar in the city (world?) embracing and experimenting with pre-batched Martinis on their menus, our collective taste for vermouth is in danger of being lost! Too often vermouth is left out of the conversation, relegated to just a few dashes, or worst of all, made a spectacle by rinsing a glass and dumping the rest.
Here at Skurnik Wines and Spirits, the Martini is as much a vermouth cocktail as it is a gin or vodka (or aquavit or shochu or whatever) cocktail. We love that Martinis are back in vogue but find the real "madness" of the current Martini trend lies in the sudden shift from the 2:1 recipe and reversal in popularity of the aperitivo-friendly Fifty-Fifty Martini in favor of bone-dry Martinis that harken back to some of our country's darkest cocktail eras.
So, let's explore what a little vermouth in your Martini can do.
THE VERMOUTHS
Vermouth is a slightly misunderstood category. By definition, it is an aromatized and fortified wine, which simply means it is a wine with added botanicals for flavoring and a bit of spirit to raise its ABV. Bitter, herbaceous, fruity, and even confectionary, vermouth is a staple of aperitivo and apéritif culture, enjoyed equally on its own or as an essential cocktail ingredient.

Distillerie des Alpes Routin Dry
Evocative of the first dry vermouths with notes of almost sherry-esque, oxidized grape and a touch of salinity, this is technically an Extra Dry vermouth by EU regulations and is perfect for an equal parts Martini in the early 1900s style. The wine is the star here—a combination of Jacquère Vin de Savoie (AOC for wine from Savoy) and Sauvignon Blanc—with the botanicals playing support.
Adheres to the guidelines of the bygone Vermouth de Chambéry AOC which required production in Chambéry using real botanical macerations and grape must or sugar as a sweetener
17 botanicals including wormwood, rose petals, juniper, rosemary, and bitter almond
16.9% ABV

Antica Torino Vermouth di Torino Dry
An all-purpose vermouth as enjoyable on the rocks as it is used in hefty portions in your Martini, Antica Torino Dry's botanicals are individually macerated in Cortese DOC wine from Piedmont before blending, rendering a particularly elegant, floral, and vinous vermouth. Savory and herbaceous, high-toned with pleasant acidity, this vermouth can go toe-to-toe with high-proof Juniper bombs and shines when paired with softer gins.
Base distillate is neutral grain spirit distilled from Italian wheat
Highlighted botanicals include wormwood, thistle, sage, cinnamon, grapefruit peel, and coriander, expertly balancing both mountain and garden herbs
Each ingredient is macerated separately in the neutral spirit, filtered, and distilled before being blended with the wine and rested in steel vats
18% ABV

Distillerie des Alpes Routin Blanc
A semi-sweet vermouth, perfect when a touch of sweetness is called for to temper the heat and spice of your gin. Warming confectionary notes of vanilla and cinnamon, complemented by notes of elderflower, with opulent wine acidity from AOC Jacquère Vin de Savoie and Sauvignon Blanc grapes make this a perfect addition to any Martini.
Adheres to the guidelines of the bygone Vermouth de Chambéry AOC which required production in Chambéry using only real botanical macerations and grape must or sugar as a sweetener
18 botanicals including wormwood, vanilla, thyme, cinnamon, and elderflower
16.9% ABV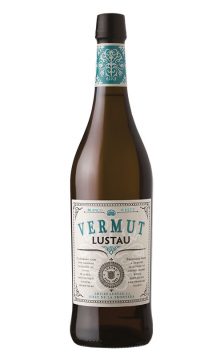 A Spanish vermouth with a base wine made of Fino and Moscatel sherries. Though technically a sweet white vermouth, it is savory and nutty without the typical through-line of vanilla found in much of that subcategory. Perfect for Martinis garnished with olives and Martini-adjacent cocktails that call for sherry.
9 botanicals including wormwood, chamomile, gentian, marjoram, orange peel, and rosemary; each botanical is macerated separately then combined and added to the sherry
A bitter and nutty expression with notes of hazelnut, blackberry, orange, spearmint, sea salt, nutmeg, lemon, and vanilla
15% ABV

Antica Torino Vermouth di Torino Bianco
Richer, punchier, rounder, fatter, and sweeter than your typical blanc expressions, Antica Torino Bianco is a blend of Trebbiano, Chardonnay, and Cortese grapes with a backbone of vanilla and tarragon. For those looking to split the vermouth in their Martini between dry and sweet white, look no further.
Based on a blanc vermouth recipe from the 1940s–1950s
Featured botanicals include wormwood, marjoram, sage, thistle, thyme, coriander, and licorice (the licorice is macerated separately for maximum extraction and then blended to best represent the flavor of the original recipe)
Marshmallow and white flowers on the nose; round and pleasant bitterness on the mid-palate with a notable finish of licorice root and sweet tarragon
16% ABV

For those Extra Dry Martini lovers incorporating scant amounts of vermouth into their Martinis—from rinses to dashes to teaspoons—Contratto Bianco provides all the punch and botanical heft you'll need to add real balance and complexity. Over 50 different herbs, spices, roots, flowers, fruits, and seeds are added to 100% estate-grown Cortese wine to craft this vermouth of incomparable depth.
A base wine derived from 100% estate-grown Cortese grapes
Fine crushing of the botanicals through a hammer mill
Cold extraction with hydro-alcoholic solution over 20 days
Blended into base wine, sweetened and fortified with grape-based distillate
Filtered to remove all solids and aged in stainless steel tank for 40 days
17.5% abv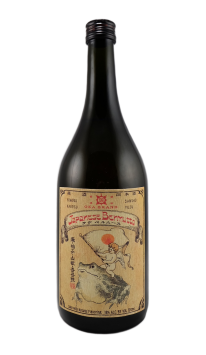 Oka Kura Japanese Bermutto Sake Vermouth
A drier, leaner take on the category that highlights four distinctly Japanese botanicals, including yuzu and yomogi (Japanese mugwort). Bermutto, a phonetic spelling of vermouth, is actually made with sake rather than wine, and while not technically a vermouth, it functions as such (with particular delicacy) in cocktails.
Made from a Junmai sake base and fortified with 100% rice-based shochu
The nose is fruity and yeasty with notes of grapefruit, peach, guava, lavender, and plum; on the palate, the sake base is immediately evident with bass notes of rice, yeast, and faint plum. Yuzu and sansho peppercorn brighten things up, while an undercurrent of yomogi provides earthy grapefruit from beginning to end.
18% ABV
THE MARTINIS
These are the three most common Martinis you'll find in the wild. While 3:1 and 5:1 ratios of gin to vermouth are certainly common, the accepted, standardized Martini recipe has landed at an agreeable 2:1 ratio. This is probably what your favorite cocktail bars will default to unless otherwise instructed and provides a wonderful starting point to understand the interplay between spirit and vermouth in a Martini.
Note that while Martinis have historically been made with Old Tom or London Dry gin, Skurnik also offers, quite literally, a world of gins from producers in the United States, Spain, India, Japan, Mexico, Vietnam, and more! Wherever spirits are produced, people will inevitably distill the flora of the region to capture the regional terroir in neutral spirit, so have fun exploring the botanical bounty on offer! (If you're looking for some classically dry gins with which to kick off your adventures, try Greenhook American Dry, Portobello Road, or Askur 45.)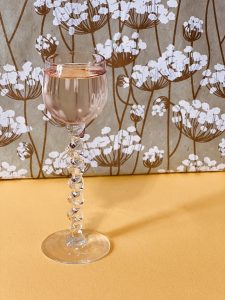 STANDARD MARTINI
2 oz Gin
1 oz Dry Vermouth
1 dash Orange Bitters
Stir with ice, strain into a coupe, and garnish with a citrus twist and/or olive.
---
FIFTY-FIFTY MARTINI
1.5 oz Gin
1.5 oz Dry Vermouth
1 dash Orange Bitters
Stir with ice, strain into a coupe, and garnish with a citrus twist and/or olive. Pro tip: use a Navy Strength or overproof gin.
---
EXTRA DRY MARTINI
Stir with ice, strain into a coupe, and garnish with a citrus twist and/or olive.
---
Or heck, just go ahead and toss the spirit out altogether and stir yourself an Improved Vermouth Cocktail!
IMPROVED VERMOUTH COCKTAIL
3 oz Vermouth (your call!)
1 tsp Simple syrup (if using dry vermouth)
.5 tsp Caffo Marschino Liqueur
2 dashes Angostura bitters 
1 dash Kübler absinthe  
Stir with ice, strain into a coupe, and garnish with a complementary citrus twist.
---
CHECK OUT THE LINEUP ON SEVENFIFTY
---