US-XSQ-02-NV
Cucumber Vodka, Square One
Square One Organic Spirits, founded by Allison Evanow, is a female-owned organic spirits company founded with the sole mission of creating innovative organic spirits and cocktails with an eco-conscious mindset. In 2004, as a spirits industry veteran, Allison saw that many producers used artificial ingredients and additives in their spirits and she wondered why none of them were approaching distillation with the same farm-to-table philosophy employed by chefs. Allison discovered that there were almost no certified organic spirits on the market at the time, and to her knowledge, none that dedicated an entire company to making exclusively organic spirits.
Square One Organic Spirits are distilled in Rigby, Idaho, where they are made with 100% organic, American-grown rye using only organic yeasts and natural botanicals in a process certified by both Oregon Tilth, the country's most stringent and prestigious U.S. Organic Certification Agency, and the U.S. Department of Agriculture National Organic Program. Water is sourced from the pristine watershed of the nearby Teton Mountains, and fermentation is so effective that the spirits require only one distillation run through a four-column still and a light filtration with micron paper. These expression will shatter your notions about what a flavored vodka can be.
Producer:
Vintage:
NV
Country:
United States
Region:
Idaho
Spirit Type:
Vodka
Spirit Sub Type:
Vodka, Flavored
| | | | |
| --- | --- | --- | --- |
| Sizes Available: | SKU | Case Size | Bottle Size |
| Full Bottle | US-XSQ-02-NV | 12 | 750 |
| Mini | US-XSQ-02-NVQ | 120 | 50 |
Tasting Notes
Square One Cucumber Vodka captures the essence and freshness of cucumbers in an elegant and aromatic spirit.  Combining the cool, crisp taste of organic cucumbers with Square One's Organic Rye Vodka, this spirit is light on its feet, packed with flavor and just as easy to sip on chilled as it is mixed into a wide array of cocktails.
POS Resources
Request a shelf talker/case card
Related Recipes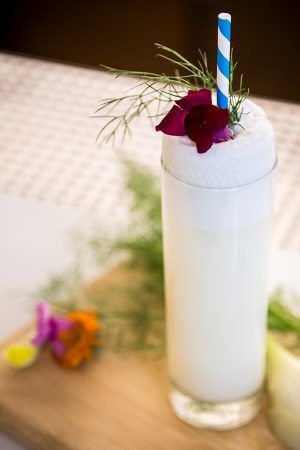 Salat Olivier