Think of this as our monthly answer to, 'so what have you been into lately?' — fresh updates from Portfolio Managers with unfiltered intel on why we're drinking what we are.
---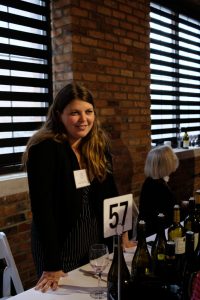 Last year we kicked off the new decade with our 2020 Grand Portfolio Tastings, an inimitable series of events that we host, in any typical year, in NYC, Cincinnati, LA, & SF. And, in any typical year, almost two-hundred of our suppliers, new friends and longtime partners alike, travel from all corners of the earth to tour these cities with us and share the fruits of their labor. It's during these annual events that partners and customers are able to come and taste their favorites, new releases, and expand their minds to new categories.
Our portfolios continue represent a breadth and depth of selections that we are endlessly proud of; we believe that every producer, country, and category that we represent further elevates the conversation on what it means to drink wine, spirits, sake, and cider. So despite the fact that we are not able to host you in a physical way to test our latest wine, spirits, cider, and sake additions, we're compelled to share with you, in the spirit of our Grand Portfolio Tastings, some selections that we can't get enough of — specifically to spotlight producers or SKUs that we've taken on in the past year.
Today we're sharing a spirit, a sake, and wines from across the globe that we would have loved to pour for you during our very hypothetical 2021 Grand Portfolio Tasting. We wish we were reliving the magic again this March, but understand that the sheer anticipation of our next meeting will make it that much more special.
WE'D LOVE TO POUR:
TABLE 1