Tenuta di Tavignano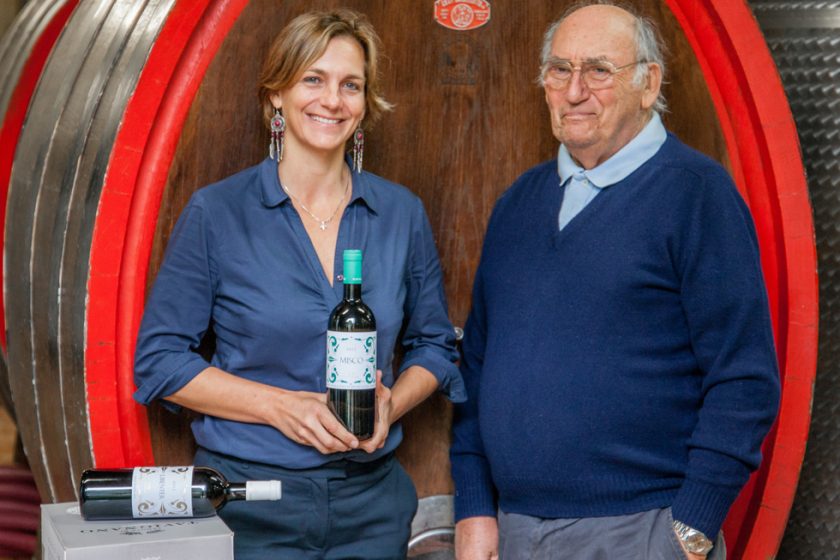 At the top of a hill in Cingoli, in Le Marche, between the Apennine mountains and the Adriatic sea, stands Tenuta di Tavignano.  Since the 1990's, owners Stefano Aymerich di Laconi and his wife Beatrice Lucangeli have devoted themselves full measure to the production of high-quality wines based on the region's most noble grape: Verdicchio. They replanted their vineyards and reinvested in the uniqueness of Castello di Jesi Classico DOC. And make no mistake, the appellation is worth your attention – especially in the Classico district, where centuries of cultivation pre-date the boom of quantity over quality in one of Italy's most historic DOCs, founded in 1968!
And few producers have honed in so well on what it means to be Verdicchio dei Castelli di Jesi Classico as has Tavignano—with a host of Tre Bicchieri awards since 2006 culminating with the highest honor of the Italian press—Gambero Rosso's White Wine of the Year award in 2017 for their Misco Riserva 2015.
Today, Ondine de la Feld, Stefano's niece, supports her uncle in the management of the estate's 30 hectares of Verdicchio, Montepulciano, Sangiovese and other native varieties.  Her influence has been important.  In 2014, the year Ondine joined the company, Tavignano began conversion of all of its vineyards to organic production, becoming fully certified in 2018. The following year she spearheaded the launch of "The Monsters" a playful collection of pet nats and Verdicchio-based orange wine.  Upholding tradition while simultaneously embracing change, Tavignano expresses a freedom in form that keeps them one of the most exciting estates in Le Marche.
Farming Practice:
Certified Organic