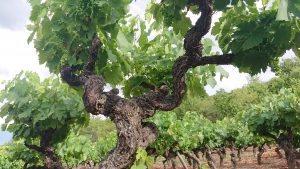 The Graillot name needs little introduction to fine-wine lovers in the United States, having been synonymous for many years with the absolute pinnacle of quality in Crozes-Hermitage. Less well-known on this side of the Atlantic is that the family also imports top domaines from around Europe into France. This arm of the business began with patriarch Alain's assembling a portfolio of Italian growers, but the family soon reached further afield, looking to Spain in late 2015. This would prove to be fruitful territory, not least because Alain's son Antoine (of Domaine de Fa fame in the Beaujolais) spent his Erasmus study-abroad year in Zaragoza, and later worked in the solar energy field in Barcelona for five years.
In their initial scouting, these Rhône legends naturally gravitated to one of Spain's great legends—Raúl Pérez. As it happened, there was not much extra wine for France, but no matter: why not just collaborate on a new project? Nothing could be more natural to Raúl's personality of generous mentorship, and Antoine was already both salivating at the high-quality old vineyards he'd seen in Bierzo and quite taken with Mencía's similarity to Syrah both in the winery and the glass. And thus, the Encinas project was born: vineyards sourced and winery offered by Raúl, technique provided by Antoine.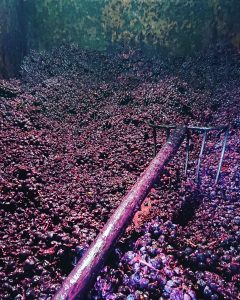 The vineyards? A few parcels in Valtuille and Otero with a blend of soils—classic (for the appellation) clay/alluvial and also a bit of higher-altitude schist. Importantly, a significant portion of the fruit comes from the venerable old plants of the increasingly high-profile El Rapolao cru. The winery? There was a slight spot of trouble here: somewhat infamously, the only way for Antoine to get a cement vat into the winery (Raúl having only wood and amphora at the time) was to take a section of roof off and lower it in by crane! (Sadly, no one seems to have had their phones out, but perhaps it's even better left to the mind's eye.) Once ensconced, the cement would a be a key element in elaborating à la Graillot—retaining stems, but shortening up macerations, since the extra oxygen required in a cement fermentation meant more pumping over.
This is still a young project— the current release, 2018, is only the third vintage of Encinas—but it's already found plenty of fans across the United States, and 2018 is unequivocally the best vintage yet. This legendary harvest in Bierzo delivered the best fruit most growers have seen in their careers, and the Graillot stamp has been fine-tuned to perfection. The wine is singing! We look forward to seeing how this fascinating collaboration develops. Rumors indicate a single-parcel bottling of El Rapolao may be in the cards… stay tuned!
THE WINE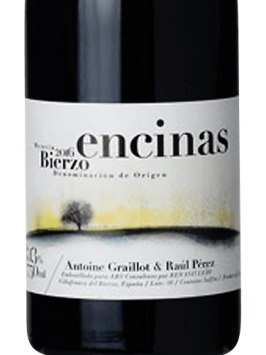 Bierzo Tinto, 'Encinas', Antoine Graillot & Raul Perez
… the palate is superb, especially in the cooler and fresher 2018 vintage. The wine has stuffing and freshness, and the traditional, somewhat rustic profile should turn into a beauty in bottle…94 Points, Robert Parker's Wine Advocate