Anselmo Mendes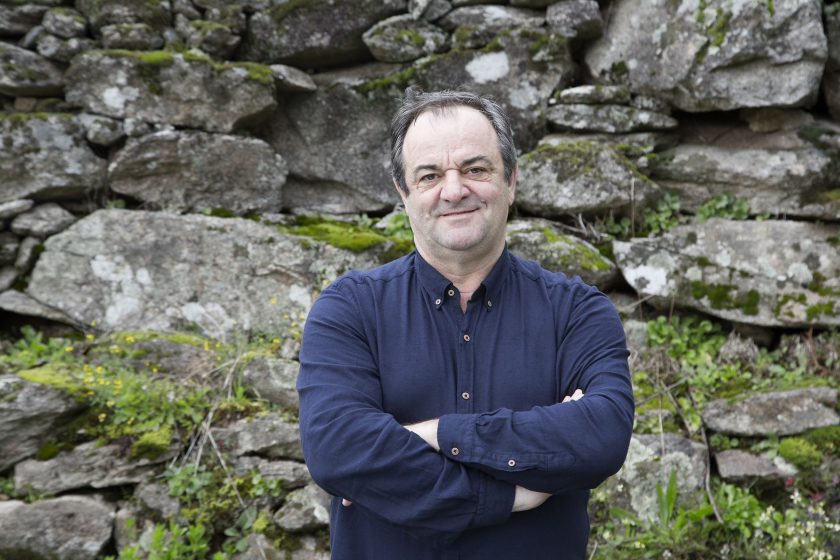 Anselmo Mendes is, simply put, one of Portugal's most revered winemakers. A native son of Monção (which, along with neighboring Melgaço, where his cellar is located, is one of the top Alvarinho crus in the country), he hails from an agricultural family that, like most in the area, dabbled in wine for household production. It wasn't until after university studies in agronomy that he began to specialize in wine, studying in both Portugal and France and enjoying a rapidly rising star as one of the most sought-after consulting winemakers in Portugal.
In 1998, he finally struck out on his own, producing his first own-label wines from rented grapes in the Monção e Melgaço zone, and his (at that time highly unusual) focus on a bone-dry, mineral, serious, no-fizz style rocketed him to the top of the list as Winemaker of the Year in the Revista de Vinhos, Portugal's chief domestic wine publication. (He has since repeated that accolade.) It was then that he also garnered the charming nickname with which he is still associated today — "Mr. Alvarinho". And indeed, his skill with this grape puts him into any conversation about the best producers in the Vinho Verde demarcated zone, though that skill is supplied no longer by rented vines but one of the most significant estate holdings of Alvarinho in the area.
But Mr. Alvarinho is dedicated to exploring multiple facets of this very far-from-monolithic appellation, and over the last couple decades has extended his masterful touch to encompass both Loureiro from the Lima Valley (just south of Monção and Melgaço) and Avesso from Baião (even farther south, in the lower Douro valley but still in the Vinho Verde zone). His Muros Antigos ("ancient walls") line is a fascinating parallel exploration of all these terroirs and varieties from a relatively neutral and hands-off winemaking perspective. If Alvarinho is the most citric and bracing (as well as the most famous), Loureiro is slightly broader, more textural, and headily aromatic. Avesso, meanwhile, the least well-known (but best-regarded locally after the other two varieties) produces wines with the most heft and structure, which makes it a compelling blending partner in the Escolha bottling.
The Muros Antigos wines are all unoaked and see long, slow fermentations at low temperature with indigenous yeasts. The lees contact is relatively short– around four months– making for crisp, lively wines that, while demonstrating some of the best quality/price rapport in the region, nonetheless bring a serious amount of concentration and varietal character to the the table, all in the fizz-free, bone-dry idiom Anselmo helped pioneer. (And the Alvarinho in particular will age, too– a recently-tasted 2012 was showing beautifully complex– Chablisian, even– evolution while staying fresh as a daisy.)