Neversink Spirits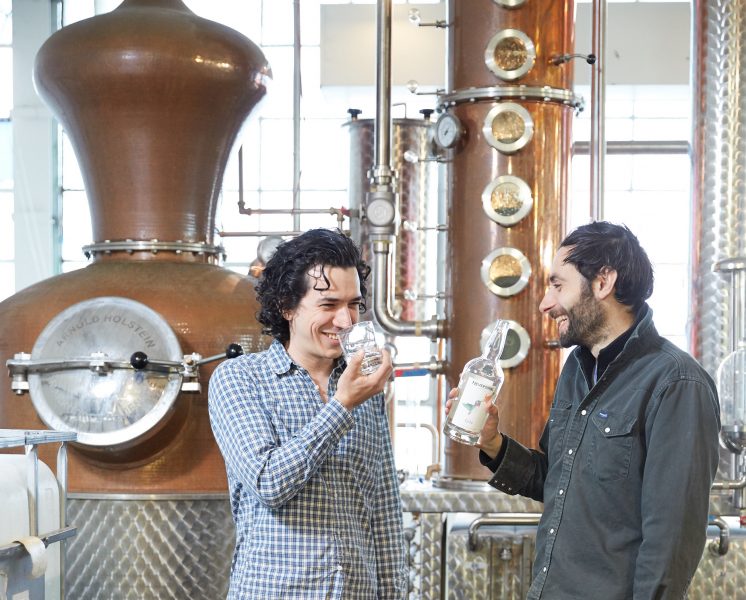 Located in Port Chester, New York, Neversink Spirits was founded in 2015 by Noah Braunstein and Yoni Rabino: two long-time friends with a passion for spirits, wine, food, and nature. Inspired by the world's finest apple eau-de-vie producers in France, Austria, and the US, Noah & Yoni spent years tasting, tinkering, sipping, and planning before finally launching a distillery of their own.
Neversink Spirits is named in tribute of New York's Neversink River, one of the state's most spectacular waterways. Apples—the quintessential New York fruit—are the cornerstone of their production, with spirits produced from the over 15 difficult-to-obtain heritage varieties that produce excellent cider and brandies. Over the years, these talented young distillers have created a mélange of apple and pear-based distillates that offer a unique take on traditional spirits like Calvados and Poire Williams. Now with an apple-based gin, local-grain bourbon, single malt whiskey, a pommeau-style apéritif and more, the duo has extended its craft to a complete range of farm-to-glass sprits.
A spirit's quality is rooted in the ingredients from which it is made—Neversink operates alongside Camps Road Farm and Kent Falls Brewery as part of a small collective known as "The Food Cycle", which focuses on local ingredients. Working together, the partners carefully developed a growing plan for the farm, cultivating ingredients specifically designed to make exceptional spirits and beers. Being able to verify the supply chain's provenance allows Neversink Spirits to make spirits of the highest quality while minimizing their footprint on the planet. Additionally, they source local and organic fruit and botanicals whenever possible, water from distillation is recycled and used for cleaning and other production processes, and fruit waste from distillation is recycled back on the farm as compost and animal feed, increasing the productivity of the farm and closing sustainability loops.