Consumers can expect the wines of a lifetime for many of the top growers in France in 2020, and with the devastatingly small 2021s on the horizon, it is a vintage that fans of balanced, elegant wines should find ample room for in their cellars.
---
The 2020 vintage is in many ways both a miraculous vintage and a paradoxical vintage. On the one hand, you have wines that are fresh and vibrant, with low pHs and lower alcohol levels than in 2019 and 2018; wines that are texturally shimmering, seemingly dancing on the palate with an addictive juiciness that make them absolute delights to drink young, while also giving them the stuffing to age for decades.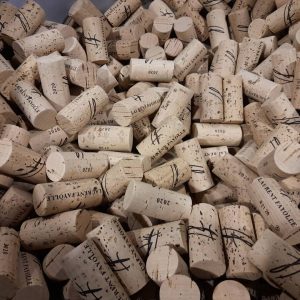 On the other hand, you have a year marked by very high temperatures, a record early harvest, and drought-like conditions. It's a vintage that growers across France were eventually delighted by, particularly after a painfully small 2019 vintage that brought both frost and tiny, juice-less berries. And while the quality of a vintage will always vary from region to region, now that most wines are in the market, it's clear that in places like Burgundy and the Loire, 2020 will go down as one of the great vintages of the 2000s. But how did this come to be during a year of such extremes?
For most regions across France, the 2020 harvest was the earliest ever on record. An unseasonably warm Winter and Spring caused early bud break and flowering, followed by a summer that saw high temperatures and very little rain. Such conditions usually would indicate a ripe, structured, high-alcohol vintage, but that was far from the case in 2020. Even though harvest started in mid-August for many parts of France, because of the very early start to the season, the grapes were able to gain full phenolic ripeness before sugar levels reached unsavory levels. Unlike recent extreme vintages like 2003, there were never any major heat waves, and nights stayed relatively cool.
In many ways, the stress brought on by drought helped the quality of grapes, as it concentrated both the sugars and the acid together. In Burgundy, analysis of the picked grapes showed low levels of malic acid and high levels of the crunchier and firmer tartaric acid. This was a major factor in giving the 2020s that miraculous freshness and vibrancy. With no serious frost damage to speak of, growers were ecstatic by the fruit that came into their cellars and the eventual bottled wines.
It's clear that lessons from past hot vintages helped top growers navigate this new normal, with improvements in farming, winemaking, and cellar management allowing them to create balanced wines in extreme years. Arnaud Mortet from Domaine Denis Mortet in Gevrey-Chambertin put it succinctly right after harvest when he said,
This vintage will have absolutely nothing in common with 2003. In 2003 the heatwave started in April and it was scorching hot and dry all summer. By August, the vines were suffering, with many leaves withering and grapes not handling the heat. It's important to note that despite 2020 being warm and dry this summer, it did not have the excessively hot nights that were a problem in 2003. We also had some good rains in June and July that helped with the water reserves. Even the small drops from last week have helped.
This is all in addition to the adaptations and improved tactics we have implemented in the vineyards to help with warmer and warmer vintages. We now stop plowing earlier and we treat less as the summer progresses. This year I decided to keep my team two weeks longer to cut each leaf by hand that had some odium starting. This allowed us to not do a treatment of sulfur that would have further stressed the vines – I have seen the effects of what a final treatment would have done in other vineyards. We also have been training our vines higher for some time now, with hands-on leaf management to create extra shade for the bunches. We are happy to report little to zero sunburn in 2020.
Here is a collection of thoughts on the 2020 vintage from our friends in France…
Even with the high maturity of the grapes and the dry weather, the 2020 vintage is showing a high level of terroir character. People are quite surprised by the finesse and minerality of the vintage, which is quite amazing based on the date of picking and the weather we had.
Pierre-Yves Colin
2020 is a very beautiful vintage… it's a surprise for us because of the hot and dry summer and very small, concentrated berries. The vintage shows great red fruit character, it's such a pleasant surprise. I love this vintage.
Arnaud Mortet
It's an incredibly early vintage, the earliest we have experienced. It's an exceptional vintage for the quality of the wines and for the texture of the wines. There is just an unbelievable energy to them. Everything was harvested between 12.5 and 13.2% potential alcohol.
Joseph Colin
I was very surprised with the 2020 vintage. Farming clearly was a factor in making this a great year, as the vines kept their freshness even when warm, along with high acidity. Harvest timing was also key. For three weeks prior to harvest, I was in the vines to watch, taste, and find the perfect moment to begin picking.
We started on August 20th, which is the earliest ever for our family. We structure our vinification and elevage to preserve freshness, acidity, and purity. The 2020s are among the best wines we have ever made, with alcohols that range between 12.5 and 13.2%. This is perfect for us.Marc Bachelet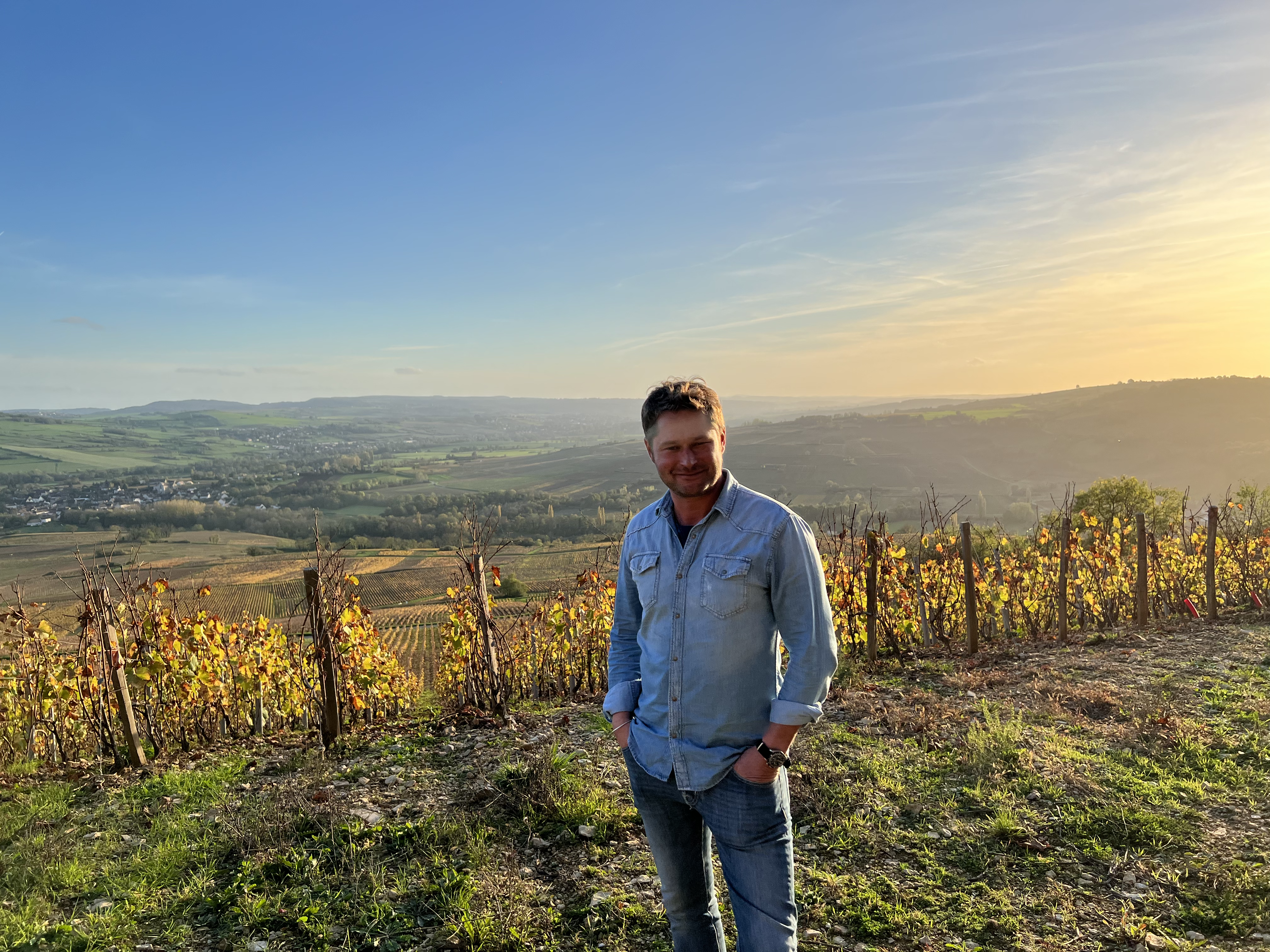 The 2020 vintage was amazing. We got wonderful lees that helped the aging of the wines in our custom 456L barrels. The average alcohol is 12.5%, which, to me, is perfect. We were lucky both phenolic and sugar ripeness came at the same time.
Pierre Girardin
2020 was a really great vintage. We lost 45% of our production, which is actually better than in 2019. Harvest started on August 22
nd
and finished on August 28
th
. The quality of the reds is exceptional. It's a more balanced style, since we picked earlier to keep the acidity and freshness. For me, this vintage is going to age very well.
Thibaud Clerget
2020 was an easy vintage… we started harvest on August 25
th
, and there was good balance in the vineyards, with great acidity and balanced alcohol levels. I kept more leaves on the vines during the summer to protect the grapes from the sun… it's a perfect vintage for a winemaker. The grapes were healthy and incredibly balanced.
Vincent Dureuil
I love the great acidity and deep fruit of 2020. They, for me, resemble the concentration, acidity and length of the 2010 vintage. There is a palate-staining quality that is classically chiseled and pure.
Rémi Jobard
The 2020 was a special vintage. It was the first time we began a harvest in August… the wines are fresh, pure, with good minerality, and the concentration is very precise. Average alcohol is around 12.5 to 13%. You can taste the terroir in 2020.
Laurent Pinson
2020 was a balanced vintage, with a beautiful backbone of acidity, and a complexity that will make it a great vintage for a long time to come. The style of 2020 is balance, purity, and pretty red fruit. It's a classic expression of Cabernet Franc without any green-ness.
Jean de Bonnaventure
The 2020 vintage is a classic blend of Grenache and Cabernet Sauvignon. Like the last few years, 2020 was a very dry year, which is difficult for the vines. Despite that, we still have good freshness and fruit quality in the wine, which is in some part due to harvesting on the early side in late August/early September.
The wine is aged in 60% old casks and the rest in tank. This élevage helped the garrigue come through and allow the beautiful fruit character to shine. It's a lovely vintage for us.Eve Cartier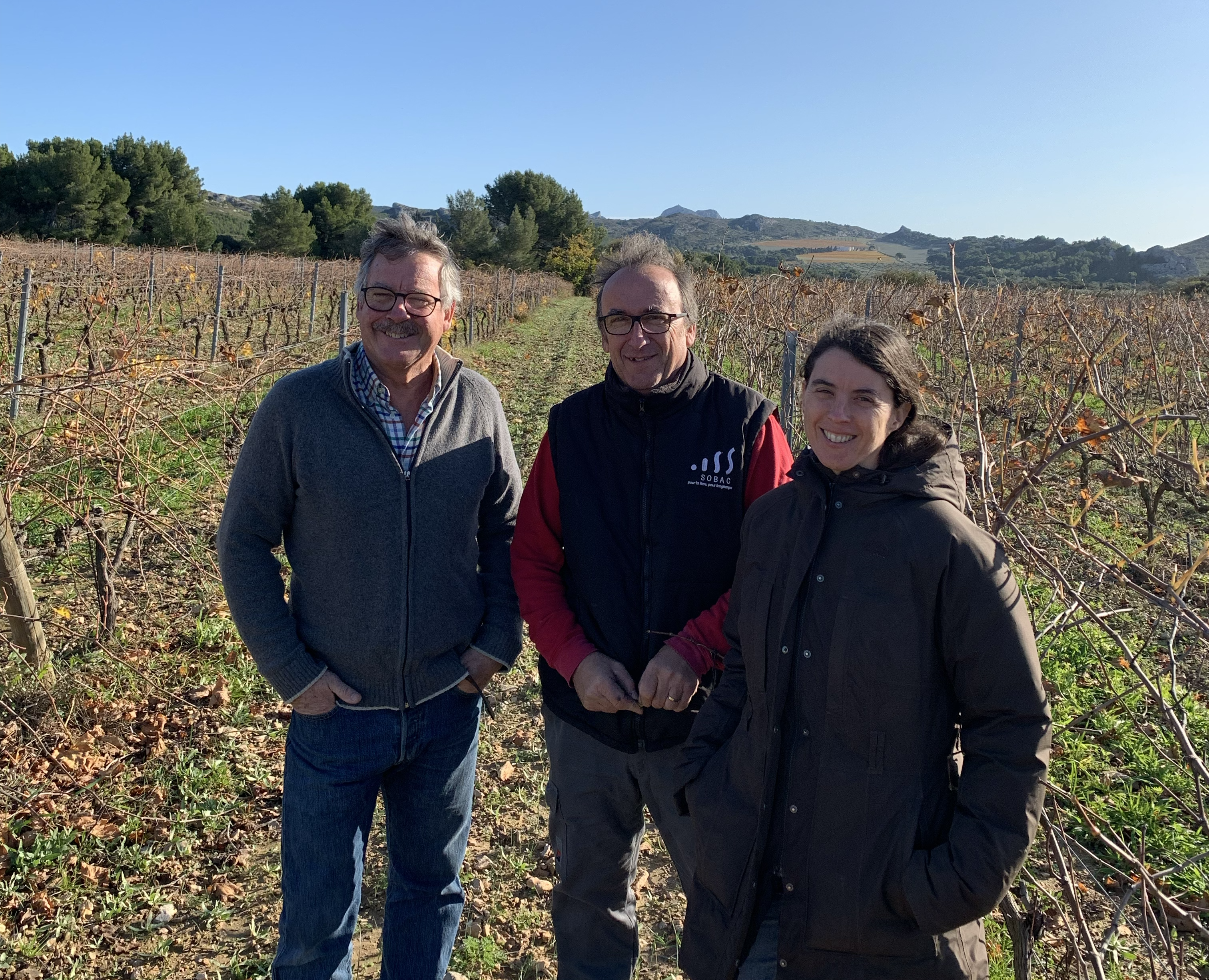 We were not expecting a vintage like this in 2020. Before harvest, we were expecting hot, unbalanced wines. In the end we made balanced wines with good acidity and length. The terroir is defined clearly in this vintage, without too much alcohol, and very good balance.
Caroline Gon
2020 was quite a hot and dry vintage, but the vines held together better than 2019 because of a larger reserve of water from the Spring and small rains in the Summer. The vines grown on granite found some humidity in the subsoil, which helped them compete against the high temperatures.
We started picking August 24th, which is one of the earliest harvests we have ever done. It was important to pick the right date to keep the freshness in the wines. The nights also stayed cool, which kept the grapes fresh.Laurent Fayolle
2020 was a unique vintage because it was very dry, but at the end of the day the wines show so much freshness. I think it comes from the granitic soil, which is a very acidic type of soil. The roots can dig down and hold onto the bits of moisture, so the vines can keep good freshness.
Unlike 2003, which was hot all the time, the nights in August 2020 stayed very cool which brought balance to the grapes. It's a vintage that's not heavy at all.Jérôme Coursodon
For me 2020 is a very nice vintage. It has a balance that we really like at the Domaine. It's something between a sunny, warm vintage and a cold vintage. You can have some richness in the wines, but they are very well-balanced with good acidity. And the wines are complex with a good mix of fruit and spice. You could never tell it was a warm vintage when tasting the wines.
Thierry Sabon
2020 was a very relaxing year for us and the vines. We had water stores from rains that came at the right time. It wasn't too hot and a there was perfect ripening at the end of the summer. We started picking not too early, around the end of August, beginning of September. With such a vintage, you don't have to ask yourself, what will I harvest, how will I organize the harvest? We have a lot of plots, like a Rubik's cube, so it's not always easy to know how to plan the harvest. In 2020 it was easy, as the good ripeness made it easy to plan. Now the wine was bottled less than six months ago, and it is showing greatly.
Some people are afraid of Mourvèdre, because they think you must age it a long time before you open the bottle. Today, that's not the case. The wine can age for a long time, but it can be opened at any time also. I was interning at Cheval Blanc a long time ago, and at that time the owner used to say, "a great wine is great at the beginning". I believe that. You don't have to hide a great wine when it's young. When it's good, it's great now and can last a long time. The 2020 is that for me.Eric de Saint-Victor
To understand 2020, we had to understand and think about 2019. We had too much ripeness in 2019, so we decided to be very focused on perfect ripeness in 2020. We started picking very early to get big acidity, big freshness, and low alcohol – less than 12% in 2020. Most of my neighbors in the Northern Rhone were over 14%. I am so happy with the freshness of the vintage, the honesty of the vintage. We started picking reds the earliest ever on record for us, on August 22
nd
. With climate change we have to be very sure about what we want, as it will lead us to make better wines, and I am very happy with what we achieved in this vintage.
Maxime Graillot
The 2020 vintage was an exceptional vintage. We started the harvest on August 24
th
, which was a bit scary honestly to pick so early. But we had to pick early to preserve freshness and be sure that phenolic ripeness was there. It's amazing how the wines kept freshness, even with high concentration. It was a very dry season, with a lot of sun. However, the vines have been so well adapted with very deep roots, probably because of the biodynamic farming I've been doing for a long time now. They didn't stress too much, and the wines are very balanced. The key was to avoid any water stress, which was a long-term work to make the vines get their roots down very deep to get to the water. Overall, I'm amazed by the elegance of the tannins, even with the hot season. I'm a big fan of 2019 vintage, I think it's one of the 2 or 3 best vintages in the last century, and with 2020 we have some wines I can say that are on the same level or even a bit better.
Cyprien Arlaud