E Pira – Chiara Boschis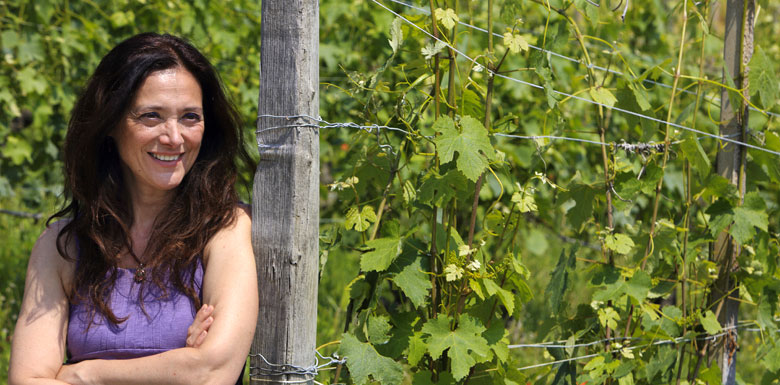 "I was struck by the consistency of quality that Chiara Boschis is achieving with her Barolos." –Stephen Tanzer, International Wine Cellars
"…an excellent Barolo producer." – The Wine Spectator
Chiara now has eleven hectares of vines under cultivation in the communes of Barolo, Serralunga and Monforte d'Alba. She retains the honor of the first female winemaker in the Langhe, and though she came from a family of Barolisti, she braved incredible obstacles in the 1990s to earn that title. She is, by necessity, of unquestionable confidence, determination, patience and charm. She ran the estate essentially by herself for twenty years, but after the sale of Borgogno in 2008, her brother Giorgio became a free agent. In 2010, he, his wife Daniella and their three daughters joined Chiara at E. Pira, which provided not only a welcome division of labor, but also a next generation of female successors: Beatrice, Elena and Vittoria Boschis, Giorgio and Daniella's daughters, are already enjoying their experiences at the "new" family winery!
Please see our recent blog post on Chiara for more information about the history of this estate!
Vineyard Management:  E Pira – Chiara Boschis was the first estate in Cannubi to convert to organic farming, but she didn't stop there! Chiara has worked tirelessly over the last few years to convince the rest of the growers in the district to become organic!

Farming Practice:
Certified Organic