Brovia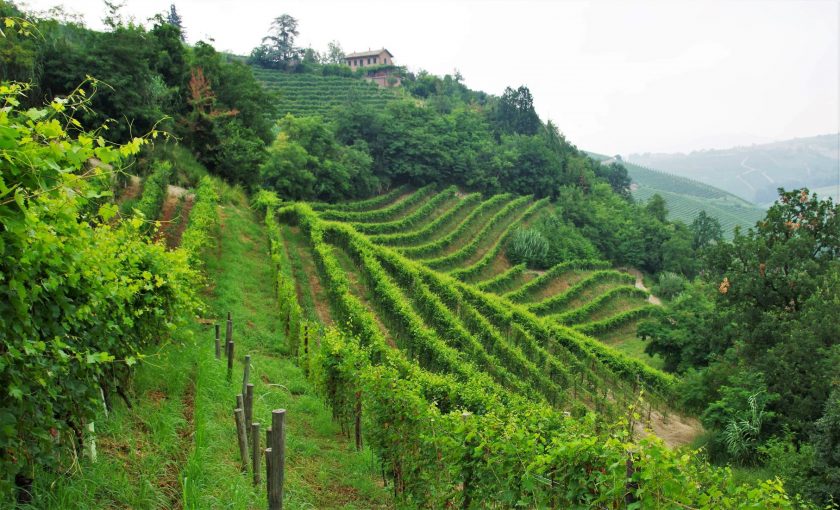 In 1863 Giacinto Brovia founded the Brovia estate in the village of Castiglione Falletto, in the heart of the Barolo district. The family has been continually engaged in the growing of grapes and the production of wine since that time. The phylloxera plague, economic upheaval and two wars interrupted production for almost 30 years but, in 1953, two brothers, Giacinto and Raffaele, grandchildren of the founder, resumed full-scale wine production. Giacinto, a trained enologist, was responsible for the production of the wine while Raffaele, a trained agronomist, supervised the vineyard work. Sadly, Raffaele passed away in 2011, and Giacinto in 2014, but Giacinto's daughter Elena and her husband Alex Sanchez are now completely engaged as the fourth generation in the affairs of this family-run estate.
The Brovias, from generation to generation, have been conscientious buyers of some of the finest vineyard sites in this noble zone, concentrating their efforts in their home village of Castiglione Falletto and the neighboring Serralunga d'Alba. Brovia owns land in a variety of the best "cru" of Piedmont such as Rocche, Villero and Garblét Sue, all in Castiglione Falletto, as well as Brea in Serralunga. These different vineyard plots represent a range of soil types, from heavier clay to friable limestone. The Brovias are extremely conscientious winegrowers and farm organically in every sense of that word (without being formally certified). They perform soil analyses every two years to ensure that the elements are in equilibrium; pruning is done to limit harvest levels; and grape clusters are thinned, when necessary, in the summer. Harvest is done entirely by hand and usually begins in late September with the Dolcetto, Arneis and Barbera; of course, the Nebbiolo ripens later, and harvest for the various Baroli occurs normally in mid-October.
The Brovia wines are vinified in the classic style. Grapes are lightly crushed before going into the fermentation tanks. The length of the fermentation period depends on the grape variety but the Nebbiolo for various Barolo cuvées can extend as long as a month or more at temperatures between 28 and 30 degrees Celsius. The Baroli are aged for at least two years in 30 hectoliter barrels of Slavonian and French oak. The wines are then bottled without filtration and released to the market after an additional 18 to 24 months of bottle-aging.