Azelia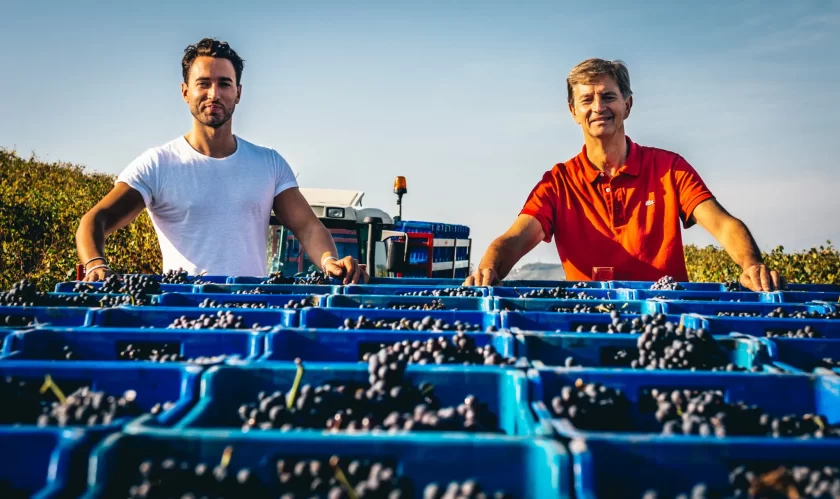 "…wines from [Luigi] Scavino's estate, Azelia, can hold their own with the very best of the region. The wines combine power and elegance with a level of virtuosity matched by few in the region…" – The Wine Advocate
"Azelia remains one of the undiscovered jewels in Barolo." – Antonio Galloni, Vinous
Established in 1920 by patriarch Lorenzo Scavino, Azelia is located in the commune of Castiglione Falletto. This small town is in a special and unique location, where the two main soils types of Barolo are stratified together, lending both power and elegance to the wines.  In 1967, Alfonso Scavino (son of Lorenzo) took the reins of the estate and bottled the first wines under the Azelia name.  Today, Alfonso's grandson, Luigi and great-grandson, Lorenzo are the 4th and 5th generations in charge of this family estate.  The father and son team continue to apply what they learned from previous generations, making wines that respect the traditions of their forefathers, while utilizing modern techniques to continually improve their quality year-after-year.
Luigi Scavino is the cousin of Enrico Scavino of Paolo Scavino winery, and the two share ownership of the famed Fiasco hill in Castiglione Falletto. In addition, Azelia has holdings in the San Rocco, Margheria, Bricco Voghera, and Cerretta vineyards located in Serralunga d'Alba, and they produce old vines bottlings of both Barbera and Dolcetto. Total production is around 6,000 cases per year.
Though Azelia remains a Barolo lover's secret – somehow still under the radar–they have built their reputation around beautiful wines of uncompromising quality.
Vineyard Management: Azelia's vineyard management program under Agronomist Nicola Algamante focuses on integrated pest management and integrated disease control in the vineyards. The number of treatments is reduced to a minimum, and copper- and sulfur-based products are mainly utilized. Soil analysis is carried out every two years and organic fertilizers are used when needed. Cover crops are sown between the rows of vines, the grass is mowed and the soil is not tilled. There is very careful use of SO2 in the wines.
Farming Practice:
Practicing Organic