Cavallotto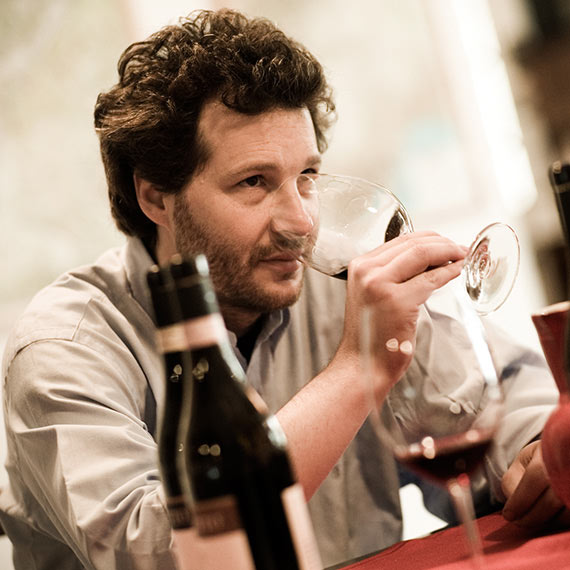 "Cavallotto may very well be the greatest Barolo producer few people have ever heard of, something that continues to mystify me. Truth is, it isn't just the Barolos here that are impressive, the entry-level wines are every bit as delicious and well-priced…Readers who appreciate a firm, classic style of Barolo will want to spend some time getting to know Cavallotto." – Antonio Galloni, The Wine Advocate
"These are classic bottles to the core, the result of rigorous management in the vineyard and long maceration in the cellar." – Gambero Rosso Italian Wines 2010
The Cavallotto family is the chief owner of the beautiful Bricco Boschis cru in the Castiglione Falletto district, where they have been growing Nebbiolo since 1929 and bottling their own wine since 1948. These richly structured wines place emphasis on elegance and longevity, attributable to excellent vineyards in the Bricco Boschis and Vignolo crus and traditional long maturation periods in large Slavonian-oak casks.
Steadfast devotion to tradition combined with a high regard and respect for modern viticultural and winemaking techniques result in complex and elegant Baroli that are released for sale only when they have acquired perfect maturity. The estate produces three Baroli: two riservas and their anything but "regular" Bricco Boschis. The Vignolo cru, sloping 60-80 meters lower in altitude than the adjacent Bricco Boschis holding, shows a "creamy" flesh.
The estate's selection of the finest vineyard within the Bricco Boschis cru is San Giuseppe, the epitome of Castiglione Falletto: a powerful, majestic wine of absolute authority whose sweetness comes with time.
Their Barolo Bricco Boschis is a cru in and of itself and consistently receives 90+ point attention from the wine press. Cavallotto also produces a stunning line-up of "little guys": Dolcetto 'Scot,' an incredible value, rich and complex; Barbera 'Cuculo,' sinewy and fleshy, with an astounding texture; Nebbiolo Langhe from completely declassified Barolo Bricco Boschis that shows its pedigree, and a remarkably harmonious Freisa. Also notable is Cavallotto's Pinot Noir vinified white, harvested from Champagne clones planted more than 40 years ago in the Bricco Boschis cru. 
Alfio, Giuseppe and Laura Cavallotto successfully continue the family tradition started five generations ago, expertly transforming the grapes grown exclusively from their holdings into the most classic expressions of Castiglione Falletto!
Farming Practice:
Certified Organic