Carlo Giacosa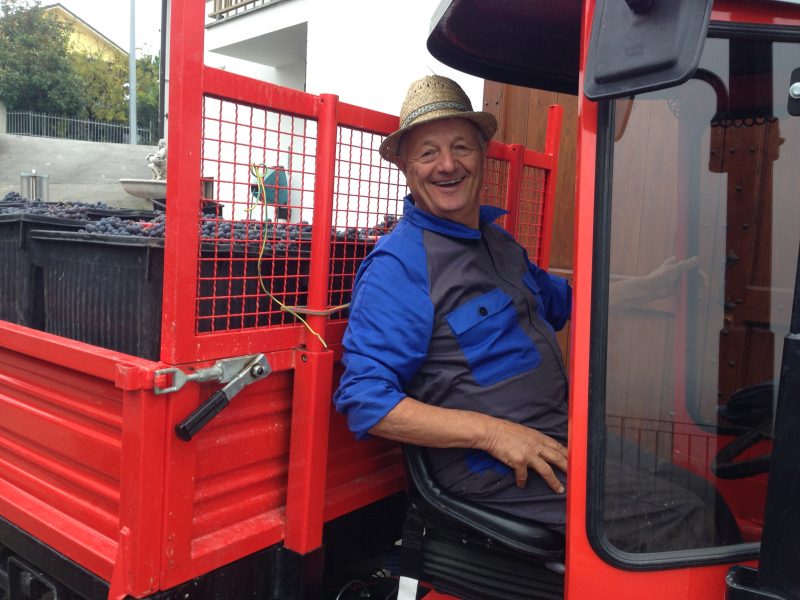 Carlo Giacosa may not yet be a household name in the rolls of famous Barbaresco producers, but that may change very soon. His father Donato was among the few growers that founded the Produttori del Barbaresco in 1958 under the aegis of the priest of Barbaresco! Carlo was only 17 years old then, but he and his father brought the family's grapes to the church cellars every year for vinification, and learned important winemaking lessons there. By the late 1960s, Carlo was married and had his first daughter, and in order to make ends meet, he had started to sell his own production of Dolcetto and Barbera in bulk to restaurants in Turin and Milano who always asked him for Barbaresco, since he hailed from the famous village. This became a haunting refrain for Carlo and Donato, so in the late 1960s, they decided to leave the cooperative. Their first vintage of Barbaresco under the Donato Giacosa label was 1967.
While there is no relation to the more famous Giacosa family in the Langhe, there is a great admiration between the two houses. Carlo also grew up with Angelo Gaja who is one year his senior, and Carlo's father Donato did a lot of vineyard work for Gaja—he was an expert vine grafter who services were in high demand locally. To tell the truth, there is a hint of tragedy to Carlo's story as well: in the late 1950s, he had dreams of becoming an airline pilot, but when his older brother contracted Polio, he had to give that up and join the family business full time. But when asked if he has any regrets, Carlo, now on the cusp of 80, smiled and said "I have the most beautiful job in the world, I wouldn't change a thing."
The Giacosa family may be small—they farm 5 hectares and only make 3000 cases a year—but they count some of Barbaresco's most famous crus as their own. They have vines in Montefico, Asili, Ovello and Cole. This is Barbaresco di Barbaresco. Their farming methods are practicing organic, and as for winemaking, we're certain you can imagine from their history! It's entirely traditional: spontaneous fermentation, long macerations and aging in large oak cask. And if this isn't enough to convince you to try these wines, since 2014 they have been working with Dante Scaglione as a consulting enologist, who also happens to work with that other Giacosa family.
Please welcome Carlo Giacosa to the Skurnik family of Piedmont producers in New York, New Jersey, Connectict, Pennsylvania, Kentuck & Indiana.
Farming Practice:
Practicing Organic