Cigliuti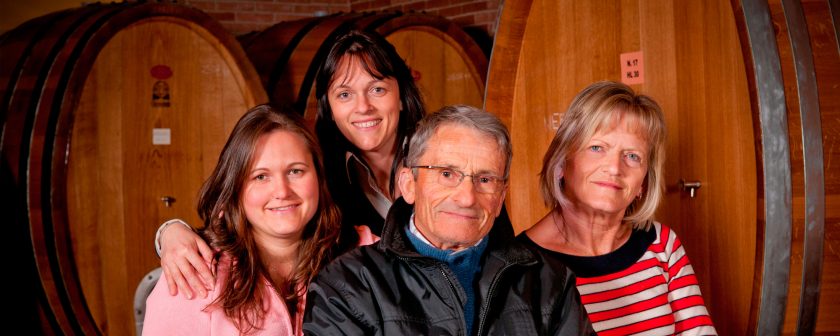 "The wines are beautiful and expressive, with the top Barbaresco cru Serraboella revealing deep fruit and subtle power."
– Bruce Sanderson, Wine Spectator

"If there is an estate in Barbaresco that deserves more attention, it is without question Cigliuti."
– Antonio Galloni, Vinous Media
Renato Cigliuti may produce some of the best damn Barbaresco you've never heard of, but he is, first and foremost, a farmer. In fact, he comes from four generations of farmers who have tilled the Langhe soils to support their families. So, it came as a great shock to Renato's family and their neighbors in the early 1960s when Renato decided to begin green harvesting, a practice utilized by very few producers at the time. His neighbors wanted to have him committed for "throwing away money," but Renato had a clear idea of what he wanted to accomplish, having always believed that the local Langhe soil was capable of producing high quality, long-lasting wines.  Renato warded off his neighbors by explaining to them that if he couldn't have both quality AND quantity, he preferred to opt for quality.  And quality is exactly what he got when he made his first release of 300 bottles of 1964 Barbaresco.
Over the years Renato did not expand his winery a great deal, mostly because he didn't think his daughters would be interested in working the land. But life, as it often does, surprised him. Today the winery is run by Claudia and Silvia Cigliuti, with Renato and his wife Dina supervising. Both of his daughters began working on the farm in their spare time as students and fell in love with the countryside – just like their father. And that was that! Now, they are the next generation to bring the wines to the market, and Renato just turned 80 years old!
For the Cigliuti family, 90% of the winemaking process happens in the vineyard. Only in this way can the final product capture the characteristics of a vintage and the identity of a terroir. Work in the cellar is kept to a bare minimum; no selected yeasts are used, and grapes ferment in stainless steel at a controlled temperature. All of the wines age in oak. Total hectares farmed by the family are 7.5; 6 in Serraboella and 1.5 in Bricco di Neive, from which about 30,000 bottles are produced annually.
Farming Practice:
Practicing Organic