Conterno Fantino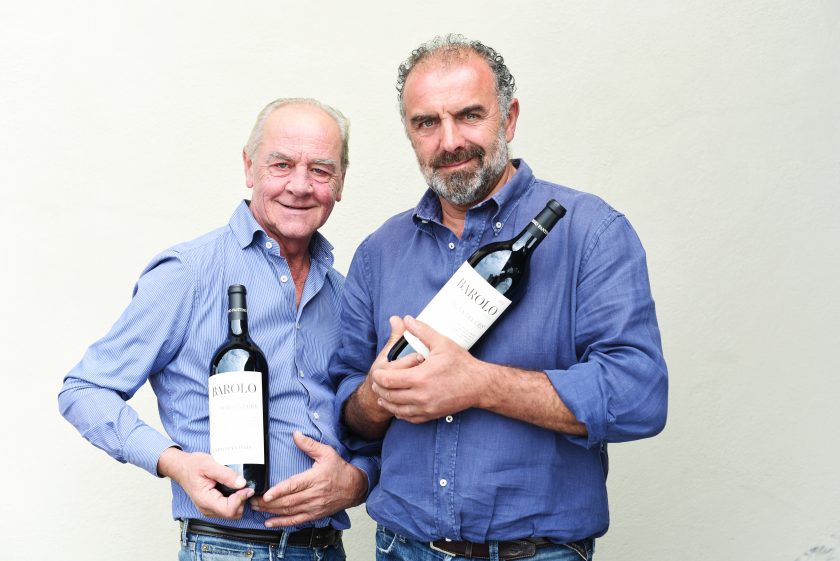 "I was blown away by the wines I tasted at Conterno Fantino. The 2019s are nuanced, transparent and wonderfully expressive of place. In other words, everything Barolo should be. Everything starts in the vineyard, which has always been evident here. In recent years, Fabio Fantino has refined that approach, giving the wines a level of precision that is impossible to miss. The 2019s spent 15-18 days on the skins, far longer than a decade ago, and were aged in a combination of barrique and 25hL casks. The 2019s are simply stellar." Antonio Galloni, Vinous, November 2022
"We are from Monforte d'Alba. We make wine in Monforte d'Alba." This, Fabio Fantino says as he explains 40+ years of his family's work under the Conterno Fantino label. His father, Guido Fantino, had worked for the legendary Beppe Colla at Prunotto, and as he married Alda Conterno in 1982, Guido and Alda's brother Diego Conterno and their Claudio Conterno founded the Conterno Fantino winery.
Alda's father, Lorenzo Conterno had some vineyards in Ginestra—before 1982 they were used for a small production for the family and friends, while the grapes were mostly sold first to Beppe Colla and later to Rocche dei Manzoni. Talking about the birth of the winery, Fabio said, "You have to understand, in those days, it wasn't cool to be a farmer but in the 80s some new, young producers started to make great wines: Clerico, Altare, Rivetti, Sandrone to name a few: this was the moment of the Barolo Boys.
As a nascent estate, Conterno Fantino didn't have a classic cellar at their disposal, so they started bottling the two separate parcels of the Ginestra cru– Sori Ginestra and Vigna del Gris—in a large garage in Monforte. The expanding market for Langhe wines received them well, and so in 1989, Guido and Claudio took a leap of faith to buy the Bricco Bastia in Monforte in order to build their first winery. At 550 meters above sea level, the location was too high in altitude to cultivate Nebbiolo, so the family planted Dolcetto and Chardonnay around the cantina, but at least now they were no longer forced to vinify in a garage! In 2004, they purchased a piece of the Mosconi cru (always in Monforte), and then 2013 saw the birth of their first piece in Castelletto: La Vigna Pressenda, still Monforte but north of the winery, in between the hamlet of Perno and the La Villa vineyard.
Conterno Fantino is extremely conscious of the environment. In 1996, way ahead of the curve, the family began to practice organic viticulture. They certified the vineyards in 2012, and the winery itself is also certified as of 2020. With an eye towards sustainability, the estate installed a geothermic system in 2008. Wishing to best express their terroir, they isolated their own strain of yeast for Barolo in 2011 and use this mother yeast year after year. All wines are 100% destemmed, undergo a gentle maceration in stainless steel, and Barolo age in French oak casks for two years. Having started with less than five hectares, they now farm about 27 hectares and make about 13,000 cases of wine per year.
The collaboration with Skurnik was born of the changing times; nowadays a producer cannot just sit on his tractor and hope all his wine gets sold. The next generation of the Conterno and Fantino families have joined the estate: Guido and Alda's son Fabio and daughter Elisa, as well as Claudio's children, Noemi and Matteo, all of whom are working full time at the estate. This dynamic new guard is constantly looking for ways to improve, always with full respect to their roots. We have long been fans of Conterno Fantino, so when we heard they were looking for a new partner, we jumped at the chance. We now proudly represent their wines in New York, New Jersey, Connecticut, Rhode Island, Pennsylvania, Kentucky and Indiana.
Farming Practice:
Certified Organic