It's May 21st, 2020, and the end of our TENTH full week working from home.
Today we're sharing how five of our Skurnik staff finished their days – with special wines, spirits, & sake that we can think of no better reason to open (and mix!)
Reporting from five different 'bunkers' – Jen, Amanda, Abby, Jamie, & Steve share their picks from this week: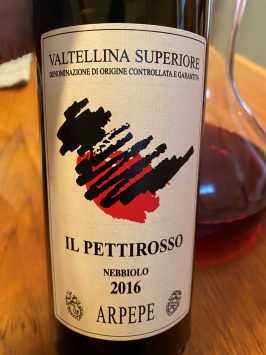 JEN LUCIA
Valtellina Superiore 'Il Pettirosso', Ar. Pe. Pe.
I am absolutely over the moon about our latest addition to the Italian Portfolio – the storied
Ar.Pe.Pe
of Valtellina. This region known for its unique, standout version Nebbiolo (locally, Chiavennasca) – somehow touting both the Alpine characteristics of Alto Piemonte and the ripeness of the Langhe at the same time. Ar.Pe.Pe is an historic producer in Valtellina, with roots back to the 1860s!
"Il Pettirosso" is named for a type of robin that soars over the hills of the region.  As the story goes, one such robin got into the cellar at Ar.Pe.Pe and hand-picked a barrel that became the first bottling of this wine.  She had good taste.  "Il Pettirosso" smells like red cherries, herbs, forest floor, and truffles. It has acidity and tannin for the long haul, but I drank it this week with a bone-in rib eye. Why wait?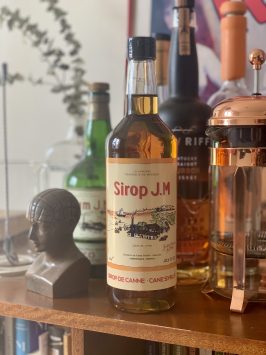 AMANDA ELDER
J.M Sirop de Canne
The short answer is
J.M Sirop de Canne
. This all-natural, non-alcoholic gem goes in my coffee in the morning and my Old Fashioneds at night. This is a rich cane syrup made by cooking down fresh sugarcane juice at one of our favorite agricole rhum distilleries,
Rhum J.M
, in Martinique.
Any time you need sweetener more robust than simple syrup that can complement a wide variety of spirits, this is the answer. Now that the weather is getting warmer, I see daiquiris in my future…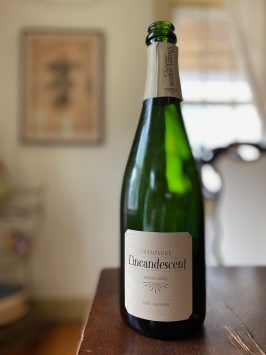 ABBY OLIVERAS
Mouzon-Leroux 'L'Incandescent Rosé de Saignée' Extra-Brut
I feel beyond lucky to be safe and healthy with my family these last few months of confinement, but I have to admit that sometimes the uncertainty of the future gets me down and when my longing for normal life starts to feel intolerable I find that drinking a bottle of Champagne helps.
Mouzon-Leroux's l'Incandescent Rosé de Saignée is one of my favorite splurge wines to bring me back. This disgorgement is 100% Pinot Noir from the grand cru of Verzy, all from 2015. It is made by "bleeding" the juice from the grapes, with a long maceration time on the skins giving it more intense color, structure, and aromatics. This wine is juicy, spicy, and wild, providing me some of the adventure and excitement staying at home has lacked.
Champagne is a wine of patience, a virtue I could use right now. During the rosé's maceration timing is everything and Sébastien Mouzon sleeps next to his press to make sure it's just right. After bottling, it spends another three years on the lees until it's ready for release. It is a nice reminder that the best things are worth the wait, whether they are tasting wine alongside my friends and colleagues, sitting in a restaurant again, or just a great bottle of Champagne.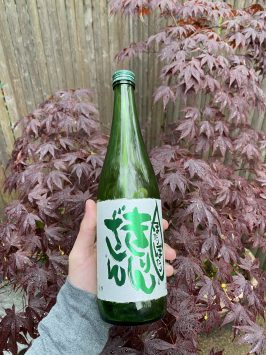 JAMIE GRAVES
Junmai Ginjo Nama Sake, 'Potari Potari Green', Kirinzan
One of the highlights of the sake year: spring nama sake season! Spring-only release, made without pasteurization or aging. Meant to be enjoyed in the warm months.
Herbal aromas, light notes of tropical fruit and candied hazelnut. The structure is lean, focused, and flavorful, more elegant and structured than many other spring seasonal sake.
While we don't like wine comparisons for sake this is definitely the Japanese cousin to a Feinherb Riesling: laser sharp, great acid and just the right amount of sweetness.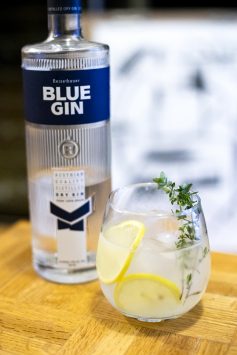 STEVE RIBUFFO
Blue Gin, Hans Reisetbauer
I was feeling a little cabin fever, so I've been looking for ways to spice things up. With a regular diet of pilsner and Netflix, a little escapism would do me some good. Gin, I've missed you. The herbs are coming in strong in the garden so I decided to make a simple syrup infusion with fresh thyme and some of last year's dried lavender flowers, added some honey, and some lemon slices. Yum.
I don't know what to call this cocktail but it's coming correct, here at the end of my week. Refreshing AF.
2 oz Reisetbauer Blue Gin (my fave)
¾ oz fresh squeezed lemon juice
½ oz thyme / lavender / honey / lemon simple syrup
Shake, pour over ice, top with tonic. Garnish with a lemon wheel and a sprig of thyme. Damn… 
Have a great Memorial Day Weekend!