Hans Reisetbauer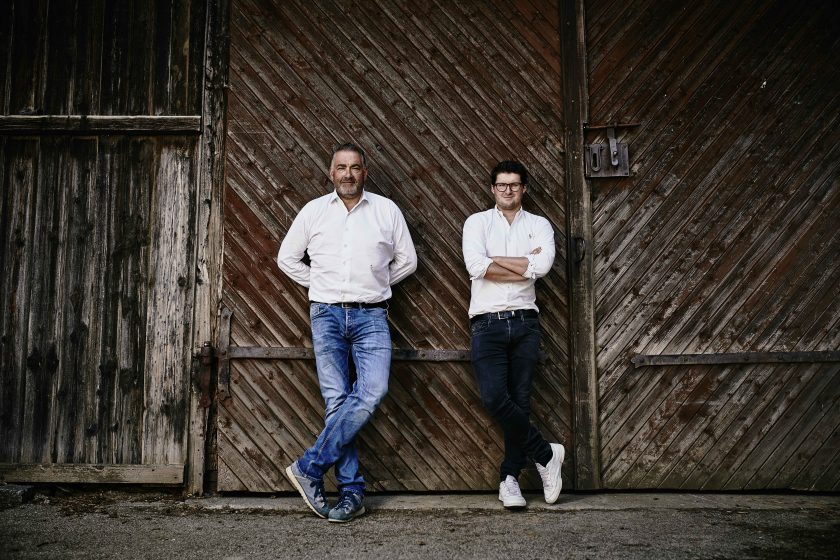 No one contemporary producer is more synonymous with eau-de-vie than Hans Reisetbauer.
In 1990, Hans planted his first orchard on his farm in Axberg, Austria, with the intent to create the best eau-de-vie in the world. Renowned German distillery fabricator, Christian Carl, built the first still from plans designed by Hans himself in 1994, and less than two years later, Hans won Schnapps of the Year at the Destillata Specialist Trade Fair with his Williams Pear eau-de-vie.
After his initial success, Hans distilled anything he could get his hands on—from apples to carrots—constantly challenging himself to find the purest expressions of these fruits and vegetables. In 2005, he began distilling wheat and branched out from eau-de-vie to craft his award-winning Blue Gin. Additionally, he now produces vodka and single malt whiskies, all from organic estate-grown grain.
Kirchdorfergut, the Reisetbauer family farm since 1959, is primarily operated by Hans' son, Hansi Jr., and is home to 140 hectares (nearly 350 acres) of certified organic fruit trees, barley, wheat, and other crops used in the production of Reisetbauer distillates. This includes nearly 17,000 Williams pear trees and 7,000 apple trees, as well as the wheat and barley used for his vodka, gins, and whiskies. Hans Reisetbauer's dedication to his orchards, obsessive attention to detail in fermentation and distillation, and constant quest for new innovations have earned him a reputation as one of the finest producers of eau-de-vie in the world.
This meticulous attention to detail inspired the distillery's fifth and most recent renovation. In 2019, the entire distillery was dismantled and replaced with an energy self-sufficient facility which has been designed with the most technologically advanced stills from Christian Carl. Hans now has forty-eight different points used for adjusting temperature in a single still which enables precise control down to .05 degrees during distillation. Additionally, the fermentation tanks have interfaces which allow them to be operated directly though Hans' smartphone. Obtaining complete, exact control of temperature during the entire production process allows the subtleties of each distillate to be fully captured.
Following fermentation, the mash of each of Reisetbauer's eaux-de-vie is distilled twice and the heads and tails discarded. Only the heart of the distillate is kept as it contains the most prized volatile and aromatic components from the raw material and is responsible for creating distinctive aromas. Lastly, the eaux-de-vie are rested for at least 3 years in stainless steel before being diluted with Alpine spring water sourced from Mühlviertel, which has exclusively provided fresh low calcium, low sodium spring water for Reisetbauer for nearly three decades.
Hans Reisetbauer's intention has always been to produce pleasure rather than simple spirits and he continuously, consistently overachieves this goal with everything he distills.