These days it seems that the only grasp we have on what day it is comes in the nuanced celebration of holidays, birthdays, and other events that could-have-been-but-were-not. Given that everything in 2020 is effectively cancelled, 2021 (with any luck) just got a whole lot busier for all of us, and this kind of joint hardship will make our next in-person meeting that much more special.
While we recognize that social distancing on holidays traditionally meant to unite us makes these occasions that much harder, we're hoping for some good weather and a cozy outdoor (or indoor!) space to toast to our ancestors, whether it's with a can, half-bottle, or bag!
We see this unofficial start of summer as a fun opportunity to highlight some of our more portable formats, for your porch, for your pool, for your balcony, for your studio apartment – for all!
BY THE CAN
THE PINOT PROJECT
The Pinot Project began in 2009 with a vision: a wine for the palate, the pocket, and the people. Michael Skurnik called on his experiences in the vineyards and cellars of Northern California to craft a silky, fruit-forward, and well-balanced Pinot Noir. Since then, The Pinot Project lineup has expanded to include a Pinot Grigio, a Rosé and a Chardonnay called The Chard Project.  The brand has quickly earned a reputation as one of the best values on the market.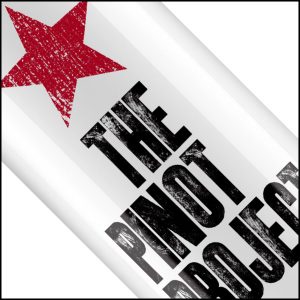 Pinot Noir, 'California', The Pinot Project
Handcrafted from high-quality Sonoma County, Monterey, and Central Coast vineyards. Cool garnet in color with aromas of pomegranate and fresh roses, this 100% Pinot Noir is balanced on the palate with notes of black cherry and five-spice with a smooth, lingering finish. 20% of the blend spends 5 months in a blend of French and American Oak.
Rosé 'Italy', The Pinot Project
Elegant, pale pink in color.  Enticing aromas of delicate wild berry fruits with a hint of orange blossom.  This refreshing charmer offers plenty of juicy white peach and fresh-picked raspberry.  The wine finishes clean with a bright, zippy burst of acidity.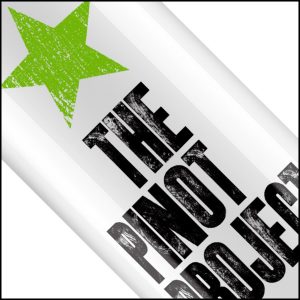 Pinot Grigio 'Washington' [4-PK 250ml CANS], The Pinot Project
Pale yellow in color with a hint of legume green. On the nose, pleasant aromas of white flowers, Granny Smith Apple and lemon zest.  A crisp and palate-cleansing wine with balanced acidity and good structure. This fresh and persistent Pinot Grigio finishes clean and bright.
FERDINAND WINES
Evan Frazier of Ferdinand Wines is a true up-and-comer in the California winemaking community. He makes his wines in the cellar at Kongsgaard, where he is the General Manager and Assistant Winemaker for Kongsgaard Wines, where he has worked since 2008. In 2014, he was featured at a Young Winemaker's Dinner at the Restaurant at Meadowood in Napa alongside Enfield's John Lockwood and Massican's Dan Petroski, an event which gave these fast-rising, exciting new vintners a spotlight of their own to showcase their wines.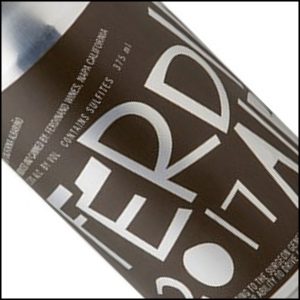 The grapes for Ferdinand's Albariño come from Marcus Bokisch's Vista Luna Vineyard in Lodi, a 15 minute drive from Tegan Passalacqua's Kirschenmann Vineyard. Vista Luna is known for its cobbled, rocky soil and the cooling breezes which blow from the Delta to the Sierras.
The grapes were gently whole cluster pressed and barrelled down to neutral barrels. The wine fermented spontaneously with native yeasts and no temperature manipulation. Malolactic is arrested with SO2 to preserve freshness and the wine spent 8 months on primary lees with no stirring.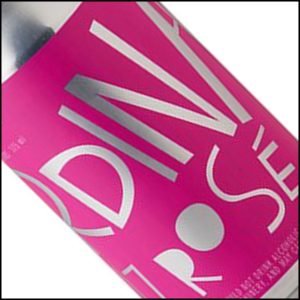 Sourced from a head-trained Carignan block planted in the 1950's and owned and farmed by four generations of the Manassero family. Old-school as they come, Leonard Manassero grew up farming the vineyard with his father and grandfather and his son is there to help him today. In Spain, Carignan is known as Cariñena or Mazuelo – to growers like the Manasseros in Lodi – as Kerrigan.
The fruit was hand picked on September 9th. The large, bush vine canopies shade the fruit and proximity to the delta keep things cool and fresh. Picked around 20 brix the wine is just 11.8% alcohol. Grapes were pressed whole-cluster, using a gentle champagne press cycle and settled the juice overnight before fermenting the wine in stainless. There was a light filtration before bottling to make sure the wine looks great in bottle. The pretty, light coppery-pink color is 100% un- manipulated.
NO FINE PRINT
As its name implies, No Fine Print seeks to lead with honesty and conviviality. This is the ethos of a collaboration, brought together by music and food, meant to be enjoyed and shared among friends. The appealing package includes a hand-written label, no capsule, no frills – just wine. Music veterans Pat "The Manager" Corcoran and Tim Smith, managers of Chance The Rapper and Skrillex, respectively, have partnered with Ryan Arnold, Wine Director of Lettuce Entertain You, to launch this ambitious endeavor.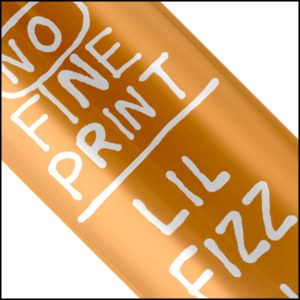 Lil Fizz is a white wine in can with a touch of fizz, it is bright and sunny that is real crushable and tastes like sunshine.
77% Sauvignon Blanc fermented in stainless steel
16% Chardonnay fermented on a mix of neutral barrel and stainless steel
7% Rose of Pinot Noir
FARNUM HILL CIDERS
A mom and pop orchard and cidery owned by Louisa Spencer and Stephen Wood, who have been growing apples since 1965. The Farnum Hill style emphasizes fruit without sweetness, bright acidity, refreshing tannic bitterness, and, above all, complex flavor. These truly gastronomic ciders sit as easily on fine-dining menus as they do aside rustic fare on the home table, and we couldn't be more excited to be working with them.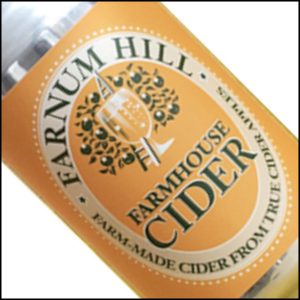 Semi-Dry Sparkling Cider, 'Farmhouse' [6 x 4-pk CANS], Farnum Hill Ciders
Highest quality meets convenience! Since 2000 Farnum Hill's dry, complex Farmhouse cider has come in big brown bottles, not cans. Back then, canned ciders were made fast, cheap, & heavy on sugar. But now, distinctive hand-made drinks come in cans! Here's theirs —cider-grown, slowly finished, & just not sweet.
For full orchard-made flavor, do NOT serve ice cold! Perfect Pour: 55-60 F.
BY THE HALF BOTTLE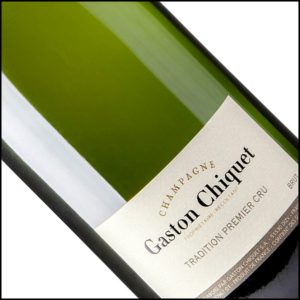 Gaston Chiquet 'Tradition' Brut
Nicolas Chiquet farms 23 hectares in the Valle de la Marne in the villages of Ay, Dizy, Hautvillers and Mareuil-sur-Ay. All of the fruit (including that which is used in the non-vintage cuvee) comes from premier and grand cru grapes. Nicolas does not employ any oak aging at Gaston Chiquet; he believes that concentration, fruit maturity and malolactic fermentation impart enough body and texture to make aging in barrel unnecessary.
Chiquet's NV Brut Tradition is drop-dead gorgeous. Apple, green pear, sweet spices, mint and anise lift out of the glass in this perfumed, strikingly beautiful Champagne. Clean, focused and perfumed, the Tradition is absolutely fabulous, not to mention one of the very best Champagnes in its price range readers will come across. The Brut Tradition is 40% Pinot Meunier, 35% Chardonnay and 25% Pinot Noir, based on 2009 plus dollops of 2008 and 2007, all done in steel. This bottle was disgorged in February 2013.Vinous, 91 Points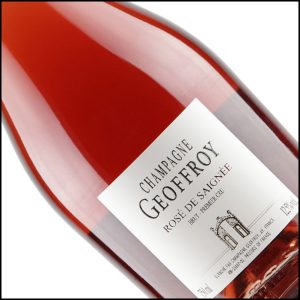 Jean-Baptiste Geoffroy, who has 14 hectares in the Vallée de la Marne, is the fifth generation in his family to grow grapes in the region. While his family has always made a little wine, they began to emphasize Champagne production in the hard years following World War II, when they were unable to sell their grapes to the big houses. In the 1970's Jean-Baptiste's father, René, decided to keep all the grapes and turn them into Champagne.
All Pinot Noir from the 2014 vintage, the color comes from use of the "saignée" method – a bleeding of the juice from the grapes with extended maceration with the skins. Juicy, spicy and more serious style of Rosé Champagne.
BY THE BOX
THORIN
Thorin has been making high-quality, inexpensive table wine for decades. From the vineyards of the French countryside (includign sites in and around Burgundy), these are honestly made, balanced wines that surpass their modest price point.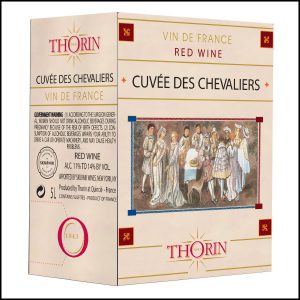 Cuvee des Chevaliers [RED], Thorin [Bag in Box]
Full-bodied and silky, the red is a bold and spicy blend of primarily Pinot Noir, Gamay and Grenache from the magic terroirs of the French countryside. The satin-laced fruit bursts from the glass with fresh picked strawberries, black raspberry and wild dark cherries.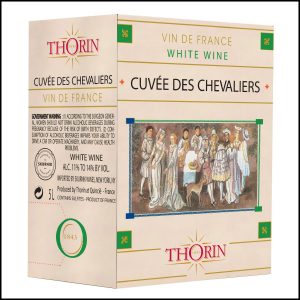 Cuvee des Chevaliers [WHITE], Thorin [Bag in Box]
A crisp Chardonnay and Chenin based blend from clay-limestone soils in and around Burgundy. This brilliant white is fermented and aged exclusively in stainless steel to maintain a pure and balanced mouthfeel.
Château Laulerie
The Dubard family are the proprietor of this humble Chateau, found in the rolling hills of Bergerac in the Southwest of France. Being just east of Bordeaux, this area has long been overhsadowed by its more famous neighbor, but in recent years has become an insider secret for being the home of excepetional Bordeaux-esque wines at great values.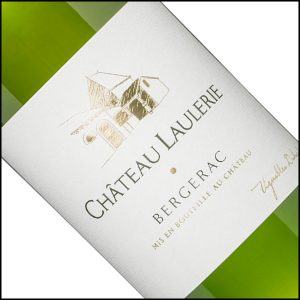 Bergerac Sauvignon Blanc, Laulerie [Bag in Box]
100% Sauvignon Blanc planted to clay and limestone soil. Classically mineral, with laser-pure flavors of bright citrus and honeysuckle. Indigenous yeast. Aged in stainless steel. HEV certified sustainable.