Crisp weather has arrived, Fall foliage is underway, and Thanksgiving is just around the corner, shifting our focus in the direction of the all-American grape variety: Zinfandel.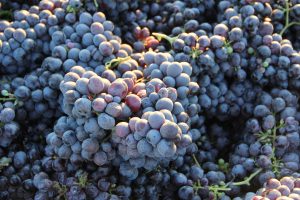 Since its earliest mentions in literature from the 1820s, Zinfandel has been claimed as America's own wine variety. And like many great stories of immigration, Zinfandel's journey is long steeped in myth and speculation, its success a matter of resilience in the American West. Wine historians have been able to trace the grape back to a nameless import from an Austrian nursery that landed somewhere on the East Coast of the U.S., but its true identity has been highly debated.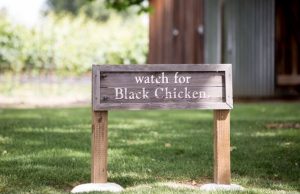 While most vines were destroyed by phylloxera in the late 1800s, Zinfandel vines were among the first to be replanted on rootstock beginning in 1885. By mid-century, it had become America's most planted variety and the backbone of wine production in the country. It was during Prohibition that a 17-year-old Aldo Biale started making Zinfandel at his family's farm. Using a "party line" to place their orders, his neighbors in Napa referred to these jugs of his coveted wine by the code-name "Black Chicken."
Once called "America's Claret", Zinfandel at one point in time gave Cabernet Sauvignon and Merlot a run for their money as the most popular grape variety in the Golden State. It was the drink of choice for Gold Rush miners, and the variety of choice for winemakers during Prohibition.
With its increasing demand in the mid-20th century, Zinfandel was planted in new climates and soils where production was ramped up to excess and the resulting wines were less than ideal. But, in the 1990s and beyond, as premium wine producers began to take care of the grape and lessen their yields, the wine community fell in love with the grape all over again.
Today, our vintners like Tegan Passalaqua of Turley, and Bob Biale of Robert Biale Vineyards, are committed to preserving old-vine Zinfandel vineyards throughout California, and offer a new audience a glimpse into American wine heritage. Our friends, Timm and Sharon Crull at The Terraces, sustainably farm Zinfandel on a swath of land in the eastern hills of St Helena, built on a one hundred and thirty-year-old farming legacy. The Hendry family has been farming the same estate vineyard in Napa since 1939, and Zinfandel was one of the very first wines George Hendry ever crafted. As we head toward the eastern reachesof Napa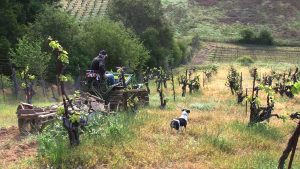 Valley, we find Jay Heminway of Green & Red, who planted his Chiles Mill Vineyard in 1972 with the help of his good friend, iconic chef Alice Waters. Jay continues to farm on the red volcanic soils of his estate and produces some of the most sought-after Zinfandel in the Valley.
Across the Mayacamas Mountains, in Sonoma County, the Martinelli family is now in its third generation of growing Zinfandel on farmland granted by the Homestead Act in the late 1800s. They have focused their Zinfandel vineyards in the Russian River Valley, one of which, the Jackass Vineyard, is over 100 years old – and the only vineyard planted by Guiseppe Martinelli that is still in production. Mike Dashe started working with Zinfandel as winemaker at Ridge Vineyard before he and his wife Anne created Dashe Cellars to produce claret-style Zinfandel from old vines in the Dry Creek valley.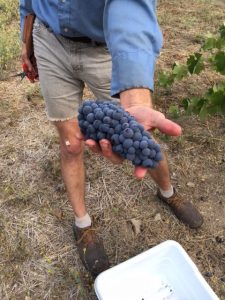 Ehren Jordan, winemaker and proprietor of Failla, last worked with Zinfandel – to critical acclaim – as the winemaker of Turley. Alongside his elegant Pinot Noir and Chardonnay, Ehren's DAY Zinfandel is largely a celebration of Sonoma County's nuance and his intimate relationships with various vineyard-partners. DAY is a return to Ehren's roots – and California's, too, as he explores the history of this iconic variety and how it flourishes today.
Zinfandel thrives in diverse climates, from Paso Robles to the Russian River and Napa. It's best when left alone to self-regulate crop yields, often by being dry farmed, head-pruned or trained to "California sprawl." It produces lush, fruit-forward wines that vary in alcohol levels and appeal to a wide range of consumers. In the last couple of decades, it's clear that Zinfandel has grown beyond cult status and is now internationally recognized due to the careful cultivation by many exceptional producers to express elegance and vibrancy.