DAY by Ehren Jordan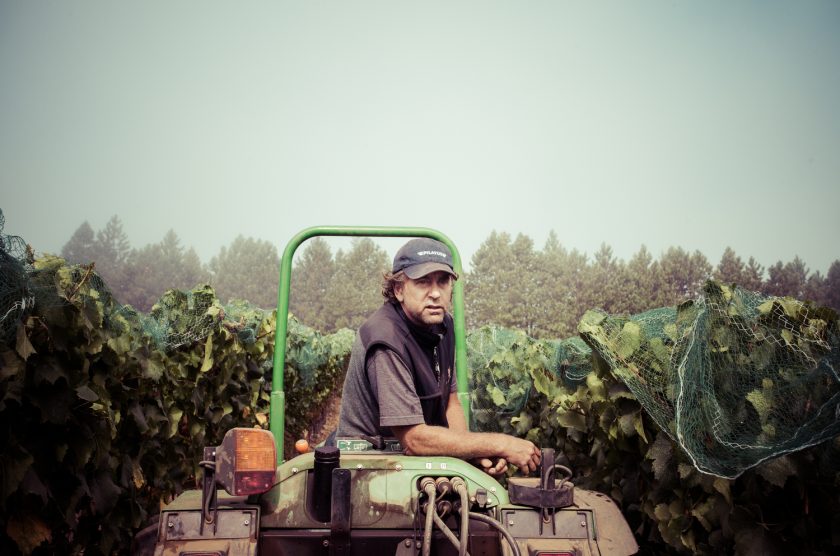 Ehren Jordan Wine Cellars is a new opportunity for Ehren to engage with grape varieties presently unexplored by his work under the Failla label.
Ehren's first release, DAY, allows him to revisit a passion for Zinfandel last explored – to critical acclaim – as the winemaker of Turley. Alongside his elegant Pinot Noir and Chardonnay, Ehren's DAY Zinfandel is a celebration of restraint and balance, time and place. And like Failla, DAY is largely committed to working with various vineyard-partners in Sonoma County – a region he did not frequent as winemaker at Turley. In this way, DAY is the coalescence of decades of experience and the study of once-disparate passions: Zinfandel and Sonoma
Further, with the purchase of a St. Helena apple orchard in 2004, Ehren Jordan set aside for himself a canvas for an estate Zinfandel vineyard. In 2011, these iron-rich volcanic soils saw their first plantings of Zinfandel, and today the DAY estate vineyard boasts 1,300 dry-farmed, organic vines on 4 acres.
DAY is a return to Ehren's roots – and California's, too, as he explores the history of this iconic variety and how it flourishes today.