The Terraces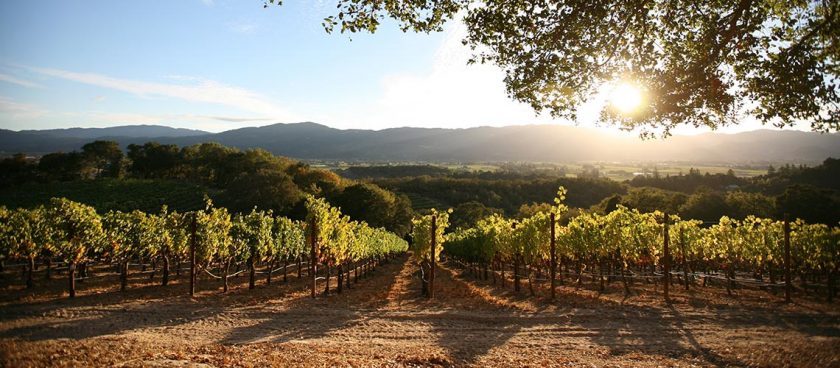 It all begins with our land and we are very proud to say we farm it ourselves. We are passionate about dirt, native plants, bees, apples, cooking, grapes and of course, crafting delicious wine. 2020 celebrates 135 years of continuous grape growing and 35 years of winemaking on our ranch.
We firmly believe it is our responsibility to build on this legacy by improving the habitat for native species each year, while reducing the impact of growing premium wine grapes. Awarded the Fish Friendly Farming certificate in 2008, we farm sustainably and work diligently to improve our environment each year.
The Terraces Winery was created 35 years ago, and since 2001, has been owned and operated by the Crull Family. Our ranch, also known as Quarry Vineyards, encompasses over 115 acres on the east side of the Napa Valley in the Rutherford AVA. Our soils are well-drained, volcanic deposits, with a total of just 25 acres planted to grapes in 14 discreet vineyard blocks, allowing an incredible degree of precision farming.
The first wines produced were an '85 Zinfandel and an '86 Cabernet. All the Terraces' wines were made at Caymus until 1991, when construction on the winery was complete. Our overall goal is to craft wines of balance and elegance that deliver great value. We strive for rich flavors but not over-ripeness. For us, each wine must have a backbone of lively acid and elegant tannins. We are fortunate to have a winery on site so our wines never leave the ranch until they are in the bottle, allowing us to carefully supervise each stage of their development.
We currently make small lots of Chenin Blanc, Chardonnay, Riesling, Falanghina, Tempranillo, Zinfandel, Cabernet Sauvignon, Cabernet Franc, Petite Sirah, and an estate blend, Rhyolite. We also sell 70% of our Cabernet Sauvignon grapes to Nickel & Nickel under their Quarry Vineyard designation.
We are inspired by life, people, music, travel, what we see, taste and hear. We take that inspiration and interpret it in what we create. We strive to create epic wines that capture a sense of place and time, and that bring joy. Cheers!
Farming Practice:
Sustainable