Any one else a little jarred that Thanksgiving is less than two weeks away? Wasn't it just summer? And now it's Christmas? Help!
---
You can start planning out your Thanksgiving feast and guest list whenever you please, but I think we can agree that things don't start heating up until mid-November.
Sure, you might have locked in some visitors or some travel plans, as you would, I don't know, in any other year that wasn't this last, but now the pressure is on: who is making the turkey, what are the sides, and what delicious things will we drink?
Luckily, we have a whole article today on the latter.
We hope the below is helpful as you dive into all the planning that lies ahead this month!
TO START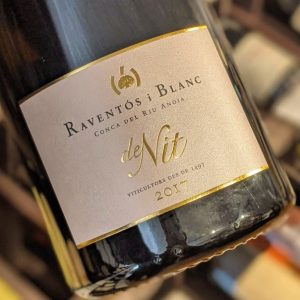 Whether you're captaining the kitchen, manning the oven, setting the table (every job is important, here!), or showing up to a friend or family member's with preparations already in-process — bubbles are always a good way to start.
Take it from Gabe Clary, VP of Champagne, Germany, and Austria, who shared this important tip last year:
I also try to keep a good magnum of Champagne open during the meal too, as it helps revive the palate and the spirit if you've indulged in too much oyster stuffing or went heavy on the gravy on your first helping at dinner. You can always read the 'where'd that big bottle of bubbles get to' look on diner's faces and the relief a glass of sparkling brings. It makes anything heavy, even beyond food, feel lighter.
---
OTHER PRO TIP, AS WE MOVE ONTO DINNER:
Turkey, stuffing, and mashed potatoes call for lifted medium reds and richer whites. Red wines that don't wear you out and white wines that refresh.
---
WHITE WINES WITH DINNER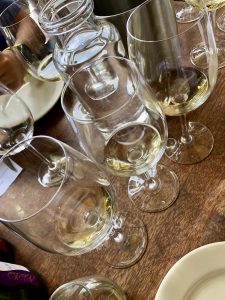 Chardonnay is always an excellent option, but a great single vineyard Grüner loves roasted brussels sprouts, and we're not NOT drinking Chenin if it makes its way to the table…
RED WINES WITH DINNER
Pinot Noir, Syrah, lighter reds are on the table for the turkey, followed by excellent Rieslings. If you feel like you want to go big here, check out the Zinfandel from Green & Red!
RIESLING TO KEEP US SANE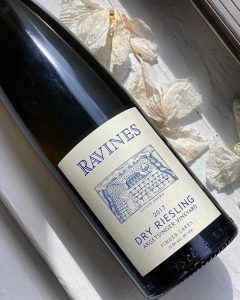 Something light and bright to bring us back.
POST-DINNER, BUT PRE-PIE
Ideas for that Thanksgiving intermezzo occurring before desert. If you need to get out for some air or a walk we won't tell anyone what you've got in the thermos.
SPIRITS & PIE
Pies call for coffee or something stronger. 
FOR THE CLEANUP CREW
A stashed bottle that makes doing the dishes less of a chore and might win you a helper or two.
---
Good luck! May your Thanksgiving planning group text provide a momentary-but-necessary respite to all the bustle that is November, may it be productive (remember the three questions above: turkey, sides, wine), and above all, delicious.
---
---