Chu-Hai — don't respond with gesundheit! 
---
By now you must have read our Intro to Shochu: Japan's Terroir-Driven Spirit. Today, we're taking a deep dive into one of Japan's (and now our) favorite drinks: the Chu-Hai — a shochu highball.
Shochu has long been consumed with mixers, even before WWII. It's been said that the use of soda water as a cocktail component started in the 1950s, in downtown Tokyo's Sanya district. Sanya, a neighborhood known for its cheap housing and inns, attracted day laborers and brothels. It's here that old, brown, 1.8 liter (likely refilled and repurposed) bottles of shochu became the drink of choice for many, earning this spirit's reputation as a blue-collar beverage.
Post-WWII Japan witnessed high economic growth, and in the 1970s the concept of the izakaya, Japan's version of our gastropub, grew in popularity. Izakaya chain restaurants started to appear, prominently featuring shochu highballs on drink menus– the CHU-HAI is born.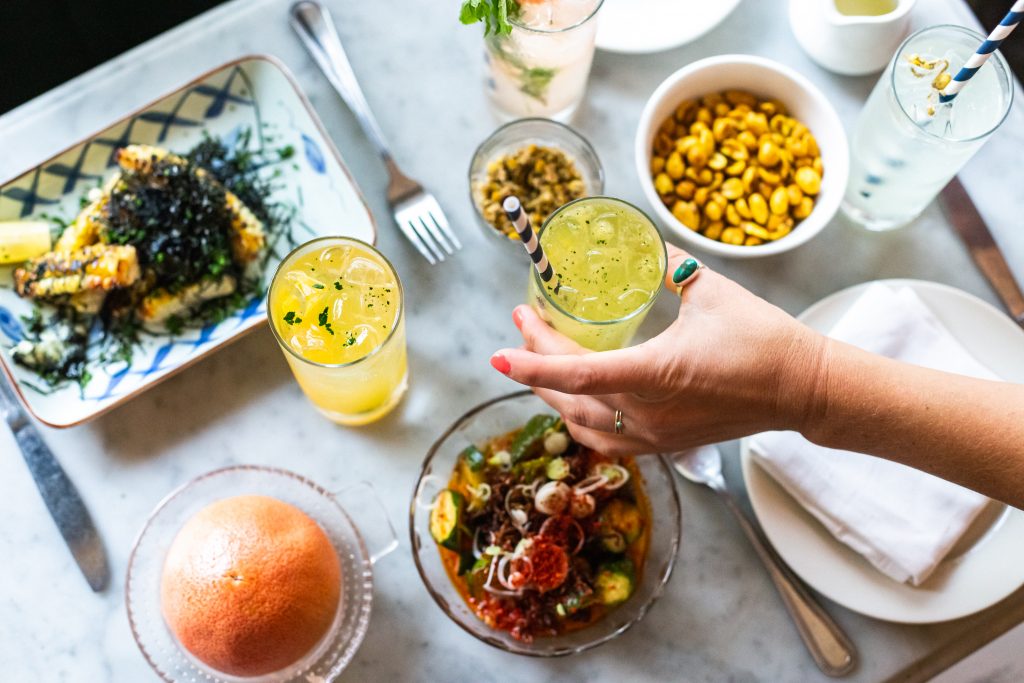 The shift in attitude around shochu, from blue-collar beverage to bourgeoisie and beyond, came as a result of the marketing campaign and packaging change spearheaded by Takara's "Jun". The new packaging concept featured a square, clear glass bottle (you can still buy the original design!) and Suntory would follow suit by launching "Mild Vodka Juhyo", which was actually not a vodka at all, but rather a continually distilled shochu; it was believed that using vodka in its title made it sound exotic. This beverage attracted young, hip drinkers to shochu.
Takara then upped the ante for Jun and hired David Bowie as part of their marketing campaign– creating a sensation.
In 1980, Hakusuisha launched "Hi-Sour", a carbonated lemon juice mixer which, targeted initially at housewives, provided an easy, at-home mixer that allowed the Chu-Hai to further gain popularity. The introduction of Hi-Sour and Jun made shochu highballs explode beyond the cool kids' circle and into the mainstream, finally becoming a staple of Japanese drinking culture.
Now, for a spelling lesson: the hi in Hi-Sour (a mixer in a shochu highball is sometimes referred to as a sour; one can have a lemon sour or a grapefruit sour) is not the hi in highball, it is the hai in wagahai: a boisterous way of referring to oneself! We teamed up with Rachel Jackson, Beverage Director at Marlow & Sons, for some of her takes on this simple and delicious cocktail.