What you'll find in each collection is a group of delicious, friendly wines with moderate ripeness and alcohol levels, excellent structure, and flavor; there are great wines to be had in this vintage. 2022 is a vintage with a cool character rather than a warm-hearted one.
---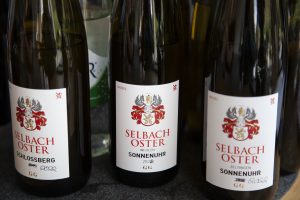 A few of our favorite moments from our most recent trip to Germany & Austria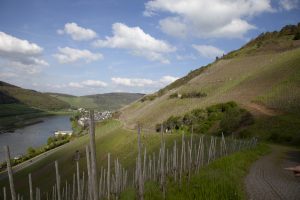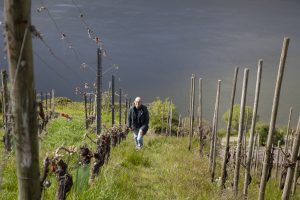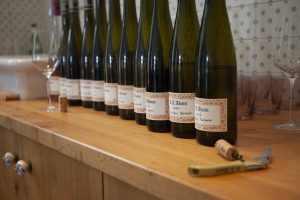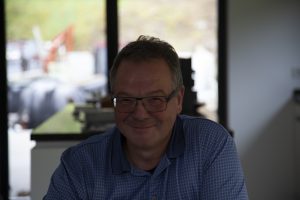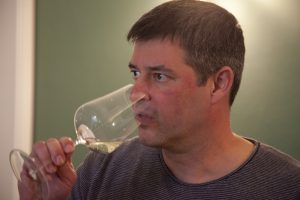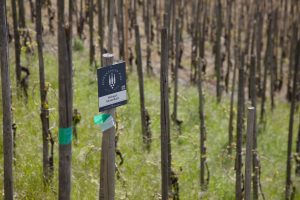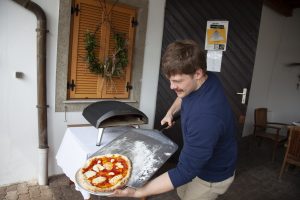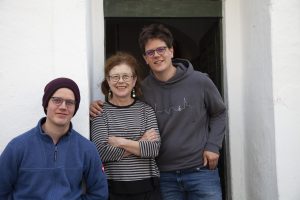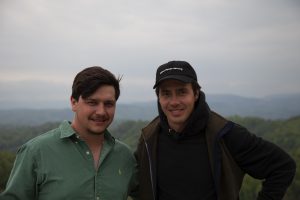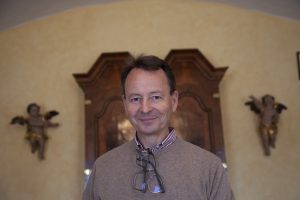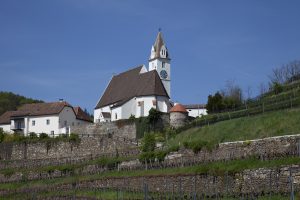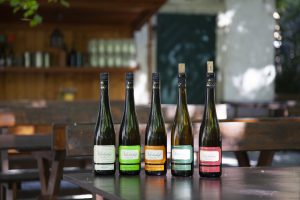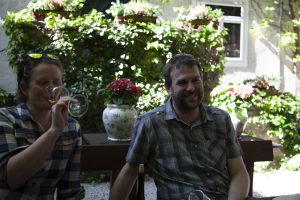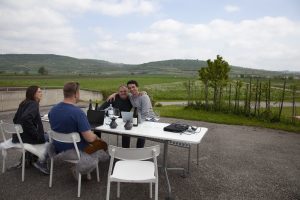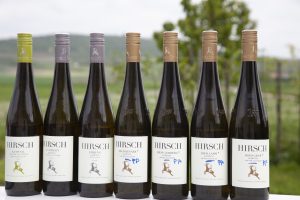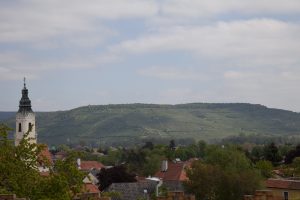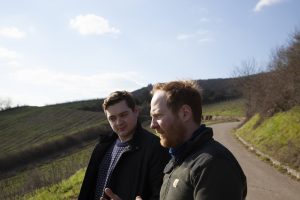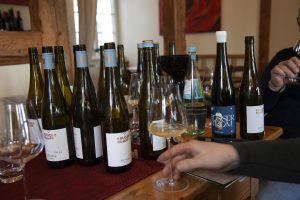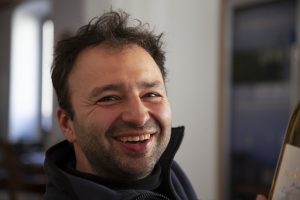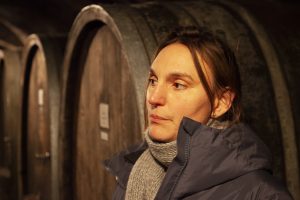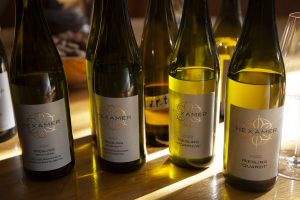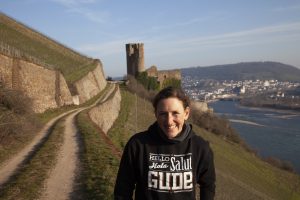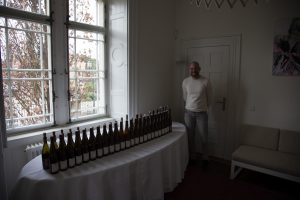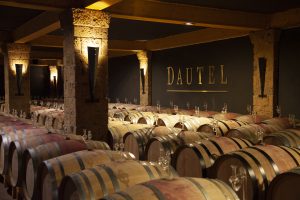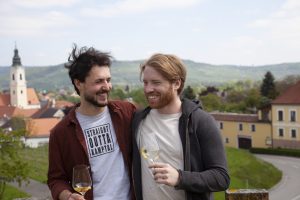 As Germany and Austria share a common language, they're often lumped together in terms of vintage characteristics. Often, this couldn't be further from the truth; 2021 is a great example of a vintage being on almost opposing ends of the spectrum in these two countries. 2021 in Austria is one of the single best vintages in the last twenty years, ripe yet perfectly balanced. In Germany, it is a throwback to a different era; a cool, wetter vintage right out of the 1980s. Check out our full 2021 vintage reports for both Germany and Austria for more in-depth analysis.
In 2022, general climactic conditions during the growing season and harvest had more similarities than differences. In both countries, 2022 is an excellent, though challenging vintage. It required a lot of work, patience, and sometimes quick and creative thinking to produce an excellent collection of wines. "In the end, we are very happy with the wines in the cellar" remarked Bernhard Ott, a comment echoed by every grower in both countries. It was not an easy vintage, but one which rewarded good decision making in both vineyards and cellar.  A theme in conversations with growers in Germany and Austria was the heterogeneous nature of the vintage. Growing conditions and rainfall varied not only region to region but from village to village, though it was generally very dry through summer.  
2022 IN REVIEW
DEFINING & DEFYING 'NORMAL'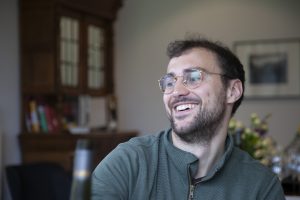 In both Germany and Austria, Spring was "normal", though some areas in the Mosel, reported lower than average rainfall, while the Nahe and Pfalz saw snowfall in April and more water to start the year. These differences in Spring could also be found in the Danube area (higher than average rainfall) and Burgenland (lower than average rainfall).  The weather around flowering was uneven in some areas, leading to irregular fruit-set. The summer was very warm and extraordinarily dry, but without the heat spikes of vintages like 2018 and 2019. "We really hadn't seen it so dry, even in 2020" remarked Cornelius Dönnhoff.  "Everyone expected a vintage like 2018; we thought we would pick in the middle of September. We were a bit shocked to see these must weights, which were really low," said Christopher Loewen. Lower must weights came from a lack of water and a "shutting down" of the ripening process. This slowed the sugar development and is the main reason the wines show a lighter, cooler character and structure.
Growers had prepared for another early, ripe vintage, but nature had other plans. In Austria, Andreas Wickhoff MW of Bründlmayer noted "in third week of August we had more irregular weather, every second or third day always a little rain in localized areas". In Germany, Christoph Schaefer shared a similar experience at the end of summer: "One or two days of warm weather and then it cooled down again; every six or seven days we received eight to ten liters of rain". Harvest in both countries started in September but was interrupted by a period of rain elongating the harvest. This wet weather relieved the dry stress but created a different set of problems. Berries swelled with water and needed time to come back into equilibrium before harvest.
RELYING ON EXPERIENCE
2022 was Bernhard Ott's 30th vintage and he drew on his long experience to handle the conditions: "In hotter vintages it is important to lower the yields early in order to preserve acidity. In this year we had 75 people for harvest, and we did lots of selection. In one day, we picked fifteen to twenty tons, which is not so much. We pressed most of the wines in basket presses as we want to produce pure, dry GVs. The wines needed more time in vinification," something we heard in both Germany and Austria.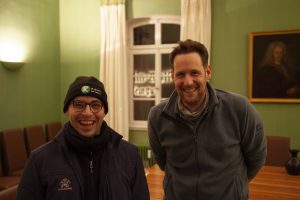 Nicola Libelli, cellar master at Dr. Bürklin-Wolf noted, "In 2022 we got enough water to start the season; we had snow on the 7th of April, ten centimeters of snow! This moment was perfect as the snow melts, it really goes gently into the soil. It was a good starting point. In June, we got a little bit of rain. July no water with high temperatures. With our experience from 2001, we made a yield correction to remove fruit and lower yields. In July and August, we made all of these kinds of moves, which meant that the ripeness was higher. Some colleagues had the situation of too much yield."
Growers selected some wines before the rain and then gambled, waiting for higher levels of ripeness in the best vineyards. Those who waited were rewarded with clear, sunny, and cool weather, allowing for higher ripeness and more complexity. "October was beautiful, Riesling was ripe before GV, which was the first time in my time and maybe in my father's time," said Ludwig Hiedler. Harvest in some areas stretched to eight or nine weeks.
Christopher Loewen said,
Here, on this part of the Mosel, we had one intense rainfall in the harvest. Some growers decided to pick before rain, some after. The ochsle levels (must weights) were just not going up. We picked the Prädikat wines before rain, then the rain went through, and we prepared the vineyards for harvest for after the rain; we removed all botrytis and then waited. We actually picked the dry wines quite late and are very happy with this decision as we have full aromatic ripeness.
 THE RESULTS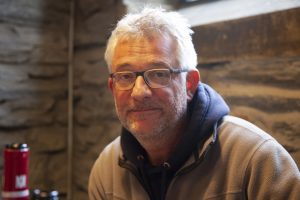 The resulting wines are not "blockbusters", however: "It feels more like a cooler vintage even if it is not really a cool vintage" remarked Christoph Schaefer who made a bit less wine than a normal vintage, not going above Spätlese quality. Down the road, Johannes and Sebastian Selbach made a collection of eight different Auslesen as Zeltingen was blessed with the highest ripeness levels in the middle Mosel. Still, it feels like a classic vintage rather than an overt, ripe vintage like 2018 or 2019.
Thomas Haag of Schloss Lieser remarked: "It's not a thin vintage, a fine line between 'fine' and 'thin' but this is the cool character, the PH is low this year. We started harvesting on the 21st of September. Must weights here are not the highest, but perfect in terms of the general structure. With dry, sunny conditions, you get thicker skins and more phenols, so this was something to be aware of.  2018 was hot all the way through the harvest, while in 2022 you had a cooler harvest with more water. It was not really the temperature here; it was the lack of rain. 2022 is the lightest and most elegant of the three last vintages."
Overall, this is a vintage with a friendly, open disposition; the wines showed remarkably well in Spring and continue to impress us with their mixture of ripe, but cool, fruit flavors, and a clear imprint of place. Looking back at tasting notes, the theme of flavors and textures were those of cooler years; "like fruit from the ice box rather than fruit sitting in a sunny place, ripening". They are balanced and harmonious, matching juiciness with crisp clarity. 2022 is not a vintage of amplitude or richness – it's a welcoming vintage, pleasant in the best way. The 2022s will be a pleasure to drink and put in the cellar.
---
For your first opportunity to taste these latest releases, we hope to see you at our Titans of Teutonic Wine National Tour with stops in New York, Miami, Boston, Chicago, Atlanta, D.C., St. Louis, Houston, Denver, Seattle, & Portland.
RSVP through our Trade Resources page or with your local Skurnik Rep