Above: Harvest in Wehlen at Schloss Lieser.
GERMANY 2021: A STRUCTURED, MODERN CLASSIC
In talking with growers, the common refrain was that 2021 was one of the most challenging (and expensive!) growing seasons in recent memory.
In the Nahe, Cornelius Dönnhoff found that the extra work yielded a beautiful vintage:
After the last four warm years, this vintage is after a long time again a "classic German year" – accompanied by many challenges and hard work, but with a satisfying end.
The 2021 vintage promises very clear, filigree wines with an extraordinary inner density and a wonderfully finesse-rich acidity.
A TIMELINE OF THE VINTAGE
THE START: AN EXCEPTIONALLY COLD WINTER
2021 had a very crazy start with an abnormally warm period in February followed by a very cold March, April, and May. "April was one of the coldest months in forty years," said Andreas Adam in our interview with him.
The winter saw quite a lot of precipitation (both snow and rain) which was important after the hot and dry conditions of the previous three years. This was the coldest winter period of the last four years, which means that vegetation started two-to-three weeks later than the five-year average.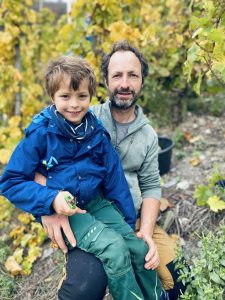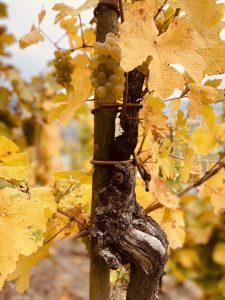 WARM, HUMID SUMMER MONTHS
June brought warmer temperatures and a rapid acceleration in growth, with flowering in the last days of June. July proved to be a warm month with a high level of precipitation, which led to issues with Peronospora, like 2016.
The months that followed were warm and humid summer months, entailing lots of work in the vineyards; canopy management and aeration of the vines was a priority. For many growers, this turned out to be one of the most expensive vegetation periods in recent memory. The much-needed rain persisted through the summer months, culminating with a very strong, prolonged rainstorm in late July.
MASSIVE RAINFALL, THEN A DRY & STABLE FALL
As we saw in news broadcasts and across social media, the rainfall was massive; the Ahr saw catastrophic flooding, devastating the region, which is still recovering. After an extremely wet and dangerous summer, the weather stabilized in late August and September.
A dry, warm, and even-tempered late summer allowed grapes to ripen slowly and consistently through to the end of October.
For most producers, it was a late and extraordinarily long harvest, stretching into November for some growers. Patience paid off as Dönnhoff, Carl Loewen, and A.J. Adam were able to harvest Eiswein in the final weeks of 2021.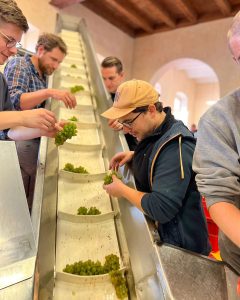 COMPARISONS TO PAST VINTAGES
In the Mosel, Johannes Selbach said that the cold start and then very rainy summer season gave him flashbacks to the difficult vintages of the 1980s. Thanks to the late summer warmth followed by a glorious fall, there was much to be thankful for.
Comparing the vintages of the 1980s to 2021, Johannes remarked,
The 2021 results, however, are clearly better than in the 1980s and this seems to shine through in the young wines. The sleek, mineral and acidity-driven '21s, however, are distinctly different from the plush, full-bodied, warm vintages of the new millennium
HEAR STRAIGHT FROM THE GROWERS
A.J. ADAM
Video Length: 15:36
---
DR. BÜRKLIN-WOLF
Video Length: 10:24
---
LOEWEN
Video Length: 18:24
---
KRUGER-RUMPF
Video Length: 18:50
---
SCHLOSS LIESER
Video Length: 7:27
---
SELBACH-OSTER
Video Length: 9:02
---
VON WINNING
Video Length: 5:54
---
---