Dr. Bürklin-Wolf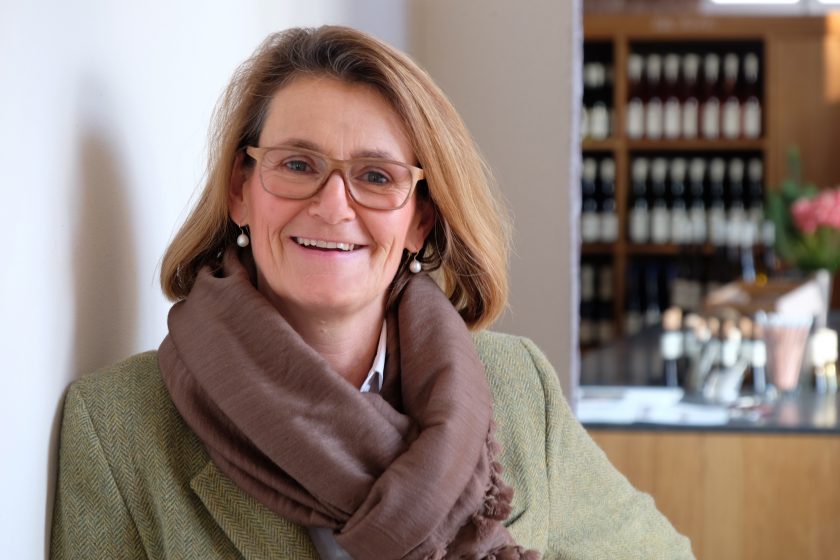 Located in Wachenheim, this estate was one of the "Three Bs of the Pfalz"; historically Basserman-Jordan, von Buhl, and Bürklin-Wolf were the most important estates in the Pfalz. Today, Dr. Bürklin-Wolf is one of the finest estates in all of Germany, a certified organic, biodynamic, and family-owned winery with a 400-year history. Today, Dr. Bürklin-Wolf is owned by Bettina Bürklin-von Guradze, who took over the estate from her father in 1990. Between 1990 and 2005, she took steps to improve every aspect of the estate. In 2005, under Ms. Bürklin-von Guradze's guidance, the estate became the first producer in Germany to be certified by Biodyvin, the biodynamic certifier for Leflaive, Domaine de la Romanée-Conti, and 175 other top growers in France, Italy, Spain, Portugal, and Switzerland. The winery has both a deep history and a reputation for innovation. Today, Bürklin-Wolf produces only handpicked, estate-grown wines on 86 hectares, with 15 different top vineyard sites. The idea is to focus on the raw material, health, and balance in the vineyards using biodynamic methods to produce wines of outstanding quality.
In the cellar, for Riesling, there are only large stück, from different coopers – Stockinger from Austria, Mattern, from Pfalz, and Assmann from Franconia. The casks are produced with very thick staves and range in size from 600-3000 liters. After natural fermentation, the wines stay on the lees for a period of time, depending on the vineyard site and development. The Premier and Grand Cru wines from each of the fifteen different sites are fermented naturally in large old oak casks while both the dry (Estate Riesling Trocken) and Off-Dry (Hommage à Luise Riesling) are fermented in a mix of stainless steel and old oak casks. The cellar is historic, with original sections from the 17th century; it's also very humid, making oxygen exchange and evaporation in the wines quite slow. The single-site wines generally spend six months to a year in cask, though there is no set timeframe. Generally, the Grand Cru wines are released in the spring of the second year after harvest.
It is the goal, to show the character of place for each site clearly, with uncompromising attention paid in the vineyards and cellar, that sets this winery apart. These are masterful, terroir-driven wines of the highest echelon. This high praise is not only reserved for the Grand Cru wines. Critic David Schildknecht has remarked that the Estate Riesling Trocken from this domain "is often the very best wine of its type in Germany, each vintage". We are thrilled to be working with this historic and innovative estate as Dr. Bürklin-Wolf's National Importer to the United States.
Farming Practice:
Certified Biodynamic