Dönnhoff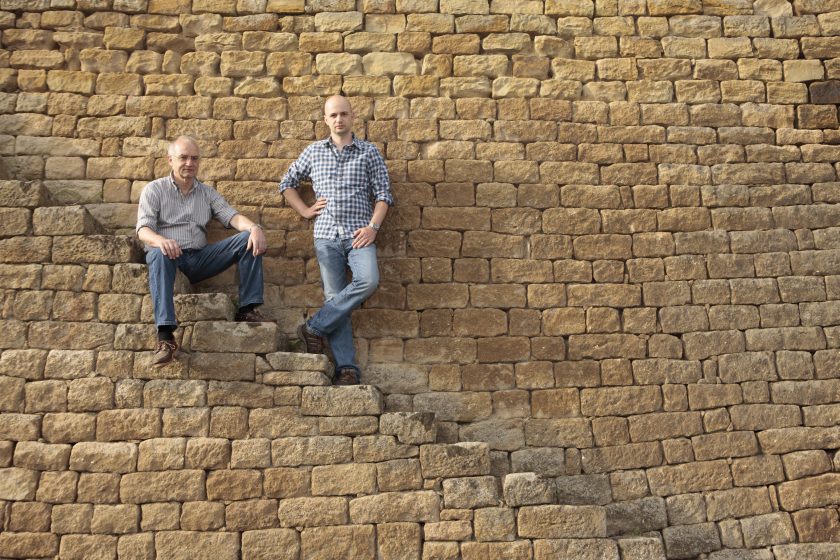 History:
The Dönnhoff family first came to the Nahe region 250 years ago, establishing a traditional farm in the village of Oberhäusen an der Nahe, which included livestock and vegetable gardens in addition to some grape growing. Oberhäusen and this part of the Nahe river valley is very pastoral; it feels far away from the relative hustle and bustle of the Rheingau and wine tourism. The countryside is serene and beautiful, marked by steep hillside vineyards in the succession of villages following the river from Norheim to Niederhausen, through Oberhäusen, ending in Schlössbockelheim.
The estate was started by Helmut Dönnhoff's grandfather, Hermann, in the 1920s.  Helmut took over from his father, Hermann Jr. in 1966; at that time there were only four hectares under vine and still quite a bit of farmland, which was rented out. In 1971, the farmland was sold and Helmut turned his full attention to producing quality wine.
Helmut is a very instinctive winemaker with a natural touch that he's clearly passed on to his son Cornelius, who joined him at the winery 2007. The Dönnhoffs believe in craft and workmanship with the understanding that "winemaking alone cannot bring quality; it can only retain the available quality." In the 40+ years that have passed since Helmut began his work some things have changed and shifted, but the commitment to excellence and transparency above all has remained constant from one generation to the next.
The Estate has grown to 25 hectares but both father and son feel that this is as large as they want to be; more growth would mean less time in the vineyards and cellar, where they feel most at home and in their element.  Cornelius is as thoughtful as his father and the two share the same view on winemaking, viticulture, and taste in wine; balance and "Das ganze ding muss klingen – The whole thing must be sound" are at the center of their philosophy.
In the Cellar:
To preserve laser-like focus and clarity in the wines, the grapes are pressed as soon as possible – within 3 hours of picking. Wines are fermented in traditional German casks (1200 L stuck and 2400 L doppelstuck) as well as stainless steel with spontaneous fermentations.
Donnhoff's cellar is unique in its capacity to hold all of its production entirely in stainless steel or in cask, allowing for the ideal élevage for any wine at any point during a vintage.
Although the Nahe is a dry region, Dönnhoff does not water their vineyards as to encourage deep rooted vines. The soil is covered with organic material like straw and compost to preserve water and to avoid evaporation and erosion in heavy rains.
The vines are all grown on wireframes, low to the ground to benefit from the warmth of the stoney topsoil, and at a density of approx. 6000 vines per hectare. The Riesling vines are old clones sourced from the sites in Niederhausen and Schloßböckelheim.
Grapes are always picked by hand at Dönnhoff over two to three passes through each vineyard.
A BREAKDOWN OF DÖNNHOFF'S TOP SITES
Niederhäuser Hermannshöhle
Grand Cru site, slate, sandstone, limestone
Niederhäuser Klamm
Grand Cru site, porphyry, loam, loss
Oberhäuser Brücke
Grand Cru site, slate, porphyry, sandstone, loam
Oberhäuser Leistenberg
Grand Cru site, Slate
Schlossböckelheimer Felsenberg
Grand Cru site, porphyry
Norheimer Kirschheck
Grand Cru site, Slate, sandstone
Norheimer Dellchen
Grand Cru site, slate, porphyry
Kreuznacher Krötenpfuhl
Grand Cru site, löss, quartzite
Kreuznacher Kahlenberg
Grand Cru site, gravelly loam
Roxheimer Höllenpfad
Grand Cru site, red sandstone
Farming Practice:
Sustainable