Farnum Hill Ciders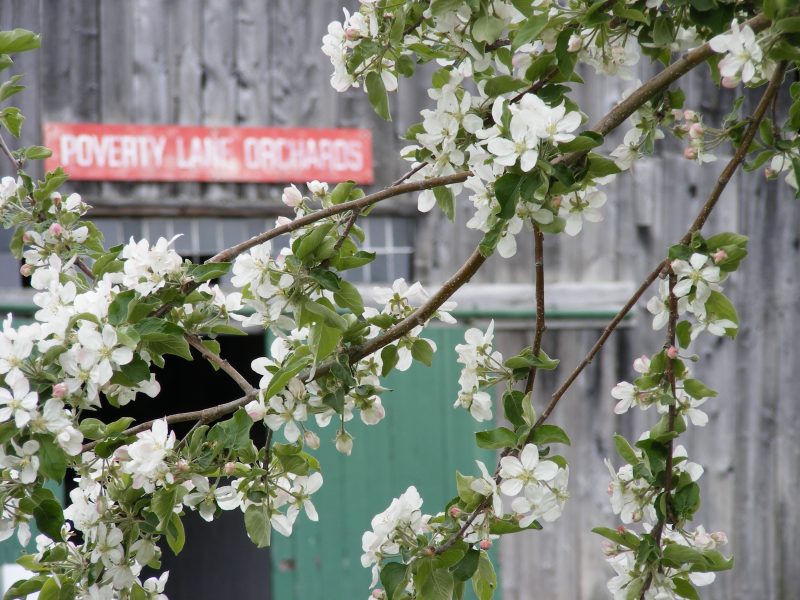 Proprietor Steve Wood returned to the Lebanon, New Hampshire family holding, Poverty Lane Orchards, in the early 1980s to discover that the choice McIntoshes and Cortlands grown there since the 1960s could no longer compete with such aggressively-priced market novelties as waxed Red Delicious from the West Coast and South America. A fortuitous vacation to England with his wife Louisa revealed what would prove to be their future path: a universe of ugly, nasty-tasting cultivars such as Yarlington Mill, Chisel Jersey, and Kingston Black that were unknown to Americans but fermentable into the complex and nuanced beverages all but forgotten in the post-Prohibition rebranding of "cider" into the delicious but sweet and simple beverage known to most of us from our own childhoods.
Back in New England, the bulldozing began. Years of hard labor and experimentation later, Poverty Lane Orchards is now the largest grower of inedible cider apples in the United States, its rocky, hilly terrain supplying tannic, aromatically complex fruit not only for the Farnum Hill range but also for other cider producers throughout the region.
The top-flight raw materials are given as pure and unencumbered a center stage as possible in the ciders themselves. All the bottlings are fermented to full dryness in a range of vessels (from 2000-gallon tanks to neutral barrels) with an inoculation of as neutral a yeast a possible, one with the tolerance for cold temperatures required by a slow, cool, New Hampshire autumn fermentation. After a long maturation and rigorous blending process (the same team has now been tasting together for years), the ciders are bottled with a minimum of dosage. The still ciders retain a trace of dissolved CO2 from fermentation, while the sparkling bottlings are gently carbonated.
The Farnum Hill style emphasizes fruit without sweetness, bright acidity, refreshing tannic bitterness, and, above all, complex flavor. These truly gastronomic ciders sit as easily on fine-dining menus as they do aside rustic fare on the home table, and we couldn't be more excited to be working with them.