It is estimated that in the United States 70 percent of all family-run businesses never make it to the second generation, and a staggering 98 percent never get to the third.
The wine world is an exception – particularly in the Old World, where properties and businesses being passed down is often the rule. Napoleonic laws in Europe encourage this practice of course, but that said, wine importers and distributors are often family-run companies, with many spanning multiple generations. For centuries, wine production has been a family-oriented enterprise with winemaking and vineyard skills typically being passed from generation to generation.
Winemaking is a labor of love, deeply rooted in tradition, meant to foster relationships and create memories with those around us. Perhaps this is why, more so than any other business, the wine industry has maintained a very solid family base over the years. As the American wine industry matures, many wineries appear to be following in the footsteps of their Old World counterparts. An estimated 95 percent of the roughly 10,000 wineries in the United States are said to be family operated.
In a time when consolidation is prevalent and new technology is disrupting the wine market as we know it, it is important to remember what makes these family-run wineries so special. To explore this topic in depth, we tasked our own second-generation portfolio manager, Erica Skurnik, to interview the new generation of proprietors from some of our most successful American wineries – Catherine Kistler, Claire and Alan Ramey, Christina and Whitney Turley, and Jasmine Hirsch – to find out about their experiences and what eventually led them to following in their parents' footsteps.
Tell us a little bit about what was it like growing up as the daughter of Steve Kistler, proprietor of Kistler Vineyards and now Occidental Vineyards.

CK: The most striking thing for me was just getting a sense of how much work goes into it – the winery was always something that we talked about at home. It wasn't ever something that was just work for my dad. Even my mom had an entirely different career (she was a doctor), but it really affected the whole family year-round. There wasn't ever not work to do, and never not something that could be improved upon. So, the amount of absorbing work was really apparent for me at an early age.
I also remember always having an appreciation for some of the other things that go along with wine – my mom always cooked, it was our family culture, it was what we always talked about – it was totally all-encompassing.
---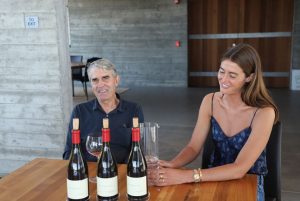 When did you realize that your father was kind of a big deal?

CK: I don't really remember when I realized that my dad was actually good at what he does! But I do recall that the more people I met, or the more that my own context grew, I realized that other amazing producers like Peter Michael or Hirsch were being talked about in same breath and in the same way that Kistler was. And that's how I knew that he was on the right track.
---
Did you know that you always would end up in the wine business, or did you explore other options first?

CK:  I always knew that I wanted to work in wine, from day one. I've always been really close with my dad – he's the oldest of six, I'm the oldest of two. I remember so many memories as a kid like driving around the forklift, so many nostalgic smells, and tastes, and time spent together with my dad, and I've just always been totally hooked. I went to Harvard and was a double major in Classics and History, but I knew after school I would come back to the business."
---
What is your role at Occidental now, and where do you see yourself going in the next handful of years?

CK: Right now because our office is only three people, I help with all of the boring stuff! Shipping, distributor relations (not that I don't love working with the Skurnik team), and things like that. I also started our whole hospitality thing here. Ultimately, I plan to be the winemaker once my dad retires (if he ever retires), so most of the time if there's things to be doing down at the cellar or on the vineyard, I'm doing that or paying attention, or learning what I need to be learning. In short, I'm doing a little bit of everything – but eventually, I'd love to start focusing more and more on cellar activities and what's going on out in the vineyard.
---
From your perspective, what is it that makes Occidental so special?

CK: I think the really cool thing about Occidental is that we're so focused – only Pinot Noir. The winery was built just for the one variety. It's so streamlined that everything that my dad and our team is doing is important, so it facilitates learning in a really nice way because we're not spread thin between 10 different varieties.
Also, the vineyards are right on site at the winery. Growing up, we had Chardonnay vineyards all over Sonoma, and 14 different bottlings, so for my dad to be able to come back and focus on something so site-specific (all of our vineyards are mainly focused on one ridge) – that says something right there. This is where he's choosing to focus all of his time and energy, and really distill everything that he's learned so far. The wines are beautiful and so precise, and they only keep improving. We have the heart behind it as it's a family business, so we will continue to focus and hone in on what we have to offer here.
Can you give us some background on what it was like growing up as a Ramey?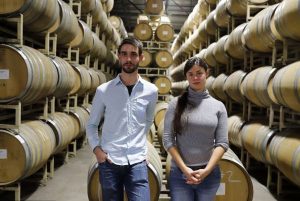 CR: For me, it was sort of a fish in water. We never knew much different. We knew that our friends weren't drinking wine at dinner from a young age, but we always had – around age 6 we started tasting wine (mixed with water of course) at dinner! We would always hear mom and dad discussing business over dinner. Dinner was very heavily wine-focused, so I'd say that I developed a subconscious link between food and wine, because it was always simultaneous.
AR: It's funny because when you go away to college, people ask about your upbringing and your family, and all of a sudden you're the little wine expert of your friends. I think for both of us, we got the wine bug after we were away for a little while. There are two distinct phases – first, when you're growing up and things are totally normal, and then when you realize that this is actually what you're really excited about. So, you're still sitting around at family dinner, but now the bottle of wine that opens suddenly has a lot more meaning than it used to.
---
Did your father encourage you to learn about wine from a young age? Were you always interested in joining the business?

AR: We had lots of dinner conversations where wine was talked about, but it was never pushed on us. It was always there in case we were interested. In my case, my dad said, 'you can go off and be a lawyer – but half of lawyers want to own a winery after 20 years anyway!' Fortunately, I got the wine bug before law school.
CR: I would add that growing up and watching dad taste in professional settings impressed upon us, at least subconsciously, that wine was something that people did professionally. It was a serious topic and you could study it any time that you were drinking it, so we grew up with that in the background.
As for me, I was not always interested in joining the business. I went to college and thought maybe I'd get a degree in interior design, but then I started working for the company, and never left! We both did harvest in 2013. Alan hadn't graduated yet, and I had just graduated and had failed to get a job at a kombucha bar here in town. We had an intern who couldn't quite keep up with all of the physical labor, so I ended up taking their place.
---
What are your roles at Ramey now, and do you see them evolving in the future?

AR: I recently went to a conference and the job title on my nametag was 'multiple hats', to give you an idea. I certainly am mostly interested in learning more about winemaking and getting hands-on experience, but I travel a little more than Claire does to help out with the sales side, hosting tastings for customers, going to trade tastings, etc.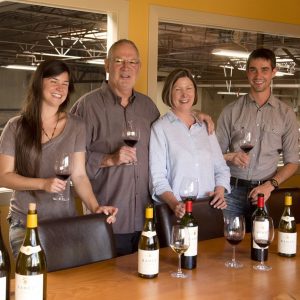 CR: I am certainly more involved on the vineyard side – but we both have hybrid positions. I think that's what ownership, or future ownership, is about – making sure nothing falls through the cracks. We're both involved in the winemaking to a certain degree. We all have strengths and weaknesses in our palates. We vote. It's a benevolent dictatorship – of course, dad can pull rank when he chooses to!
---
What do you think it is that makes Ramey Wine Cellars so special?

CR: An important part of why I came to love the business that mom and dad had built is the cultural component – how wine is a very important part of peoples' lives, it helps foster creativity and friendship. And in an increasingly mechanized and tech-driven world, it's important to focus on relationships in meaningful ways.
AR: The other aspect of that question is the overall mission of what we're trying to accomplish. Growing up, our dad was in a Chardonnay program and traveled back and forth between Burgundy and California working with a number of great producers such as DRC, Leflaive, etc. I remember playing with the kids of multi-generational French families and witnessing that familial legacy that existed there. In essence, a lot of Americans can think about winemaking as a business and a way to make money – but I think being exposed to that European cultural element really instilled in me a sense that there is a longer mission involved here. We have inherited a little bit of a banner to carry with our dad's work that was totally innovative, particularly with Chardonnay. We plan to continue producing that classic California Chardonnay that balances richness with acidity. In our minds, we have an obligation to keep pushing that mission forward.
CHRISTINA AND WHITNEY TURLEY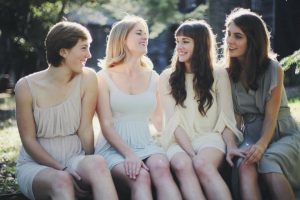 Give us some background on growing up as a Turley.

CT: Well, it was my father's career as an emergency room physician rather than at the winery that loomed much larger in my upbringing. He was still a doctor at the very beginning of starting Turley, and I was a teenager then. That being said, wine was still a big part of our daily lives. My parents always drank wine – especially at my father's house given that my step-mother Suzanne [Chambers] has been in the business a lot longer than my father has! My father's approach to wine was a lot more visceral – really about the enjoyment of it – and Suzanne was definitely more intellectual in her approach, so it was kind of nice having the balance of the two.
WT: A little differently from Christina, my younger sister Savannah and I grew up at the 'frog farm' (which is what we called it before it was Frog's Leap, and then Turley). It was a child's paradise – getting to run around the vineyards, climb the trees, etc. We had built-in babysitters all around (and my parents fully took advantage of that), so that's why everyone at Turley really feels like family to me. There was always wine on the table, and especially growing up in the Napa Valley, a lot of my classmates and friends were also in the industry, so a lot of folks that I spent time with also grew up in a similar environment that I did.
---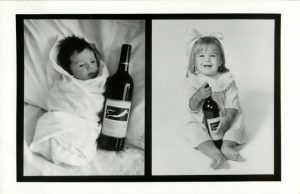 Did you always know that you wanted to work for the family business one day?

CT: I didn't necessarily know that this is what I wanted to do. I grew up working in the winery during the summers in high school and things, but I felt like I needed to step away, and my dad was always really supportive of us finding our own paths. So, I studied Art History in college in New York, worked in a gallery for a couple years, but I had worked in restaurants while I was in college and really loved it. I kept finding myself drawn back to food and wine, so I left my fancy gallery job to become a somm, and then it kind of became inevitable to work for the family business.
WT: I feel really lucky that both of our parents have really encouraged all four of us to pursue whatever our interests or passions are, and if that happens to be wine, awesome. And if it's not, they would have supported us (within reason!) no matter what we chose.
---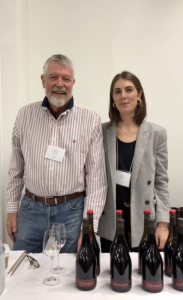 What do you think makes Turley so unique and what is it that you hope to preserve for generations to come?

WT: One of the reasons that I felt so good taking on a role that I wouldn't otherwise see myself in at any other company is that I really, truly believe in the product that we make, but also because I'm so proud of the way that we farm and the way that we take care of our employees. That, to me, is so important and something that I don't ever see changing. It's so fun for me to talk about each of our wines because each of them tells a story about a vineyard, which then tells a story about the farmers. Also, learning from Tegan [Passalacqua] is such a huge gift and such a privilege – he is truly an encyclopedia and he is just fascinating!
CT: I think what makes Turley so unique is the focus on two varieties (Zinfandel and Petite Sirah) that otherwise do not have strong, noble reputations in the world of wine. Even at this point, it's still an uphill battle. I still run into people who are surprised when the wine I pour for them is red! So, there are challenges to overcome. But even with all of that, there is no other place that produces these particular wines from these particular grapes. Furthermore, the focus on old vine vineyards is very unique to California, and to Turley. 34 of our vineyards are over 50 years old, and 14 of them are over 100 years old.
I really believe that what we're doing at Turley is creating what it means to make a uniquely Californian wine from old vine Zinfandel vineyards. And we're preserving that by giving a space for these old vine vineyards to shine, rather than making wine purely to make money – in which case you would definitely get rid of these old vine vineyards. It really means a lot to our whole family to be able to make high-end wines at an accessible price. Wine is ultimately about enjoyment, and it's really meaningful to me that I have friends who are my age who can afford to buy this wine. I really hope that we can always keep it that way.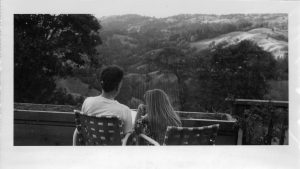 Tell us what it was like growing up in the wine business as the daughter of David Hirsch.
JH: Well, when I was growing up, we were not in the wine business. We were in the vineyard business. The vineyard was secondary to this place we called "the ranch". It's funny because now we call it the vineyard, but it was always the ranch when we were kids growing up. My father planted the first vineyard the year after I was born, in 1980. My strongest memories are of the place as a whole – this ranch where we would go to spend time with our dad and where we had total freedom to run around, ride horses, it was really like a dream for kids. I remember my father getting up from the dinner table to turn off the irrigation in one vineyard and turn it on in another – he was always working in the vineyards. I remember my sister and I would tell him to wash his hands because they were so dirty – but he was in the vineyards six days a week – this was not dirt that could be washed off. I don't think we really understand or appreciate our parents at all when we're kids, but I do recall realizing that this is who my father was.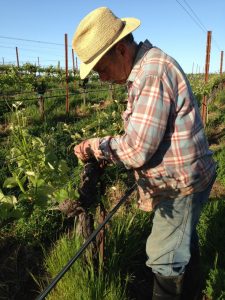 Also, my father has always been a gourmand, but he's not a fancy person. He's extremely unpretentious and natural in the way that he enjoys. I remember learning from him that this was the way to be in the world – we're here to enjoy, we're not here to prove anything, we're here to have an experience. There is something honest and pure about wine and fine dining and the experiences that we can have through it, and I learned that from my father.
---
Did you think from a young age that you would end up working at the winery?

JH: I had no interest in working with my father when I was a kid. I've always been my father's daughter in a lot of ways, but even given that, I never wanted to work for him. He's so sweet and gentle now, but he was pretty intense when we were kids! I wanted to go out and do my own thing.
When I was getting ready to graduate from college in 2001, he sent me a job offer to come and work for him and help him start the winery, and I had no interest.  I went and worked in finance, lived in Europe, did a bunch of other things for about eight years until I eventually decided to work for him in 2008.
---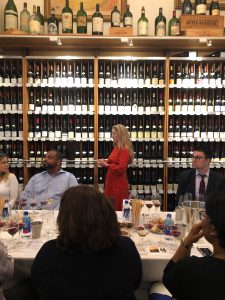 Did you have an understanding of how much of a pioneer your father really was on the True Sonoma Coast?

JH: Well, it really hit home for me when I went to go work for him. It is so difficult to do anything out there – it's an incredibly complicated place to work because we're so remote. And my father was out there for 15 years when nobody cared what he was doing! Before he had any celebrity in the wine world. The fact that he remained so committed and worked as hard as he did when nobody cared, is to me quite remarkable. And I had no inkling of that before started to work for him. And even then, it took a few years for me to realize what he had done, and what his commitment had entailed.
---
What is it about Hirsch Vineyards that you hope to maintain for years to come?

JH: It's not just the vineyard – it's the whole place. And not just maintain it, but further my father's vision for the place, which he's still developing. Also, to keep it in the family, which is not a given. There are a lot of things that are stacked against family businesses and generational transitions, climate is a concern, all of those things. For me, it's about on the one hand, a terrible fear of messing it up, and on the other hand, the exciting opportunity to deepen and grow what my father started.