With his imposing frame and towering presence, Pierre-Yves Colin can sometimes seem built more for a rugby pitch than a cellar. When in conversation, he listens intently, his intense eyes never averting their gaze. When he speaks, it is with great purpose and determined passion; every word making it clear that you are in the presence of a true master of his craft. In the 15 years since starting his own domaine, the Pierre-Yves Colin-Morey name – or PYCM, as he is also known – has become synonymous with excellence. Today he is one of the most revered vignerons in the world.
Pierre-Yves Colin is the eldest son of the famed Marc Colin, a pioneering vigneron, whose domaine in St. Aubin set the standard for the village since its founding in 1970. After joining his father and brother Joseph in 1996, Pierre-Yves led the property in what would become recognized as a golden age for this historic address. In 2003, after almost 10 years at Domaine Marc Colin, Pierre-Yves and his wife Caroline Morey (an extraordinary vigneron and daughter of Jean-Marc Morey, who today runs her own domaine) decided it was finally time to go off on their own. As he described it, "Working inside a family it's more difficult to take risks. On your own, the gates are a bit more open." With a 6-hectare inheritance from his father's heirloom parcels, along with purchased fruit from top Côte de Beaune growers, the glorious portmanteau of Pierre-Yves Colin-Morey was born.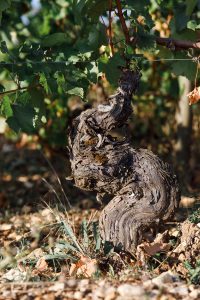 Walking the vineyards of the Côte de Beaune with Pierre-Yves is a graduate, MIT-level course in terroir studies. It is not hyperbole to say he knows every inch of the vines he farms. This knowledge was fully displayed on a packed bus filled with Skurnik staff and clients in the summer of July 2017, when he grabbed the microphone and guided everyone on a detailed tour of his arsenal of choice parcels. From his top sites in Chassagne and St. Aubin, to the handful of rows of Chevalier-Montrachet, no inquiry was met with even the slightest hesitation; the answers flowed as naturally and gracefully as the water over Victoria Falls.
Since his first vintage in 2004, he immediately caught the world's attention with wines of unparalleled energy and verve. Even his Bourgogne Blanc put everyone on notice, leading one of the top wine writers in the world, Jancis Robinson, to remark, "It's not often that a winemaker's genius can be detected in a bottle of basic Bourgogne. It would be like finding one of the world's greatest speeches written on the back of an envelope. And yet, when I tasted the Bourgogne Blanc from Pierre-Yves Colin-Morey…it was like discovering the vinous equivalent of the Gettysburg Address." For anyone who is lucky enough to have tasted a bottle from PYCM, there is a profound tension between the fruit and minerality that makes every sip akin to watching a great gymnast nailing a difficult beam routine. No single element is out of balance, presenting the kind of white Burgundy we dream of, yet so rarely find.
I do things the old-fashioned way, which always takes more time.

Pierre-Yves Colin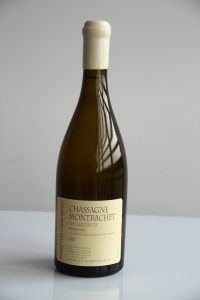 So where does this magic come from? On the surface, his practices do not seem so revolutionary; he presses his grapes very slowly, racking directly into 350L barrels to allow fermentation to start naturally. He never stirs the lees and the wines see two winters in his gravity-fed, freezing cold cellar under Chassagne, before being bottled unfined an unfiltered. Yet there is an undeniably fantastical quality to the sublime balance found in the wines that reveals an essential truth about the mystery of great wines. There is no clear recipe that one could follow to achieve what Pierre-Yves has achieved, despite the many who try. The magic is in the small, everyday decisions that a vigneron makes based on a combination of instinct and experience. With PYCM, it all comes together to become so much more than the sum of his winemaking parts. To say that he is a great vigneron would be the same as saying Lionel Messi is good at kicking a ball. Definitely true, but it fails to capture the essence of the bolts of lightning found in each bottle of these wax-capped unicorns.