Brooklyn Kura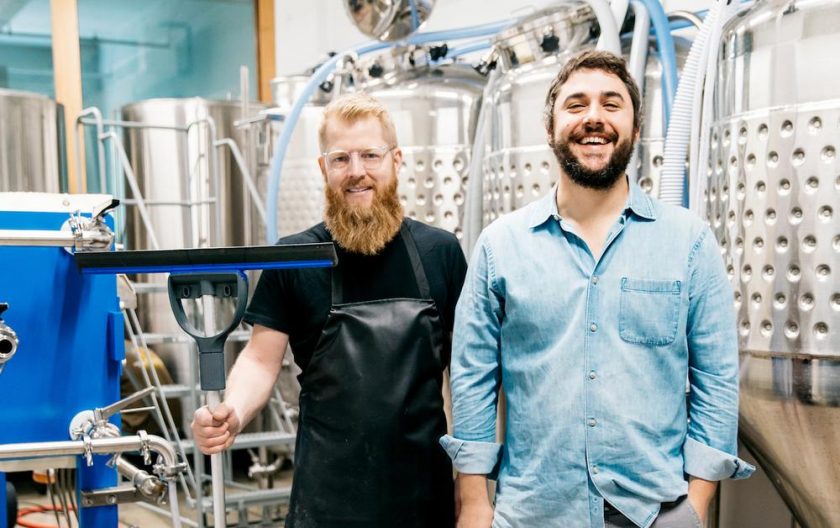 As one of only a handful of sake breweries in the United States, and the first in New York state, Brooklyn Kura is an emerging leader of the American craft sake movement.
With respect for the Japanese sake brewing traditions that have evolved over a thousand years, co-founders Brian Polen and Brandon Doughan inspire interest in the ancient beverage with the application of unique American ingredients and a passion for the process.
Brian and Brandon met at a mutual friend's wedding in Japan in 2013, and were inspired and surprised by the range and quality of sake they found. Wondering why more people weren't making it I the U.S., they dove into several years of test batches, high-level courses, and apprenticeships with leading Japanese sake makers.
In 2018 they made the leap to full-time production with a brewery and tap room in Brooklyn's Industry City. They employ traditional methods, like making koji rice by hand in their own koji-muro room, along with custom built equipment like their koshiki rice steamer, fabricated for the brewery by a Brooklyn metal worker.
U.S. grown rice like Calrose and Yamada Nishiki from California and lightly filtered NYC tap water are used to craft their two main sake: the delicate #14 Junmai Ginjo and the stout Blue Door Junmai. In addition brewmaster Brandon Doughan is constantly experimenting with limited bottlings employing traditional styles like kimoto and yamahai, and experiments like their popular dry-hopped Occidental Junmai Ginjo.
Try Brooklyn Kura and see how great American made sake can be!