Fort Hamilton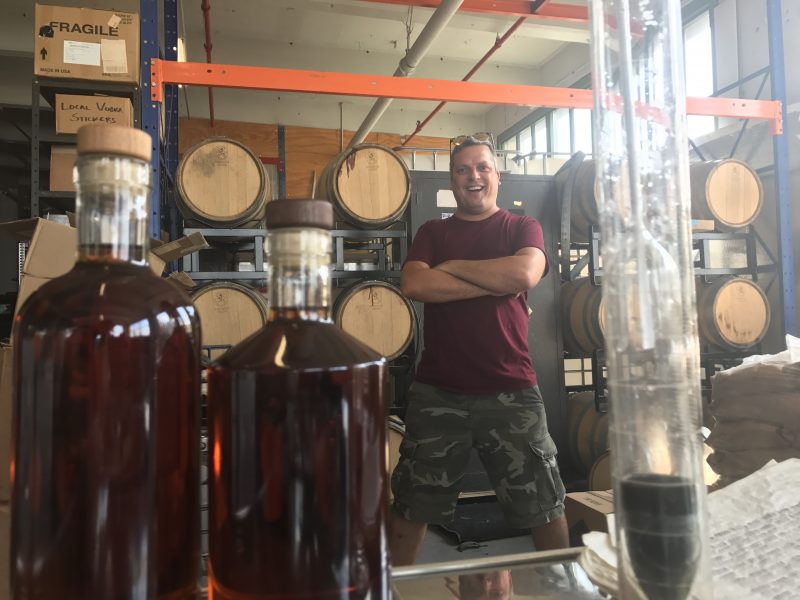 In August 1775, Alexander Hamilton's Hearts of Oak militia orchestrated a daring raid on British forces in lower Manhattan. Under fire from the HMS Asia, they seized and repurposed the battery of British cannons, forming America's first artillery company. Fort Hamilton Distillery's historically inspired spirits from Alex Clark Spirits in Industry City, Brooklyn, are created in the spirit of that revolution. Surrounded by landmarks of the Revolutionary War, the distillery is named after Brooklyn's Fort Hamilton, which in turn is named after Founding Father, Alexander Hamilton.
Established in 2016 by veteran bartender Alex Clark to address the lack of traditional, pre-prohibition, Northeast American style whiskey, Fort Hamilton Distillery celebrates American's earliest style of whiskey: New York rye. First introduced to the Americas via German and Bohemian colonists, the hearty grain quickly became synonymous with American spirits and not only formed the backbone of American distillation, but the base of many classic cocktails. Fort Hamilton Distillery honors this historical whiskey by producing it in accordance with the rye of the time–from New York rye without corn in the mash bill.
In addition to authentic straight rye whiskeys, Fort Hamilton Distillery also produces single cask rye, blends of straight rye whiskey as well as high-rye bourbon, and corn-based American dry gin and vodka. Aged in heavily charred American white oak barrels on the Brooklyn waterfront, Fort Hamilton whiskeys are never chill filtered and are bottled in-house without coloring, flavoring, or additives. With an emphasis on the grain rather than the barrel, their spirits are barreled and bottled at a proof which lend themselves to cocktails while remaining balanced, bold, and nuanced on their own.
Alex Clark and the team at Fort Hamilton Distillery operate independently of the restrictions imposed by trends, convenience, and the allure of a quick buck to craft truly American spirits. Liberty or death!