Moccagatta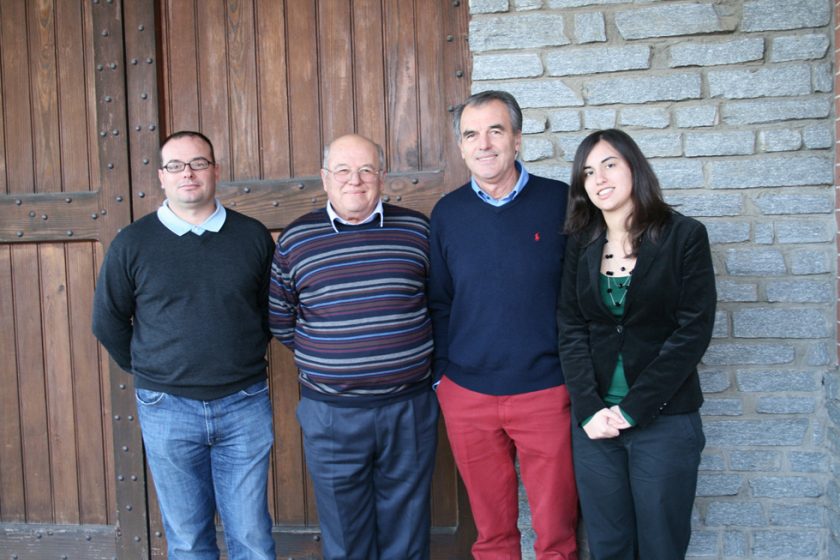 "Moccagatta has been on a roll of late. For some reason, this small, family-run estate doesn't seem to get a lot of attention in some circles. Perhaps the house style is a bit out of favor these days. The Moccagatta Barbarescos are made with an approach that was once defined as modern, but today, 30 years after darker, richer wines started to come into favor, I am not sure 'modern' is the right term. In any event, Sergio Minuto, and his daughter, Martina, excel with bold, racy Barbarescos that capture the essence of their vineyard sites in the town of Barbarescos. Yields were off by a whopping 60% in 2014 which resulted in unusually deep, powerful Barbarescos… It's pretty tough to beat Moccagatta for quality and value these days."—Antonio Galloni, Vinous
The vineyards of Moccagatta, located in the town of Barbaresco, have been in the Minuto family since the second half of 1800, when it came under the ownership of proprietor and patriarch Giovanni Minuto. Giovanni's son, Luigi, began turning his family's harvest into wine in 1913 before passing down his life's work to his sons, Lorenzo and Mario, in the early 50's.
A family affair to this very day, Moccagatta continues to focus on both the terroir of their homeland and the finesse that Barbaresco demands. The vineyards are all farmed organically and the wines, while being aged in a stunningly updated winery, speak of a place and of a people with a long history of tending this very land.
If you haven't been introduced to the wines of Moccagatta, now's the time. And if you have, we welcome you to reacquaint yourself with these beautiful wines from Barbaresco.
Vineyard Management: Moccagatta takes part in the EU regulation to encourage low-environmental-impact methods and to improve the preservation of natural resources in rural areas through agricultural and environmental measures. Integrated insect and disease control is carried out, through a combination of methods that includes sexual confusion and the integration of strategically-placed birdhouses in the vineyards. Sulfur- and copper-based products are used at the minimum dosage levels possible. Only organic fertilizers (manure) are used. This manure comes from traditional cattle farms where no concentrated feed is given to the animals. Cover crops (grass cover) are left between the rows of vines. 
Farming Practice:
Practicing Organic