Ferraris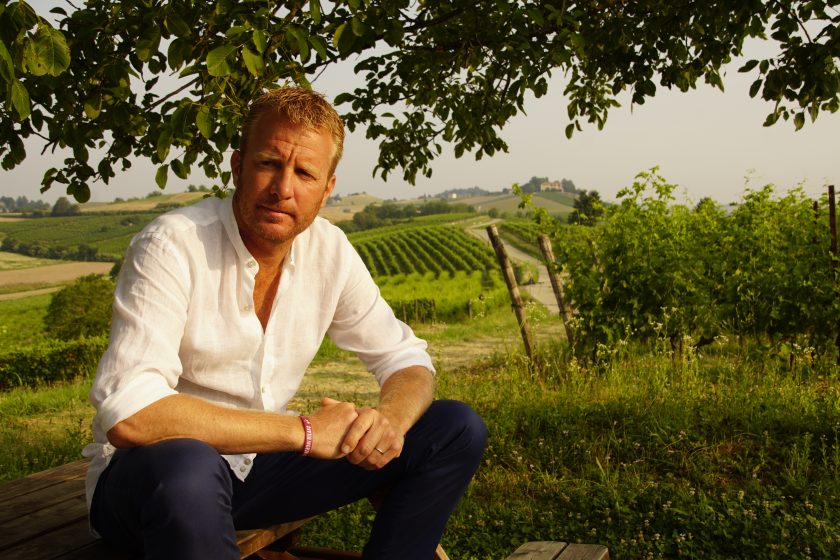 The long and colorful history of the Ferraris family is almost too wild to believe: Luca's great grandfather went to California in search of his fortune during the Gold Rush and struck it rich! He sent home to Monferrato the money that would purchase the family estate in 1921. For the most part, the family sold grapes or made wine for sale in bulk until in the 1980s when Luca's grandfather Martino passed away. Luca's father, like many Italians of his generation, had escaped the countryside to raise his family in Turin. He briefly returned to Monferrato to give farming a go, but it wasn't to last. After a terrible hail storm in 1985 he threw in the towel—that is to say with the exception of 9 rows of vines that would keep his tax status as a farmer.
Fast forward to 2001: Luca Ferraris finishes military service and decides to abandon his home in Turin for the countryside to cultivate a little-known indigenous grape called Ruchè. As luck would have it, a chance encounter with Randall Graham at VinItaly in 2002 led to an odd fax from Bonny Doon later that year: Randall wanted 1,000 cases of Luca's Ruchè for his Ca del Solo project! The business with Randall launched Luca to the big time, giving him the possibility to invest in his beloved grape. By 2007, when Randall sold Ca del Solo, Luca had assumed the identity of Mister Ruchè—his name is inextricable from the variety. He has become the ambassador and qualitative leader of the area, as well as the president of the producers association, and a passionate advocate of the hills of Monferrato.
And so what about this variety Ruchè? To quote Robert Camuto at the Wine Spectator, "A lot of places call their wines unique, but Monferrato's Ruchè really is singular—thanks to an aromatic wallop on the nose that's rare in reds. A recent sampling of young wines from Monferrato… floored me with their minty scents that leapt out of the glass, followed by a tannic bite." Or Randall Graham in that same article: "I imagine (Ruchè) as the love-child of Nebbiolo and (another rare aromatic Piedmont red) Brachetto. Rose petal, anise and cardamom perfume that mercifully doesn't cloy in virtue of its slight astringency."
Please welcome Luca Ferraris to all eight Skurnik local markets: New York, New Jersey, Connecticut, Pennsylvania, Ohio, Indiana, Kentucky and California!