El Dorado Rum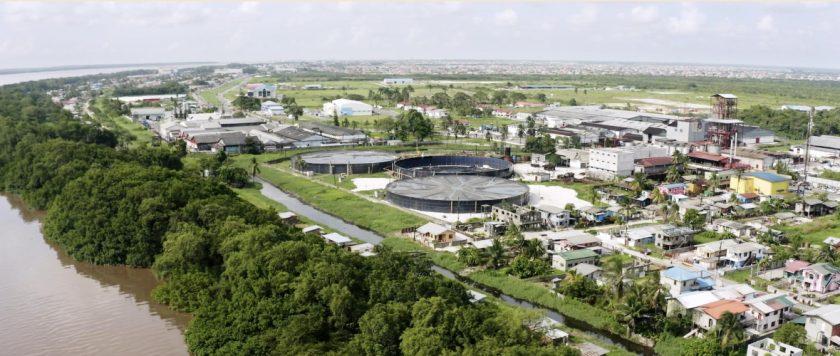 Located on the east bank of the Demerara River in Georgetown, Guyana, Diamond Distillery represents over 350 years of Caribbean rum tradition. Under parent company Demerara Distillers Limited, or DDL, El Dorado offers an extensive range of some of the world's finest rums, with each expression showcasing blends or single still rums made using the estate's historic stills.
As the last remaining distillery in Guyana and the sole producer of Demerara Rum—a protected G.I. which stipulates strict rules of production exclusively in the Demerara region of Guyana—DDL's Master Distiller, Shaun Caleb, and Master Blender, Sharon Sue-Hang-Baksh, craft authentic Demerara rums that faithfully draw from a history of Caribbean rum distillation.
At its peak in 1870, Guyana was home to over 300 sugar estates with their own distilleries, each producing signature rums identified by estate-specific marques, or production formulas. But between the sugarcane industry bottoming out in the early 1900s, Guyana's colonial liberation in 1966, and years of subsequent political and economic turmoil, many estates either consolidated or shuttered completely. The last two rum producers became fully Guyanese owned in 1976, and by 1999, these estates were consolidated into one lone estate and distillery—Plantation Diamond. It is here where Demerara Distillers Limited now distills their fine rums in accordance with the inherited marques which would otherwise be lost to the past, using some of the most unique and historic stills in the world.
Today, DDL houses 14 stills of different styles and composition, many of which were relocated from their original estates, capable of producing 24 different marques which yield distinct distillates that contribute to the complexity of the El Dorado range. Most notable of the bunch are the last two original wooden pot stills and the oldest operating wooden Coffey column still in existence.
All expressions typically undergo an average 26-hour fermentation and are distilled from a blend of closed and open fermented wash. El Dorado rums are tropically aged primarily in ex-bourbon casks in two aging facilities on either side of the Demerara River, including the repurposed Uitvlugt Distillery. As one of the southernmost Caribbean countries, located just 350 miles from the equator, Guyana sports a hotter climate than many other rum producers which makes for excellent maturation conditions.
Besides creating some of the world's greatest rums, El Dorado is on a mission to create the smallest environmental footprint through their waste processing plants. Their bio-methane plant converts liquid waste from distillation into energy, providing over half the distillery's power, and their carbon dioxide plant reduces the release of CO2 produced during fermentation by trapping, purifying, and liquefying it for industrial uses including carbonation and dry ice production. Additionally, El Dorado nurtures a close relationship with the communities in which they operate through the DDL Foundation, a charity committed to the development of youth programs by providing scholarships and developmental sports sponsorships to students in need.
Demerara Distillers Limited long ago anticipated the rising global demand for expertly crafted, well-aged rum and has consistently delivered some of the finest spirits in the category, defining industry benchmarks along the way.
For DDL's line of unaged and lightly aged rums, please see the brand Diamond Reserve.