Pictured above are Francesco and Sergio Minuto.
These days, it's hard to fathom there was a time before international businessmen were trying to scoop up farms in Piedmont to add to their investment portfolios. We feel the region's fame is well-deserved, and so we were sort of shocked in 2014 when we heard an astonishing fact from Sergio Minuto, owner of Moccagatta; he explained that he and his wife decided to have only one child because they weren't certain that their farming lives would yield enough to support a larger family!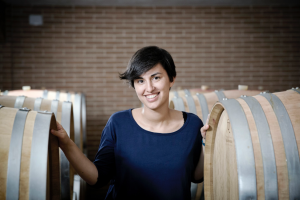 On that same visit, we walked through lush, knee-high grass in the Muncagöta cru with Sergio's only child. Martina, born in 1985, was enthusiastically showing us the birdhouses they had installed to help increase biodiversity as they began their conversion to certified organic. She studied enology in Alba, and along with her cousin Stefano, will one day lead the estate.
Over a lunch of tajarin pasta at Antica Torre in Barbaresco, I wondered what Sergio might have done differently had he anticipated the boom that would eventually arrive in Langa. But the point is moot. Moccagatta has never been an estate that is swayed by the capricious winds of fashion. Sergio and Francesco Minuto were born vignerons, so they remained vignerons. They were born in Muncagöta, and so they make their home there even today. Not because they didn't want to see the world (their work has brought them to the four corners of the earth), but because like any true contadino, they are in love with the land that has sustained their family for generations.
This is why we were so pleased when the March 31, 2019 edition of Wine Spectator blessed their 2015 Moccagatta Bric Balin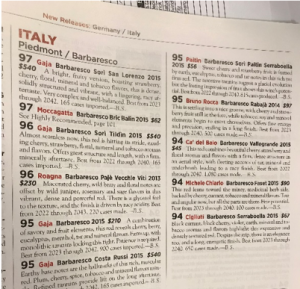 alongside Gaja with scores topping out at 97 points. It wasn't news to us that the Minuto family makes great wine, but the validation was extremely satisfying.
I like to imagine the eye-popping that would occur if Angelo Gaja released a multi-vintage vertical from a storied cru. Well, while that may be an appealing idea for the head, it is most certainly not for the pocketbook! In this vertical you will find a testament to the life's work of the Minuto family: six years' worth of growing seasons, of green harvests, of praying for rain or for sunshine, all locked away in each bottle, and each bottle at an accessible price.
Don't miss this rare opportunity to taste the history of the Muncagöta cru, brought to you by people who sleep, eat, and breathe this particular hill of Barbaresco.
As Martina Minuto explains, "The terrain of Bric Balin is characterized by the marl of St. Agatha, rich in limestone and pale in color." These "Marne di Sant'Agata" are, in fact, chock full of magnesium and manganese carbonates, which pigment the topsoil a distinctive pale blue and are often credited as the source of the wine's elegance and finesse. The Minuto's vines occupy west-facing slopes, just west of the Tanaro River, roughly 250 to 300 meters above sea level, with the lowest ground supplying the base Barbaresco and the Langhe Nebbiolo. The age of the plants progresses in succession from the oldest vines, which are 62 years old, across to the youngest, just 7-years-old, as well as two other plots, 30 and 45-years-old, respectively. Moccagatta is in conversion to organic status, though production has followed organic guidelines since 2014 and, before that, the family practiced integrated pest management.
Fermentation occurs in temperature-controlled stainless steel at 28-30 degrees C for about a week. After the malolactic fermentation, carried out partly in wood, the wines are transferred to 228-liter French barrique (40% of which are new), aged for 18 months and aged further in bottle for nine to ten months before being released to market. 1,300 cases are produced annually.
A SIX-VINTAGE VERTICAL SHOWERED WITH PRAISE!

SEE BELOW FOR STELLAR PRESS AND MARTINA MINUTO'S OWN VINTAGE NOTES!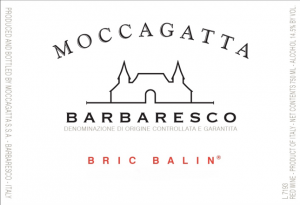 Barbaresco 'Bric Balin', Moccagatta 2016
"A wonderfully complete wine…"
The 2016 Barbaresco Bric Balin is a prototypical Moccagatta wine built on texture, power, and resonance. Black cherry and plum fruit show the interplay of ripeness and bright acids that is such a signature of the vintage. Vertical in feel and yet also incredibly persistent, the Bric Balin is a wonderfully complete wine. This rich, super-concentrated Barbaresco is going to need time to shed some of its baby fat, but it is super impressive, even in the early going.Vinous, 95 Points
As in 2015, the climate was very favorable to Nebbiolo and all the local grapes. Rain, heat, sun have all arrived at the right time allowing you to get very high quality and good quantities. The summer, compared to 2015, had cooler nights that helped make 2016 more power than in 2015. The wine is rich, concentrated, powerful but also round and balanced. They will be very long-lived wines. As a vintage, both my dad and I agree that 2016 was a great year, with a perfect climate that gave a great help to the management of the vineyard and allowed us to achieve the highest results both in quality and quantity. 2015 is very close in vintage and quality type, with the wines a little easier to approach, thanks to summer in warmer proportion. 2015 and 2016 were two very beautiful vintages. It's hard to choose!
Martina Minuto
---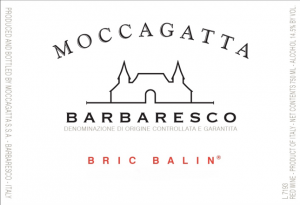 Barbaresco 'Bric Balin', Moccagatta 2015
A "kaleidoscope of flavors…"  "A great wine."
Offers an intense display of cherry, kirsch, rose, sandalwood and spice aromas and flavors. The kaleidoscope of flavors is matched to a firm, racy structure. It all comes together on the never-ending, mineral-tinged aftertaste.
Wine Spectator, 97 Points
The finesse and intensity are so beautiful with cherries, cedar, sandalwood and a floral character on the nose and palate. Medium body, ultra-fine tannins, and a flavorful finish. A great wine.
James Suckling, 95 Points
The 2015 Barbaresco Bric Balin has more than enough structure and breadth to handle the natural richness of the year.
Expansive
and
resonant
on the palate, the 2015 has a lot to recommend it. Blood orange, mint, red-toned fruit and floral notes find a striking counterpoint in the wine's
vibrancy
and underlying structure.
Vinous, 93 Points
2015 began with a wetter spring that ensured a good water supply for the summer that was warm and dry. The optimal trend of the vintage allowed for very healthy grapes, which had the opportunity to ripen very well, with rich but sweet tannins and excellent freshness. The wine enjoys an excellent balance of richness and elegance.
Martina Minuto
---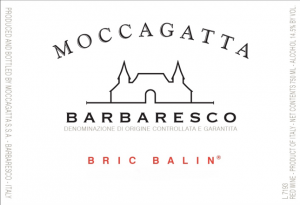 Barbaresco 'Bric Balin', Moccagatta 2014
"Super-impressive."
Red cherry, plum, mint, sweet tobacco, and incense give the wine its distinctive aromatic flavor profile. The tannins are quite present, but they are also nicely woven into the wine's fabric… it is super-impressive.
Vinous, 94 Points
Warm tones of spice and toast greet the nose, while cherry, plum, licorice and vanilla notes ply the palate. Vibrant and balanced, with a long, green olive- and spice-filled aftertaste. All the elements are in the right proportions, but patience is required.
Wine Spectator, 93 Points
2014 was one of the most challenging. July was the wettest in years. Very intense green harvesting allowed the grapes to remain healthy and ripen well. We produced only about half of the normal production, and we were lucky enough in Barbaresco to have a better climate than in the rest of Piedmont. Nebbiolo, as well as Barbera, were the grapes that got the best advantage from the good weather of September and October to finish the ripening well. 2014 is very elegant and fresh.
Martina Minuto
---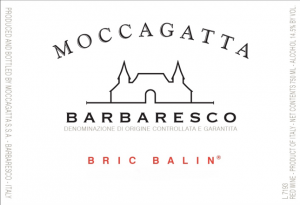 Barbaresco 'Bric Balin', Moccagatta 2013
"Utterly captivating."
The 2013 Barbaresco Bric Balin will delight Moccagatta's fans. Ample and generous on the palate, yet with a classic sense of translucency, the 2013 captures all of the personality and pedigree of the year. Full-bodied and intense, but also light on its feet for such a big wine, the 2013 is utterly captivating from the very first taste. A host of red cherry jam, spice, menthol, espresso, violet and lavender accompany the finish. This is yet another impressive wine from the Minuto family.
Vinous, 94 Points
This fragrant version offers menthol, eucalyptus, sandalwood and cherry aromas and flavors, married to an elegant frame. Balanced, with a lingering aftertaste of spice and tar.
Wine Spectator, 92 Points
The cooler and initially rainy spring delayed the start of the growing season, but the excellent summer weather, given the good water availability, ensured abundant production. A good thinning and end to the season in September and October, with hot and bright days and cool nights, allowed an excellent maturation, maintaining good acidity and giving balance to the tannins. The 2013 harvest was one of the latest in recent years, ending after mid-October, about a full month after the 2011 harvest. 2013 is very fruity and appreciable as a young wine, but with excellent longevity and freshness.
Martina Minuto
---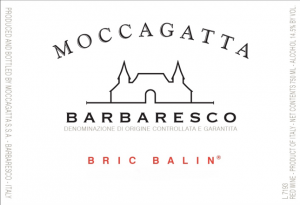 Barbaresco 'Bric Balin', Moccagatta 2012
"Gorgeous and sexy."
A soft and velvety-textured red with licorice, tar and berry character. Full body. Lots of ripe fruit and intensity. Gorgeous and sexy Barbaresco.
James Suckling, 95 Points
The 2012 Barbaresco Bric Balin shows a level of austerity and sophistication that you don't get in Moccagatta's other wines this vintage. The wine boasts a bold, masculine style that is reinforced by lush cherry, sweet oak, spice, and grilled herb. The wine's consistency is dark and brooding. But that darkness never goes over the top. The best thing about Barbaresco Bric Balin is the lively impression it leaves in the mouth.
Wine Advocate, 93 Points
The core cherry flavors are accented by licorice, leather and sweet spice notes, allied to a dense matrix of tannins. Shows fine potential, with a lingering aftertaste of fruit and spice.
Wine Spectator, 92 Points
2012 was one of the coldest winters for this area; in February temperatures dropped to minus 15 degrees, with heavy snowfall. There was no damage to the vines, indeed the snow created a good water reserve and "cleaned" the soil of insects and pathogens. Afterwards spring temperatures and rains were within normal parameters, and towards the harvest the good thermal excursions between day and night favored phenolic substances, giving very structured wines that lend themselves well to aging. Compared to 2011 it is a wine that needs more time to achieve balance, but it has great longevity and power.
Martina Minuto
---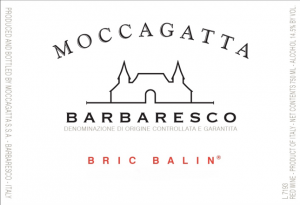 Barbaresco 'Bric Balin', Moccagatta 2011
"A masterful achievement."
The 2011 Barbaresco Bric Balin is a masterful achievement that will appeal to those who appreciate a "modern" style of Barbaresco. Layers of red cherry and blackberry segue to thicker layers of spice, tobacco and dark cola. The wine is infinitely soft and plush on all levels, from nose to mouth.
Wine Advocate, 93 Points
Moccagatta's 2011 Barbaresco Bric Balin …is dominated by the intense fruit. Leather, smoke, tobacco, plums and black cherries all resonate on the explosive, structured finish.
Vinous, 91 Points
It had been a very early year already from spring thanks to a warmer April. The summer was very hot, however, the spring and early summer rains ensured a good supply of water in the ground avoiding stress to the plant. The harvest was anticipated, around September 20th, with concentrated wines but with sweet tannins. The good humidity of the soil did not lose acidity, so the wines, despite being round, enjoy good freshness. Now 2011, thanks to the six years of aging in the bottle, is very soft and elegant and the scents are very open and complex.
Martina Minuto
MUNCAGÖTA & THE MINUTO CLAN
Ian D'Agata notes in his recently-published Italy's Native Wine Grape Terroirs, with the arrival of the MGA laws that defined and delimited the official vineyards and their names:
The cru had to be given the dialect name Muncagöta because the Minuto clan, somewhat understandably, were not inclined to give up a name that they had worked long and hard to establish.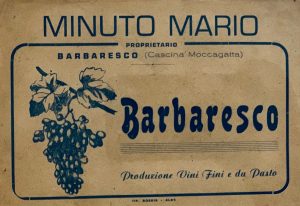 Sergio and Francesco's father had started to refer to his estate as Moccagatta in 1952 as a way of differentiating himself from others bottling under the Minuto name. As Martina explained recently, with the arrival of the new laws in 2007, there was immediately a controversy. The issue wasn't so much for their treasured Bric Balin, which was recognized as an official name, but if Moccagatta had become the recognized cru name, the MGA would have barred the Minuto family from using Moccagatta on their bottlings from Basarin and Cole. By law, each bottle could only have one vineyard name on the label.
The compromise was to make the official name of the cru Muncagöta in Piemontese dialect. Because Produttori had less history of bottling the cru and Moccagatta had always protected the image of the vineyard by making quality wine, they were able to find common ground for an agreement.