I personally survive the sweaty trials of the Japanese summer with the help of a strong and spicy genshu served over ice. At the end of a bitter winter day in a freezing brewery I am revived by good, workaday sake, warmed to thaw the chill in my bones. Somehow I find there are persuasive reasons to enjoy sake at all the temperatures in between, too. Finding the sweet spot for the particular sake you are drinking will double your pleasure.
Master Sake Brewer Philip Harper
Once most people discover great Japanese sake the first thing they do is jettison the hot stuff and dive right into the world of flowery and delicate ginjo sake. While premium ginjo grade sake is gorgeous and thrilling, ignoring the pleasures of gently warmed sake is to cut yourself off from so much of what makes sake unique and delicious.
Our thinking on hot sake was expanded a few years back when visiting one of the largest and most respected producers of premium sake in the country. After a full day of touring their facilities, we were led to the tatami mat lined room they use to receive guests. We sat down to a generous dinner with the brewmaster which featured dozens of local delicacies. For the occasion he had pulled a few bottles of their most premium brew, introduced it to us as a Junmai Daiginjo polished to 35% that was only available in the local area and released in limited quantities. Clearly he was very proud of it and excited to show it off with the local cuisine, so his next question was a bit of a surprise.
"So would you like it chilled or warm?"
When asked if warming such a highly polished and delicate sake was a good idea his normally soft and affable voice turned deadly serious. "Everything I make is excellent warm."
Trying the two temperatures side by side there wasn't any doubt. Chilled it had a focus, zip and intensity: a solid beam of sweet rice, tingling with a light and indescribable spiciness. But when warmed it blossomed, growing broader and pillowy in texture, but at its core retained a firm spine that prevented it from floating apart. It became an even better match for the food, a softly enveloping sweet umami note that boosted the flavor of each bite. The consensus at the table was this highly polished super premium sake actually improved with a gentle warming.
For us, finding the best temperature for each bottle is half the fun of enjoying it, just like the story above. We definitely wouldn't recommend just heating every sake to see what works; for the finest junmai daiginjo, it is terrific to start with it lightly chilled then leave the bottle on the table and enjoy the changes as it approaches room temperature. Below we feature a few sake that really open up when warmed and a few tips on the best way to get it there.
So which types respond best to warming?
In general any sake that is fruity in aroma or flavor doesn't really improve by heating. The flowery aromas disappear and the snappy taste of apple or melon turns watery. Any sake that tends to be more savory, earthy, rich, smooth or slightly bitter really opens up when warmed. Heating loosens the sake up, releasing sweet notes and softening bitter edges. We have a few suggestions below for some of our favorite sake that comes into its own when heated.
What is the ideal temperature for hot sake?
Despite what James Bond thinks, it really depends on your taste and each individual sake, but when ordering warmed sake there are three major categories: jo-on, ("room temperature" or 70-80°F), nuru-kan ("lukewarm" about 110-120°F) the popular atsu-kan ("hot" 120-130°F). If the sake is too hot the alcohol will burn off and it will be too hot to sip, so the lukewarm nuru-kan is usually the most appreciated by purists.
What is the best way to heat sake?
To properly heat sake we would avoid the experiments we tried in college. Pouring it out and heating sake directly in a pan will most likely just burn off your alcohol and plunking a 720ml bottle in a pot of boiling water takes forever and will just boil the stuff. The most traditional method is to use an aluminum or ceramic carafe usually of about 360ml volume, and putting it in a hot water bath for a minute or two until it reaches the temperature you want, either by feel or with a thermometer. Many restaurants like to use special ceramic carafes that hold hot water and heat up the sake in front of you. And while purists scoff at it, zapping it in the microwave will definitely get you there quickly.
Our Warm Sake Picks
Here are a few sake we're looking forward to warming up during the winter months. Not surprisingly they all hail from snowy Niigata, famous for its harsh winters, where a carafe of hot sake on a cold night is a soothing balm for body and soul.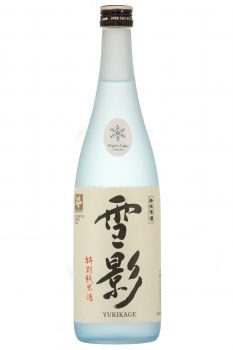 Yukikage 'Snow Shadow' Tokubetsu Junmai Sake
This is a true gutsy Niigata style sake, smooth and earthy, with notes of toasty brown rice. When chilled it makes a great companion for a sushi platter or gyoza dumplings, but when gently warmed it blossoms into the perfect accompaniment for yakitori, grilled salmon or roasted yellowtail.
A blend of local rice varietals Gohyaku-Mangoku and Koshi-Ibuki both milled down to 58% then treated with the S-3 yeast to produce a mildly fragrant and clean sake with light earthy qualities.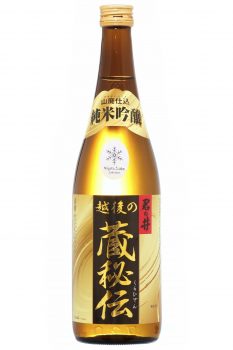 Kiminoi 'Emperor's Well' Yamahai Junmai Ginjo
A delicate balance of robust and delicate, full notes of cereal grains and cremini mushrooms in a light and airy structure. One of the better matches for tempura we've had. Warming this sake adds a touch of fruity sweetness to the toasty notes, making us think of banana bread, fresh from the oven.
Made from local Gohyaku Mangoku rice milled to 58% and by the traditional and time consuming Yamahai method which imparts a fuller and more complex structure and pronounced acidity.

Ten To Chi 'Heaven & Earth' Junmai Daiginjo Sake
A savory junmai daiginjo, rich and gamey with notes of cereal grains and raisins. Try it with rich sashimi like tuna and salmon, but when matched with grilled duck breast this sake really shines. With a little gentle warming it grows even more complex and aromatic, and feels like it might just be the link between Heaven and Earth.
Made with Koshi Tanrei milled to 50% remaining. Designed for premium ginijo and daiginjo garde sake, Koshi Tanrei is only grown locally, exclusively for Niigata sake producers. This was one of the first Koshi Tanrei based sakes released in Japan.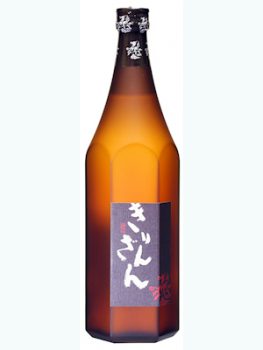 A full bodied, complex Junmai Ginjo with a buttery texture, warm cocoa notes, and surprising depth. If you think only cheap sake should be served hot try this gently warmed and get ready for a ride. Chilled or warm, pair this with dishes like braised pork belly, stuffed mushrooms or, trust us, clams casino. Local Niigata Gohyaku Mangoku rice milled to 55%.