Perched atop the near-monopole of Bricco Boschis, you'll find the Cavallotto family and their rolling vineyards. Now in the 4th generation of ownership, the Cavallotto estate, founded in 1928, covers 23 hectares of contiguous land in Castiglione Falletto. It's here that Barolo's famed calcareous marl soils dominate, all at an elevation of almost 300 meters above sea level. With panoramic views of much of Barolo visible on a clear day, it's not hard to imagine why the Cavallotto family has decided to plant their feet firmly to this very ground.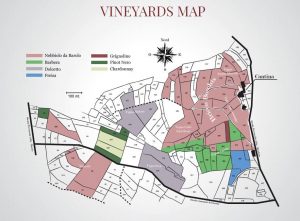 The Bricco Boschis was originally named Monte della Guardia, and belonged to the 18th century French-born Countess and philanthropist, Juliette Colbert, the last Marquis of Barolo. The Countess decided to leave her land and the estate to none other than her devoted vineyard manager, Giuseppe Boschis, whose namesake remains to this very day.
Enter our first Cavallotto proprietor and patriarch, Giacomo, who purchased the Boschis estate in 1928, with the focus on farming the land and selling the fruit. It was Giuseppe's grandchildren, Olivio & Gildo Cavallotto, who first began vinifying the grapes of their estate, under the instruction and direction of their father and uncle. Their first bottling came in 1948 and, by 1970, they decided to make what was, at the time, a rather novel move by placing the name of not just the cru of Briccho Boschis on the label, but also their single vineyards of Vigna San Giuseppe ("Giuseppe's Vineyard" named after their father), Punta Marcello ("Marcello's Hilltop" named for their uncle), Colle Sudovest, and Vigna Cuculo. In 1989, the Cavallotto family widened their span of terroir-driven wines by purchasing the historic Vignolo cru, sitting adjacent to their home on Bricco Boschis, which had never before been bottled as a single vineyard.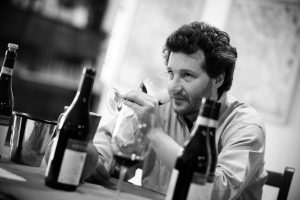 Today, we find the 4th generation of Cavallottos at the helm: Olivio's children, Alfio, Giuseppe, and Laura.  Devoted to tending their land with the greatest care, all farming is done organically and the focus on expressing their wine's sense of place continues with 100% estate owned and farmed fruit. The family has, through each generation since their patriarch Giacomo, stuck to the traditions of the region through the use of long macerations and aging in large, neutral cask. Fleshy rather than flashy, these wines seem to transport as through time capsules. Whether it's their Chardonnay or Dolcetto d'Alba, their Barbera d'Alba or Vigna San Giuseppe Barolo Riserva, each bottle of Cavalloto places you right there, at the top of Bricco Boschis, overlooking Barolo and discovering the place in a way like never before.
THE WINES: