Think of this as our monthly answer to, 'so what have you been into lately?' — fresh updates from Portfolio Managers with unfiltered intel on why we're drinking what we are.
---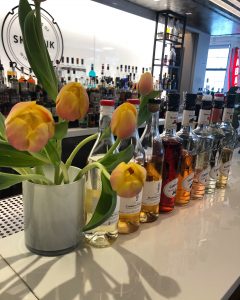 It's SPRING. This year it feels like we've been anticipating the changing seasons more than ever before, and the feeling of positivity we would have felt in any normal year is effectively doubled with the flurry of new activity in the streets and around the world.
Personally, we treat any change in the seasons as an opportunity to break out new wines, and in the case of spring, this means new vintages, new releases, & a revisit of some of our warmer-weather staples.
It's fair, we'll use any excuse to match wine to our mood, dish, or company — but there's something about the change from winter to spring that elicits the sublime: the instant, ubiquitous craving of fresh and bright profiles to match the same freshness and brightness felt all around us.
Enough poetry. We present to you today a shortlist of wines, a sake, and a spirit that we anticipate throughout the year for this very moment— the transition from cold to cool then warmer.
ITALY
Colli di Lapio – Clelia Romano Fiano di Avellino 2019