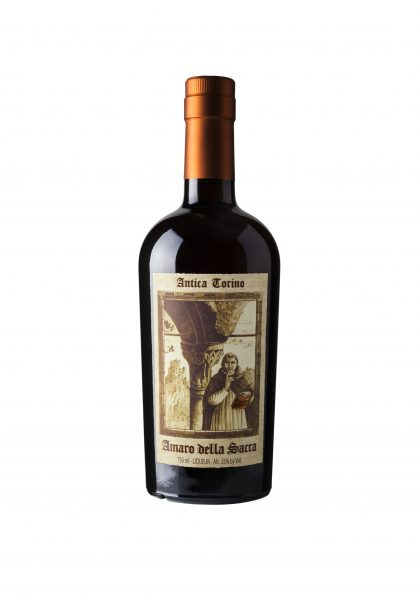 Italian amaro inspired by traditional monastic recipes and produced by Antica Torino in Piedmont, Italy.
Combines local Piedmontese botanicals with ingredients sourced from South America, the Middle East, Africa, and the Indies
Ingredients include green cardamom, cinnamon, myrrh, red chinchona bark, Madagascar vanilla, quassia, and Piedmontese genzianella & hop flowers
Ingredients are individually cold macerated in neutral wheat spirit, blended and combined with beet sugar, and rested in stainless steel for 5 months before filtration and bottling
Green cardamom, lemon zest and cinnamon on the nose prep the palate for bold gentian bitterness, bright quinine, and lingering green cardamom with an elegant base note of crème brulee custard and caramelized sugar
35% ABV
This approachable, middle weight amaro works beautifully as a digestivo sipped neat or on the rocks with a twist of lemon. It's also a compelling cocktailing component, complementing berry and orchard fruit flavors and amplifying warming spices.
Info
Spirit Sub Type:
Amaro / Digestivi / Aperitivi / Bitter
Sizes Available
| | | |
| --- | --- | --- |
| Full Bottle | IT-XAT-20-NV | 12/750ml |
Tasting Notes
Amaro della Sacra is comprised of leaves, flowers, seeds, roots, resins, spices, and barks; some typical of the territory of Piedmont such as gentianella and hops, others more "exotic", including the vanilla of Madagascar, the green cardamom of the Indies, the myrrh of the Middle East, and the chinchona bark of South America. The amaro is created by macerating the ingredients in grain alcohol and aging the mixture until all elements are well incorporated. This cinnamon-and-clove-forward amaro can be enjoyed after meals or mixed in cocktails. 35% ABV