La Giustiniana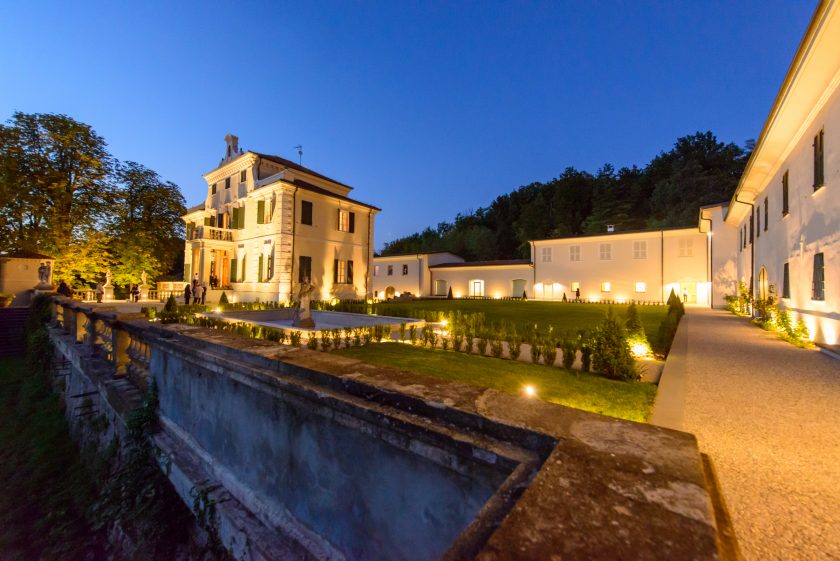 La Giustiniana, founded in the 1200s by Cistercian monks, is Gavi's most historic estate, and its location in Rovereto di Gavi is at the very heart of Piedmont's most famous white wine appellation. In the verdant hills of the Monferrato district, soft hills are interspersed with both woods and vineyards. The altitude, exposition and characteristics of this particular terroir—with notable deposits of calcareous marl and ferrous clay—as well as the alternating cold winters and hot but breezy summers, create the perfect conditions for this elegant, complex and pleasing white wine which was awarded DOCG status in 1998.
The estate was purchased by the noble Giustiniana family in the late 1500s. By 1611, the estate returned to the hands of the church, where it stayed until 1798 when Napoleon seized all the ecclesiastic estates in the Republic of Genova. Since then, always appreciated for the quality of its soil and its stunning and timeless beauty, La Giustiniana passed between the most important families of Genova.
In 2016, La Giustiniana was re-born under the ownership of Stefano Massone and Magdalena Pedrini, who both have a long history in Gavi wine. Their goals for the estate are simply: to glorify the classic perfumes of the Cortese variety in La Giustiniana's wines through attention to detail and scrupulous care of their vineyards.