DeForville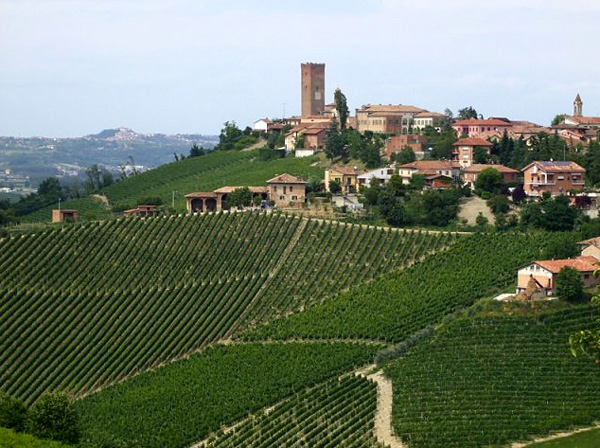 The DeForville family emigrated to Piedmont from Belgium in 1848 and established themselves in the village of Barbaresco in 1860. Here, the family was instantly engaged in growing the Nebbiolo grape under the direction of Gioachino De Forville. He was succeeded by his son, Vincenzo, followed by Vincenzo's nephew, Paolo and, then, the fourth generation was represented by Paolo's daughter, Mafalda and her husband, Bruno Anfosso. Now, the fifth generation is in place: Valter and Paolo Anfosso, the two sons of Bruno and Mafalda.
In the early part of the twentieth century, the DeForvilles sold their wine in bulk directly to restaurants and to retailers who then bottled the wine. In 1940 the estate bottled its first wine and now virtually their entire production is bottled at the estate with annual output averaging 100,000 bottles.
The nearly 11 hectare domaine is divided between holdings in the villages of Barbaresco [4.5 hectare] and Castagnole Lanze [6.5 hectare], a commune that is about four kilometers east of Barbaresco in the direction of Asti. The family production is supplemented by purchases of grapes from growers with whom the Anfosso family has long ties, usually over multiple generations. Within Barbaresco, Nebbiolo is planted in the "cru" vineyards of Rabaja, Loreto and Pozzo. Dolcetto is also planted in the Loreto site and Barbera is cultivated within the "cru" of "Ca'Grossa". The production from the vineyards in Castagnole Lanze is from the site known as "Ca del Buc".
In general, the grapes are all hand-harvested and are then fermented in stainless steel with complete temperature control. The two white wines, Moscato d'Asti and Piemonte Chardonnay, are then aged in stainless steel before bottling; the red wines are racked into large wood barrels for varying periods before being bottled. Malolactic fermentation is normally blocked and bottling takes place in March or April of the following year. The Moscato d'Asti is bottled earlier in the succeeding year. The reds are traditionally vinified, being fermented on the skins throughout a cuvaison that may extend (for the Barbaresco) for as long as 4 weeks. At the end of November, the wines are racked into large oak barrels [50 to 60 hectoliter size] and the malolactic fermentation occurs in barrel. For the Barbaresco, several rackings will be done during the first year and thereafter the wines will remain in barrel for an additional 2 years without a racking. The Barbaresco is then bottled without filtration. The Dolcetto is normally bottled prior to the next harvest and the Barbera within 18 to 20 months from the date of harvest. These wines are particularly age worthy and, after receiving sufficient bottle age, develop the complex aromas of fruit, earth and flowers that can only result from wines that are vinified in this traditional manner. The Anfosso family also bottles its young vines Barbaresco as Langhe Nebbiolo and produces a Nebbiolo d'Alba from vineyards in the neighboring commune of San Rocco d'Elvio.